The Ellen MacArthur Foundation and Daydream Believers - A new qualification in secondary schools.
About this event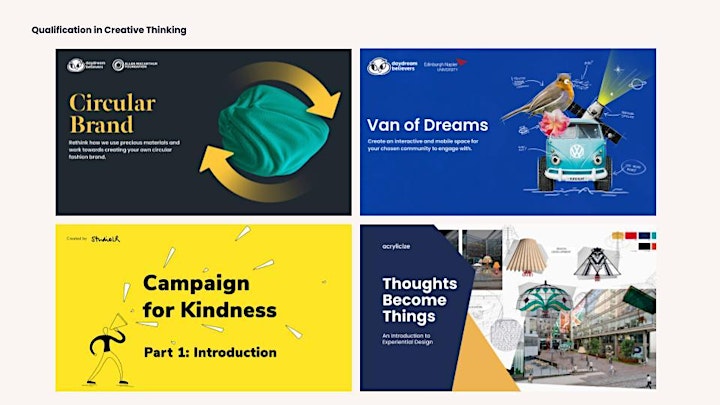 Daydream Believers are working with 15 schools across Scotland to pilot a new qualification in Creative Thinking. The qualification is supported by 4 real world challenges. The first challenge they are working on has been written by the Ellen MacArthur Foundation. Learners create their own sustainable fashion brand and are encouraged to be creatively brave in their thinking.
This is an opportunity to hear from some of the teachers and pupils who are working on the challenge as well as Harrison Wavell from the Ellen Mac Arthur Foundation. Together they will share their insights and ideas as well as sharing their experience of working in collaboration.
Come along and see what happens when our young people are resourced to design a brave new way of thinking.