Multiple Dates
Creative Use of Research: Writing Workshop with Caroline Bergvall
An exploratory and supportive Creative Writing workshop. This workshop looks at the Creative Use of Research.
About this event
I will be hosting a very special series of three-hour-long workshops to motivate and provide a new type of support to your creative writing, which will become part of my new Writing Series.
The workshop on offer takes the form of a masterclass committed to the creative use of research with regards to creative writing. This workshop is designed to provide a fast-track delivery and door opener on this approach to writing and aim to kickstart or deepen new developments within your ongoing practice.
Writers of all kinds are welcome to attend, including emerging writers, artists, researchers, professional writers and other types of practitioners who wish to explore new avenues or deepen their creative writing through a specific focus.
In this workshop, we will:
Explore ways of working creatively with pre-existing written or media documents
Help you build up the confidence to embed such materials in your practice
Think of writing as a way of engaging with the world
Discuss the ethical handling of materials
Discover some existing poetic/artistic example
Undertake small collaborative group exercises
Share and raise questions from your own work if you like (uploaded beforehand)
Discuss the most appropriate outputs for your work: written, audio or filmed
Slow Talk': the workshop closes with an informally structured group conversation to guide us out, its pace is reflective and leisurely .
Given the current situation that we find ourselves in, this writing-intensive will foster a safe, welcoming and creative environment in which to explore personal thoughts about how the pandemic and global crisis are affecting feelings about yourself, your cultural belonging, your personal identity, your sense of contribution, and how it is also possibly changing your practice.
Please see a recent example of a previous workshop and performance piece, Night and Refuge, led by Caroline, in the video attached.
What to expect: A three-hour intensive led by Caroline Bergvall with a maximum of 15 participants on any session. This session will be held via Zoom and, depending on the session, across other interfaces. There will be tech support available prior to and during the session. Materials to be shared will be uploaded beforehand.
In this session you will:
Learn new writing approaches
Be able to ask questions on specific topics
Learn tips, tricks and gain a deeper understanding of the topic within the session
Work on pieces together
Bring a short excerpt for discussion (if you like)
Be exposed to various processes and explore your own sense of engagement
Share your own ideas, and network with peers
'Slow Talk': the workshop closes with an informally structured group conversation to guide us out, its pace is reflective and leisurely .
Breaks and networking: There will be two 15 minutes break where the zoom room will be kept open for casual room chatting for those who wish and give you a chance to get to know each other. We will also make a post-chat available after the workshop finishes for those attendees who want to hang out.
The workshops are informal, discussion-led, practical and fun. Please note, they do not provide any technical or software-related skills.
I will be offering two bursary places on each workshop which be allocated to low-income writers for free. You will see the tickets for this but you must fill in the application form to be eligible - here is the link to apply: https://bit.ly/33tVf9Z please fill in the form and then register for a free ticket. First come first serve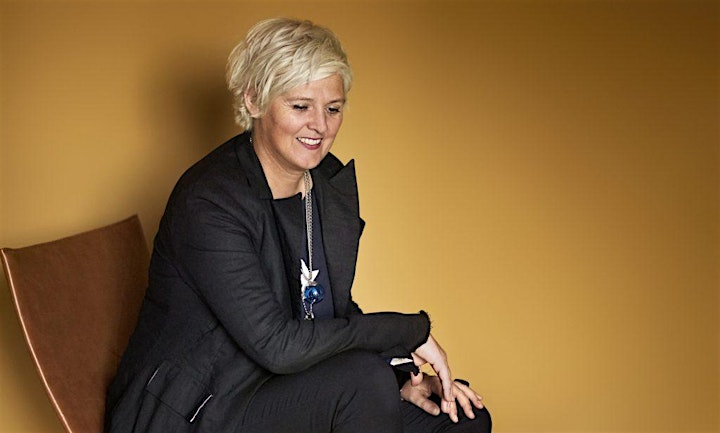 About Caroline Bergvall:
Award-winning poet, writer, sound artist and performer Caroline Bergvall has an interdisciplinary practice, working across artforms, media and languages all over the world. Her works include books, performances, sound installations and print.
The recipient of many international commissions, Caroline is a noted exponent of writing and performance methods adapted to contemporary audiovisual and contextual situations, as well as multilingual identities and translocal exchange.
Projects alternate between books and printed matter, collaborative performances, site-specific installations and soundworks. She has a strong interest in interdisciplinarity work and her pieces are often developed through the exploration of material traces, literary documents, historical languages as well as hidden or forgotten knowledge. Her sparse textual, spatial and audio works often expose hidden or difficult historical and political events.
About Caroline's teaching experience (in her own words):
I have over 20 years of experience teaching writing and art practices in universities and art colleges across the world. I have held appointments at Kings College London, Dartington College of Arts, Bard College Summer Program, Temple University Philadelphia, School of Art and Design Geneva. In many of my roles, I have been responsible for curriculum development, research supervision and have structured as well as taught writing and interdisciplinary courses. As a Fellow for institutions such as Cambridge University, Whitechapel Gallery London or the Gray Center for the Arts Chicago, I have been invited to create writing-led public events.
As well as undertaking teaching and lecturing positions, I often work with external organisations to host in-person and online workshops with artists and writers looking to hone and develop their craft.
Organiser of Creative Use of Research: Writing Workshop with Caroline Bergvall