Creative ways to introduce computational thinking: Integrating Computer Sci...
Location
University of Reading
Institute of Education
4 Redlands Road
Reading
RG1 5EX
United Kingdom
Description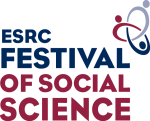 This one-day event will provide teachers and trainee-teachers opportunities to explore fundamental concepts of Computer Science. The overall theme of the conference is physicallising computational thinking so that computing can be approached in creative and inclusive ways. It will include practical workshops using programmable robots, computer programming and off-screen activities.The participants will gain better awareness of key Computing principles and concepts and gain practical ideas they can utilise in their teaching.
The conference is part of ESRC Festival of Social Sciences and in association with Computing At School (CAS) and the Network of Excellence; it is aimed at both Secondary and upper Key Stage 2 practitioners, ICT and Art specialists.
Keynote Speakers: Tom Crick, Senior Lecturer in Computer
Tom Crick, Senior Lecturer in

Computer

Science in the Department of

Computing

& Information Systems at Cardiff Metropolitan University, Computing At School (CAS): From STEM to STEAM: Computational Thinking and Computer Science



Paul Curzon, Reader in Computer Science in the School of Electronic Engineering and Computer Science, Queen Mary, University of London:

The Art in Making Computational Thinking Skills Physical
Nick Lambert, President of the BCS Computer Arts Society Specialsit Group, Lecturer in Digital Art and Culture, Department of History of Art and Screen Media, Birkbeck, University of London
Mark Reid, Teacher Development Officer,

bfi

Education: British Film Institute (BfI): Digital Literacy and underachieving boy writers
Workshop convenors:
James Anderson, Lecturer, School of Systems Engineering, University of Reading: Colour in Computer Graphics-(making computers work with our eyes and brains to show pictures; programming a raster image)


Mark Dorling, Computing At School (CAS), Digital SchoolHouse:

Art by numbers (helping children to draw with proportion; the golden ratio and creating algorithms in Scratch)
Stacy Jenkins, Advanced Skills Teacher, Langley Grammar School: Teaching Computing through Islamic Art and Geometric Design (Participants will have an opportunity to create geometric designs that are the basis for the beautiful and intricate patterns in the art of the Islamic world using MS LOGO)

Peter Marshman, Advanced Skills Teacher, Park House School, Newbury: Fun with fractals! (Bridging the transition gaps with bitmaps)

Laura Roberts, Technocamps,Regional Project Co-ordinator:

Coding = Badges, Getting girls into coding (creating art using Sketch Patch and Processing language - and you'll get a badge to take away!)
The event is also supported by the British Computer Society (BCS), Berkshire.
Look forward to seeing you all on 9th November.
Provisional programme for the day
8.45 Arrival and coffee

9.00-9.15: Registration
9.15-9.45 Dr Nick Lambert, Birkbeck, University of London
9.45-10.45 Prof Paul Curzon, Queen Mary, University of London
10.45-11.15 Coffee break
11.15-12.45 Workshops
12.45-1.45 Lunch (provided)

1.45-2.45 Workshops
2.50-3.50 Workshops
4.00-4.30 Mr Mark Reid, BfI
4.15-4.45 Dr Tom Crick, CAS, Cardiff Metropolitan University