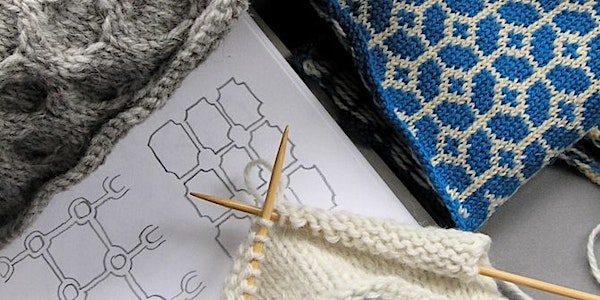 Creativity, Authenticity and Sustainability in Knitted Textiles (In Person)
Location
Glasgow University, Sir Charles Wilson Building
University Avenue
Glasgow
G12 8LX
United Kingdom
This event brings together academics and practitioners to present and discuss historical and contemporary knitwear processes and practices.
About this event
This free conference will focus on the processes and practices associated with the production of knitted textiles, from home hand and machine knitting to factory production. Glasgow is an internationally recognised city of the creative arts and crafts, and Scotland has a global reputation for the quality and style of its knitted textiles.
Panels will address the themes of: creativity in the use of design, materials, and techniques; authenticity of materials and practices; and sustainability of production methods. These themes have always been critical features of the success of Scotland's knitters, designers, entrepreneurs, and business owners – from the lace knitters of Shetland to the global companies of the 21st century, and this conference aims to interrogate the diverse ways in which this sector has been inspired, supported, and manifested – from the home knitter to the internationally renowned designer (and everything in between) – not only in Scotland but also internationally.
We have 2 fabulous keynote speakers:
Thursday 8th September, Stana Nenadic, Professor of Social and Cultural History, University of Edinburgh
Friday 9th September, Natalie Warner, Designer/Teacher/Writer https://natalieinstitches.com/
and 8 panels, across the 2 days, organised along the following themes:
Design/Creativity; Meaning/Wellbeing/Expression; Curator/Collection; Wool/Landscape/Sustainability; Business/Enterprise; Learning Craft; Loops, Needles, Knitters; Heritage.
Click here to view the programme: https://fleecetofashion.gla.ac.uk/conference-2022-registration/
Running in tandem with the conference will be a markethall offering yarns, knitted accessories, knitting kits, hand dyed yarns, and knitting sundries.
All are welcome!
Please note that this is a hybrid event offering in-person and online attendance options. If you wish to attend in-person, please continue with your registration.
If you would prefer to register for online attendance, please click on the following link:
https://www.eventbrite.co.uk/e/creativity-authenticity-and-sustainability-in-knitted-textiles-online-tickets-352483215787
Travel Bursaries
We have a limited number of travel bursaries to assist with the cost of travel to the conference within the UK for postgraduate students. If you wish to apply please email arts-fleecetofashion@glasgow.ac.uk by Friday 15th July and we will send you an application form.
Registration for this event is only through Eventbrite.
Contact: arts-fleecetofashion@glasgow.ac.uk
Website https://fleecetofashion.gla.ac.uk/
Instagram uofgknitting
Twitter @UofGknitting
Please note that by registering to attend this event via Eventbrite you are providing consent for your personal data to be held by Eventbrite and that this data may be held on international servers. Your data will be used for the purposes of event administration only.