Sales Have Ended
Ticket sales have ended
We're delighted that you have registered to attend the Startup Grind Cardiff event and we look forward to welcoming you. Please be respectful and polite to all attendees, and remember to listen to what people may briefly wish to say about their ideas, projects and how we may be able to help. Twitter Conversation Hashtag is #StartupGrindCardiff @StartupGrindUK Facebook.com/StartupGrindCardiff
Sales Have Ended
Ticket sales have ended
We're delighted that you have registered to attend the Startup Grind Cardiff event and we look forward to welcoming you. Please be respectful and polite to all attendees, and remember to listen to what people may briefly wish to say about their ideas, projects and how we may be able to help. Twitter Conversation Hashtag is #StartupGrindCardiff @StartupGrindUK Facebook.com/StartupGrindCardiff
Description
Creativity for Business Leaders
Startup Grind Cardiff Event
This month, we are helping people and businesses with the practical know-how to focus on what REALLY matters to them: Helping Small Business Owners find what makes their business unique. So they can gain confidence, wow the crowds with their awesome public profile and turn customers into fans for life. Our guest speaker Marina loves donning her superhero outfit and has recently started a YouTube channel to help even more small business owners be a hero to their customers. After studying Design and Design Education in Austria and the UK, Marina started her graphic design business Apricity Studio in 2016. In 2018, Marina gave up just being a Graphic Designer to focus on helping business owners achieved their full potential with creative processes.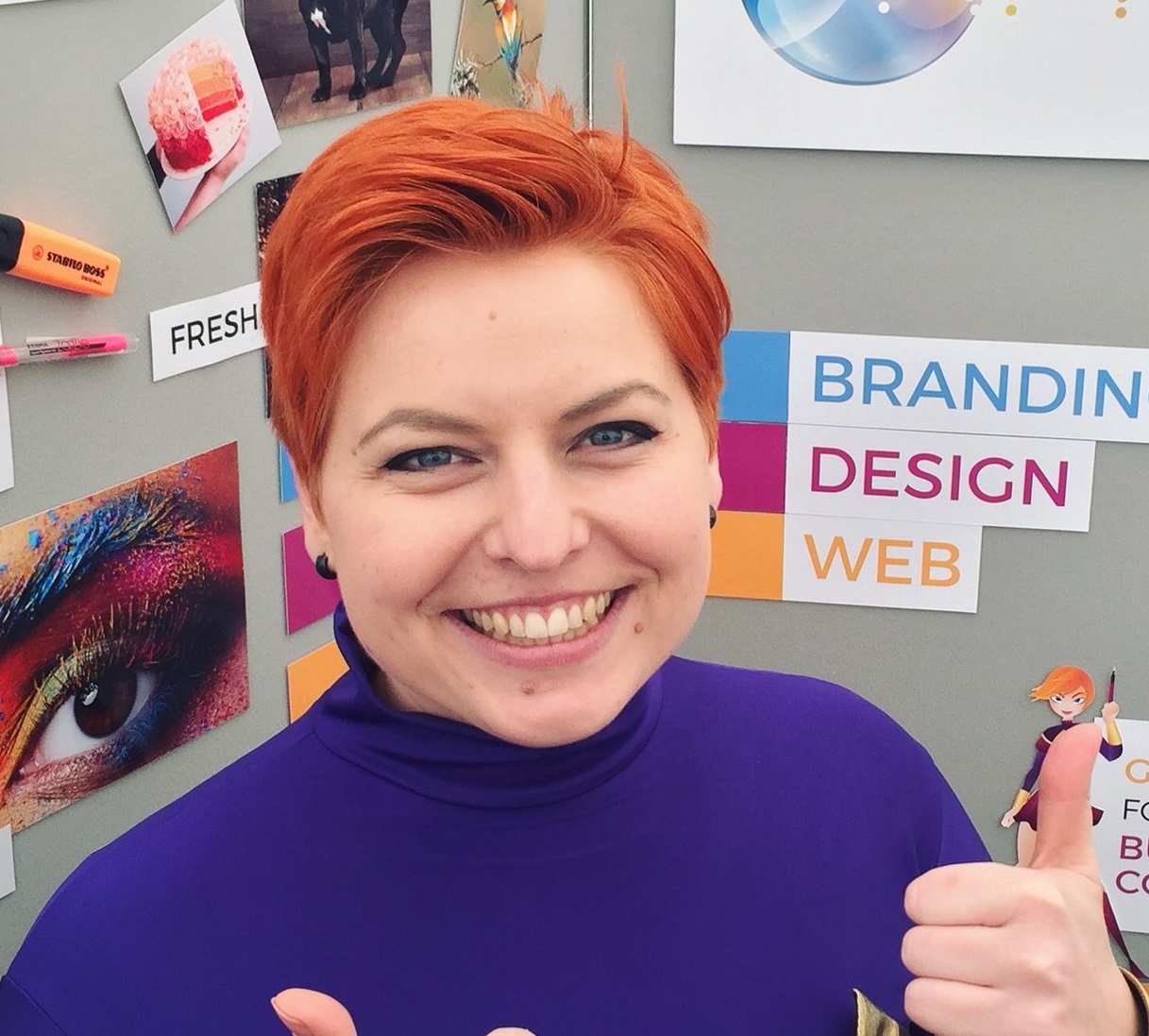 Agenda 25 October at Pitch Bar Cardiff 6.00pm – 9.00pm:
6.00 pm Making Friends and Helping Others
7:00 pm Fireside Speaker with Q&As
8:00 pm Networking
Startup Grind is the largest independent startup community, actively educating, inspiring, and connecting 1,000,000 entrepreneurs in over 350 cities. We nurture startup ecosystems in 110 countries through events, media, and partnerships with organizations like Google for Entrepreneurs. The cornerstone of our global community are monthly events featuring successful local founders, innovators, educators and investors who share lessons learned on the road to building great companies. Founded in Silicon Valley, Startup Grind has now hosted 5,000 fireside chats since its founding in 2010. To date, Startup Grind has helped millions of entrepreneurs find mentorship, connect to partners and hires, pursue funding, and reach new users.
Organiser of Creativity for Business Leaders - Startup Grind Cardiff
Cardiff Capital City and South Wales. Quality events for Entrepreneurs by Entrepreneurs. We are now present in over 125+ Countries, in over 500 cities, over 2m members the largest Entrepreneurial founders community in the World. We are sponsored by Google for Entrepreneurs with other local sponsors per City.
We host monthly meetups to Educate, Inspire and Connect Entrepreneurs. Helping others first is one of our core values. Everyone is welcome at our events and we always have a symbolic fee as our delegates receive such great value, introductions, exposure and many opportunities which values their businesses and ventures. Although students are welcome to attend free, our parties are also free to everyone. So come along make new friends, enjoy a great evening meeting and learning from influential speakers.