Description

Join us for creative business event in London and meet like minded creatives, freelancers and aspiring business owners for an inspirational evening.
Connect with like-minded people

Be inspired by a special monthly talk or workshop

Stay accountable to your growth and development

Collaborate with others so we all achieve more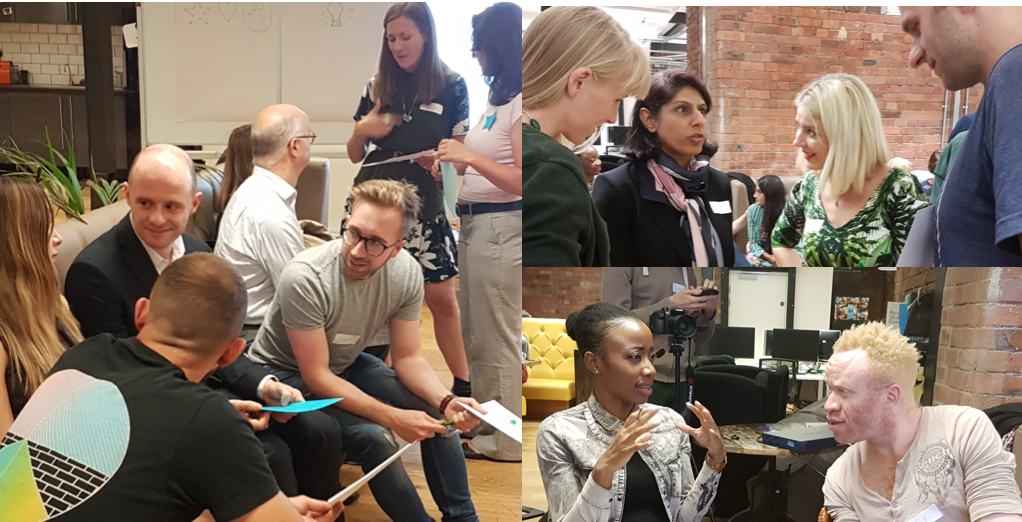 Theme of the month: Ambition and Resiliance
This month at Creators Club, our theme is Motivation and Resilience; two forces that are vital to every creative and entrepreneurs success, and even more for those leading social change initiatives.
As we are 3 months into 2018, we will use this evening to reconnect with our current goals and ambitions, whilst being inspired with a breataking story from our guest speaker Shalyce Lawrence
For people with big dreams and those driven to make a difference for others, the creative path is one with hurdles to navigate and setbacks to overcome.
This month it's all about making dreams a reality.
About Shalyce Lawrence
Shalyce Lawrence is a gifted storyteller, motivating presence and the co-founder of the Tope Project. Since 2012, they have been running initiatives to combat loneliness and social isolation for young care leavers. The organisation is named after Tope, a young man who tragically took his own life whilst growing up in care.
Whilst some people find it hard to overcome hardship, Shalyce has an exceptional ability to shift her mindset to seek the good in situations and in others, in turn being a force of love and positivity for people who need it. Turning "pain into positivity", is a catchphrase best associated with Shalyce and we are excited to welcome her this month to share her a story and ambitions for the future.
Shalyce also works with the Department of Work and Pensions to create positive change within the UK Government. On top of that, she is gifted musician so except an uplifting musical surprise on the evening!
Evening Agenda
6:30 Arrival and Networking - Make yourself at home, help yourself to drinks and snacks, coffee and beer

7:00 Welcome and Activity on Resiliance - get to know other attendees through some organised fun, cleverly designed around the theme of the night

Break - Drinks and chatting - chance to network and

8:00 Inspire talk - Pain into Positivity - be inspired by a short talk followed by a practical exercise so you take home valuable learning personal to you
9:00 Close and networking time - end a delightful evening chatting to fellow Creators


Paying to attend
The recommended fee is £5-15 to attend or "pay what you choose", as we want to create an accessible and supportive community for people to get their ideas off the ground and grow their business or projects.

To register as a member, get discounts and extra support - visit https://www.creatorsclub.co.uk/become-a-creator-member/ or email andy@creatorsclub.co.uk to express your ineterst.



About Creators Club
Creators Club was started in January 2017 by Andy Dunn to courage collaboration amogst small business owners, to inspire people with bold visions to bring projects to life and help self-employed people feel more connected in a sometimes isolated work life.
Andy is a training and development specialist, coach and facilitator who works with global brands, young people and entrepreneurs. His 6 year and ongoing self-employment journey continues to inform the direction of Creators Club as a true creator and collaborator himself. He is also a big lover of creative ice-breakers, so expect to have fun and no awkward networking.
Since it started in January 2017, we've had 14 amazing events in London and now expanded to Birmingham, and we're all excited to help it grow and people grow too. We also run workshops and offer one to one support.
"Creators club is fusion of inspirational, passionate people who have made a choice to follow their own passion, be an entrepreneur or to freelance, who come together to think, develop and grow… and it's just the best thing ever. It's community, fun and it's inspiring. It's for anyone who wants that sense of collaboration, community, creativeness and to learn new things with awesome people."
- Nina Bubamara