Description

---


- - - - - -
WHAT'S IT ALL ABOUT?
Be part of something bigger!
Creators Festival is an annual day-long event where creatives from across the nation come together for a series of inspiring workshops and talks delivered by distinguished social entrepreneurs and creative experts.
- including an opportunity to meet the CEO of Creative Conscience, a multi Award-Winning designer solving the world's biggest problems for over 25 years, a TEDx speaker and lots more! ✨
- meet fellow creatives, entrepreneurs and change-makers are traveling into London from all of the UK...it's held in a beautiful sustainability venue...and it's in the heart of central London!
- Tickets are from £29, which includes food and all the goodness! You won't want to miss it...
On top of that, you can enjoy a unique food-making experience, live music and the opportunity to build your creative network.
BASIC-AGENDA
11:30 – Arrival and Register
12:00 - Welcome & Creative kick-off
13:00 - Workshop 1 - Your Vision to Manifest
14:00 - Break
14:30 - Workshop 2 - Free Your Soul With Movement
*Wear clothes you are comfortable to move around in
15:30 - Break
16:00 - Workshop 3 - Igniting your creative conscience
17:00 - Workshop 4 – Unlock Your Unique Magic
18:00 - Dinner Making Experience
19:30 – Music and Open Mic for Creative Expression
21:00 - Official closing circle...open until midnight

"A revitalizing, inspirational experience"
- Azure Peace, Creators Festival 2018
"You've created something truly important, impactful and soulful"
- Eugene Hughes, CEO ArtGym and Award-Winning Director.
THE VENUE
Arboretum is a vibrant space designed to connect innovators, change-makers and thought leaders committed to finding solutions to environmental challenges.

FULL AGENDA
11:30 Arrival and Register
You will be greeted and welcomed into the beautiful space, add anything you bring to the Creator Gallery* and grab a drink to refresh!
12:00 Welcome and Creative Kick-Off
We will open the 2019 Festival in true Creators Club style with a grounding mindfulness practice, followed by a group challenge to wake us up and weave some creativity into our being! (Of course, it will nature-inspired, in-keeping with our beautiful venue!)
13:00 Workshop 1 | Your Vision to Manifest
What if your story could change the world for others?
Join Michael Fox with a heart-lifting tale and hear from his co-founder Innocent Temu, as they manifest their mission of changing Education for girls. This story will give you goosebumps, laughter, and tears all in one. You will leave feeling more motivated, compassionate and alive with joy!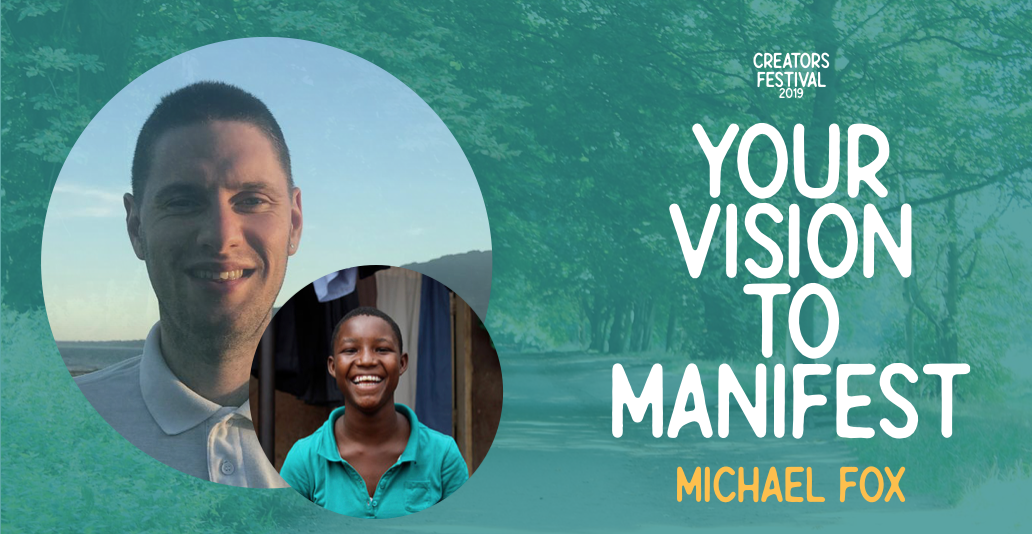 14:00 Break

14:30 Workshop 2 | Free Your Soul With Movement
A movement workshop infused with mindfulness, respect, and love.
Join Annamari Akua Kesewa & Kwame Djemjem! Together they are creative activists and creative welling practitioners. This movement-based workshop is designed to re-connect you with your heart, soul, and spirit, helping you return to the world with more confidence, love, and appreciation for the world around you.
(*Wear clothes you are comfortable to move around iN, it will all be beginner level, no fancy moves or stretchy fitness required!)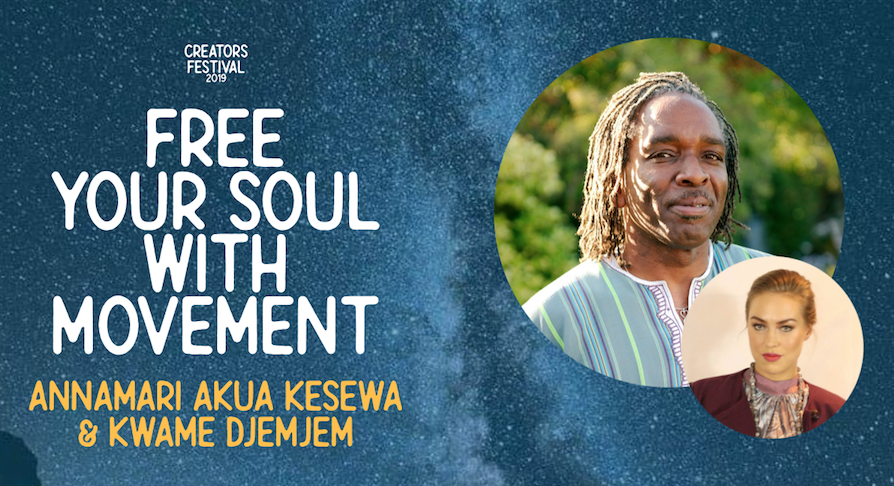 15:30 Break
16:00 Workshop 3 | Igniting your Creative Conscience
Could you make a bigger difference in the world?
Join Chrissy Levett the CEO of Creative Conscience, a global movement that encourages, rewards and supports creative thinkers to use their talents for social & environmental impact. Chrissy has won a number of industry awards for branding, is a TEDx speaker believing creative thinking is vital for us to solve global challenges. She's here to inspire you to do the same, and more.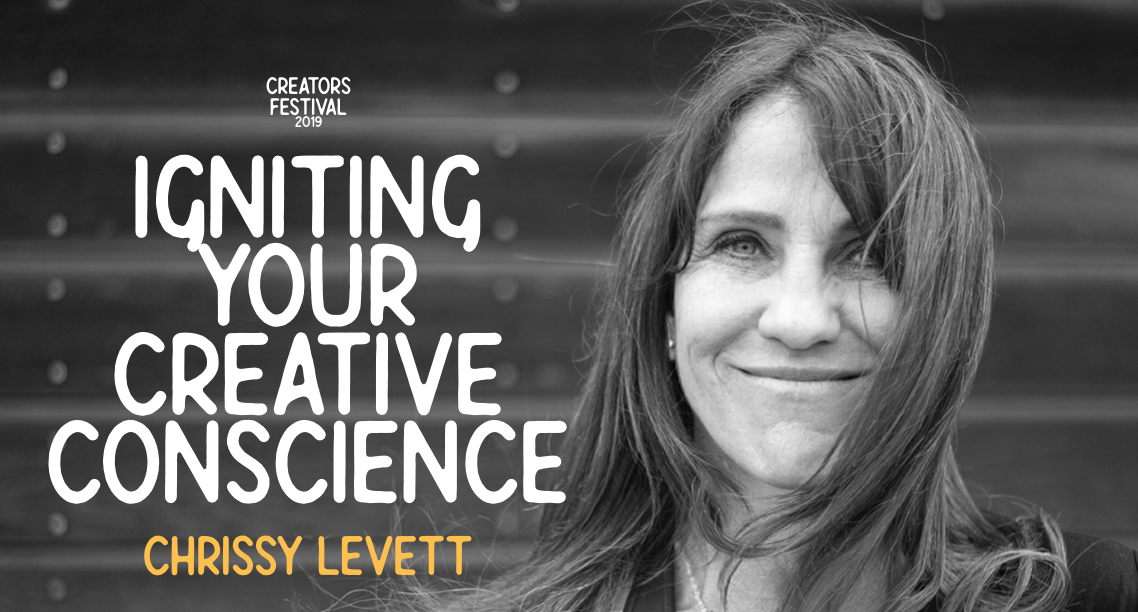 17:00 Workshop 4 | Unlock Your Unique Your Magic
A personal coaching workshop, designed to re-activate your intuitive gifts.

Could you tap into your creativity even more? Join Nina in a two-part immersive event. Learn the science and logic that flows behind the creativity we use every day. You'll leave more in tune with your purpose, re-connected with your deeper 'why' and in tune with your purpose again. Nina's gift is creating safe spaces to bring your hidden potential.
18:00 Dinner Making Experience
At 6pm we reveal the dinner menu (all vegetarian/vegan and delicious). We work together to re-craft the space and prepare a delicious dinner.

(Dietary requirements catered for!)
19:30 Music & Open Mic for Creative Expression
We turn on the music, guided by creative-movement practitioners. This is an invitation to stretch yourself and have some extra fun. We also open the floor for mini creative performances; from poetry to spoken word, who know what will happen this year...?
21:00 Official Closing Circle…
…with an optional later party to boogie on until midnight.
- - - - - -
FAQs
How do I get to the venue?
To find the venue head to Trafalgar Square, London. Head as if you're going to go to The National Gallery and walk around the right side of it. 150 yards stroll later, you'll pass the Edith Cavell Memorial and hit Charing Cross Road where you'll be greeted with this building on the right side of the road. Enter that building and you'll find Arboretum there.
What should I bring to the event?
If you'd like to display something you make or create, please bring it along.
- Wear comfortable clothes to move around in
- A water bottle to stay hydrated_
A pen and paper if you like to take notes.
How can I contact the organiser with any questions?
Email us at: andy@creatorsclub.co.uk