Description



- - - -
"A revitalizing, inspirational experience"
Azure Peace, Creators Festival 2018
"You've created something truly important, impactful and soulful"
- Eugene Hughes, CEO ArtGym and Award-Winning Director.
"It was a truly inspirational experience, meeting some wonderful people and hearing some amazing stories. Thank you, Andy and gang, for putting on an awesome Festival" ❤️❤️
- Diane Cubbit, Creators Festival 2018
- - - - - -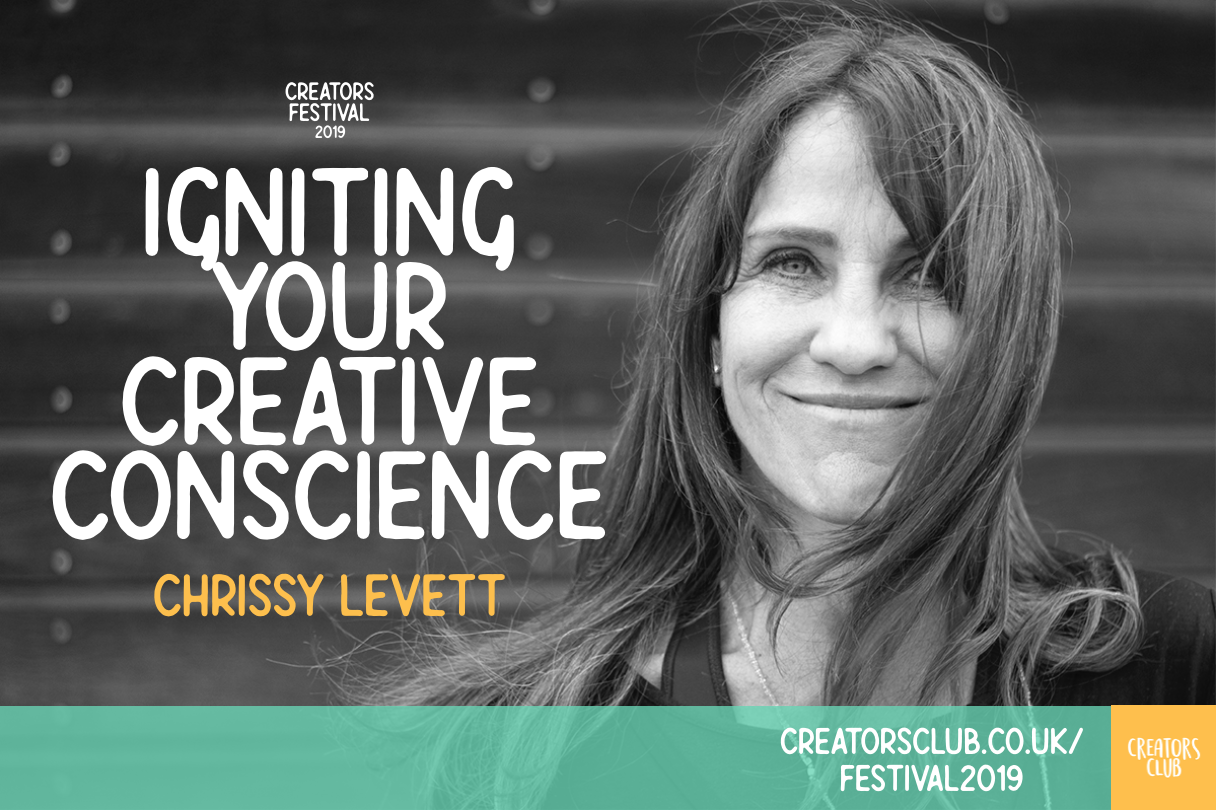 AGENDA
11:30 Arrival and Register
You will be greeted and welcomed into the beautiful space, add anything you bring to the Creator Gallery* and grab a drink to refresh!
(*You can bring anything that represents something you create/make or are in the process of creating!)


12:00 Welcome and Creative Kick-Off
We will open the 2019 Festival in true Creators Club style with a grounding mindfulness practice, followed by a group challenge to wake us up and weave some creativity into our being! (Of course, it will nature-inspired, in-keeping with our beautiful venue!)
13:00 Workshop 1 | Your Vision to Manifest
Hear a remarkable business journey of resilience and care for others, with an invitation to keep on dreaming bigger!
14:00 Break
We serve delicious snacks & drinks
14:30 Workshop 2 | Inner Work for Greater Impact
A deep mindfulness experience to connect with your mind and spirit, with an invitation to let go of what's holding you back.

(*Wear clothes you are comfortable to move around it, it will all be beginner level, no fancy moves or stretchy fitness required!)

15:30 Break
16:00 Workshop 3 | Igniting your Creative Conscience
Hear stories about Designers who are changing the world one project at a time, with an invitation to join our new competition to solve a world problem!
Formerly an advertising Creative Director, Chrissy has moved from the corporate creative world to pioneering social change all around the world. Originally training as an illustrator/printmaker before studying design at the RCA. She's won a number of industry awards for branding, is a TEDx speaker believing creative thinking is vital for us to solve global challenges.
Now Founder & CEO for Creative Conscience a global movement set up to inspire, encourage and reward the next generation of creative thinkers to use their talents for social & environmental impact


17:00 Workshop 4 | Dreams Into Action
Our final workshop of the day, we turn newfound ideas into action plans that light up your mind, soul and spirit, with an invitation to make something.
Guided by the amazing Nina Bubamara, we will deepen our awareness and tap into a future vision for our life and work.
18:00 Dinner Making Experience
At 6pm, we kick back and kick in when the dinner menu is announced. We work together to re-craft the space and prepare a delicious dinner (Dietary requirements catered for!)
20:00 Musical Movement
At 8pm we turn on the music, guided by Creative-Wellbeing Practitioners Kwame and Annamari. This is an invitation to stretch yourself and deepen into the flow of movement!
21:00 Open Mic for Creative Expression

Whether it's a song, spoken word, rap, poetry or something else, the floor will be open for creative sharing. As always, we will create a supportive space for sharing.

22:00 Official Closing Circle…
…with an optional later party to boogie on until midnight.
- - - - - -
THE LOCATION
Arboretum is a vibrant space designed to connect innovators, change-makers and thought leaders committed to finding solutions to environmental challenges.