Event Information
Refund policy
Contact the organizer to request a refund.
Eventbrite's fee is nonrefundable.
In conversation with Dr Karambu Ringera and Canon Sarah Synder
About this event
This event is open to all.
Amina Dikedi invites her special guests to share their stories, insights and inspirations. Will include time for Q & A and breakout sessions.
Our special guests (see biographies and videos below)
Dr Karambu Ringera, founder International Peace Initiatives and Amani Children's Homes (Kenya)
Canon Sarah Snyder, Founding Director of the Rose Castle Foundation and Archbishop of Canterbury's Special Adviser for Reconciliation (UK)
Bring your lunch: We invite you to bring your favorite meal or snack while you join us for our very first virtual Presidents lunch.
Tickets - this is a free event so everyone can to join us. If you are able to make a donation to help support our Peace Circle Programmes in the UK and work across borders, there is an option for you to donate when you register.
When we run Peace Circles for women we offer them as a gift so everyone can participate - we are only able to do this through the generosity of a small grant, individuals donations and our volunteers.
Thank you in advance. You can learn more about our work on our website .
https://iofc.org.uk/initiatives/creators-of-peace/
Transforming, Empowering and Engaging Women in Peace Creation.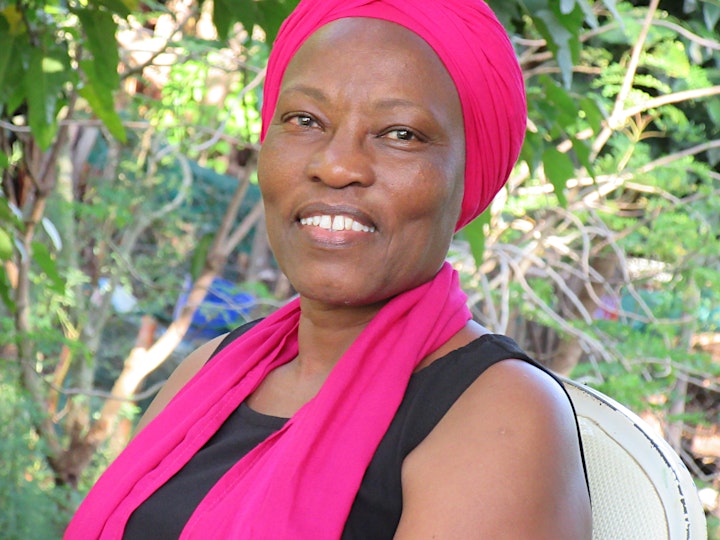 Karambu Ringera PhD (Pictured above)
Born and raised in Meru, Kenya, Dr. Karambu earned her Ph.D in intercultural communication in 2007 from the University of Denver. Dr. Karambu is also an Adjunct Associate Professor at the University of Wisconsin, Milwaukee, USA.
"I like to think of myself as a 'regenculture' space holder; a peace, healing and reconciliation activist, involved in promoting community based organizing that empowers grassroots people, especially women, youth and children challenged by disease, violence, and poverty to reclaim their power. Poverty is not just about lack of money, or absence of violence and disease, rather the greatest suffering in these areas results from a particular heart and mindset - lack of access to information, a lack of knowledge and support to successfully utilize and develop available resources to create a better life. I do not help people. I work with people because I know they have what it takes to transform their lives. I merely hold a space for them to 'discover' and step into their power. "
Karambu has used her extensive academic background and international experience working in many countries to design and implement models of effective community engagement, women's and youth's grassroots organizing programs, collaborative problem solving models, preemptive and post conflict reconciliation, and proactive health campaigns. She has built a successful, working model of "Amani Homes," community homes of peace for orphans and vulnerable children in Meru, Kenya. In addition, she has created a vocational skills school that teaches so-called 'school drop outs' how to use their skills to create successful businesses. 80% of students graduating from this program set up their own businesses! Near the Kithoka Amani Children's Home (KACH), she has also built Tiriji ("the place of abundance"), Eco Centre, a regenculture (building a culture of regeneration - beyond sustainability and empowerment) center that trains people how to develop and sustain successful regenculture projects.
Karambu is the 2019 Global Impact Award recipient; the 2019 Mark Wilhelm Award for Courage of Convictions; a 2016 Cordes Social Entrepreneurs Fellow; a 2015/16 Next Generation Leader Fellow of the McCain Institute for International Leadership, USA; the 2015 Life Achievement Award and 2015 Master Scholar Award winner, University of Denver, USA; and the 2012 African Achievers Award, UK – for her cutting edge work in innovative and sustainable models of development & peacebuilding, women's human rights , children's rights and global leadership programs around the world. She is the founder and president of the Tiriji Foundation (TF); International Peace Initiatives (IPI); and the founder: the Amani Children's Homes (ACHs), the New Generation Leaders (NGL) program; and Tiriji Eco Centre; and co-founder, the Practical Permaculture Institute, Mount Kenya Region.
Web: https://ipeacei.org/about-us/ FB: https://www.facebook.com/ipeacei
https://www.facebook.com/karambu.ringera/
Sarah Snyder (Picture above/Image by Rose Castle)
A theologian and mediator, specialising in inter-religious peace-building and dialogue, Sarah brings wide-ranging international experience in situations of violent conflict. She has worked for many years to promote faith-based reconciliation, most recently as the Archbishop of Canterbury's Advisor for Reconciliation – a role centred around supporting the Anglican Church to be an agent of conflict-transformation in conflict or post-conflict contexts. Previously, Sarah worked at the United Nations as Director of Partnerships with Religions for Peace International, after directing the Cambridge University International Summer Schools for faith leaders from conflict zones. A trained mediator, she has experience of working with communities and senior religious leaders.
Sarah is Founding Director of the Rose Castle Foundation - an international centre of peace and reconciliation offering a safe space in which to address misunderstanding of the "other", particularly those of different religious traditions. Their residential programmes equip emerging leaders to act across deep divides within their spheres of influence. Located in an 800-year old castle near the English-Scottish border, it is a peaceful haven in which to transform conflict within and between faith communities, and to train up a generation of leaders equipped as faith-based mediators.
WEB: https://www.rosecastle.com/rcf/home
Date and time
Location
Refund policy
Contact the organizer to request a refund.
Eventbrite's fee is nonrefundable.