Description
Join the Cardiff Romanticism and Eighteenth-Century Seminar (CRECS) on 16 May 2017 for an exciting excursion, as we visit the Gothic Strawberry Hill House in Twickenham, a modern architectural marvel. With its arches and turrets, its elaborate windows and gables, and its bone-white exterior, Strawberry Hill is a bizarre cross between a Gothic castle and a Disney one. Until 1797, it was also the home of the Gothic novelist Horace Walpole.
Constructed in stages between 1749 and 1776, Strawberry Hill has the distinction of being the first house built in the medieval style without using any old materials—a self-conscious work of Gothic fakery. This makes it the perfect match for Walpole, its original architect. Victorian scholar Thomas Macaulay famously called Walpole 'the most eccentric, the most artificial, the most fastidious, the most capricious, of men'. Walpole was inspired to make multiple, wild renovations to Strawberry Hill during his lifetime, and the house inspired his writing in return: most famously, The Castle of Otranto (1764).
Strawberry Hill was also a legend in its own day, drawing tourists from across the country. In 1763 Walpole wrote an annoyed letter to George Montagu, stating: 'my house is full of people […] in short, I keep an inn; the sign, the Gothic Castle...my whole time is passed in giving tickets for seeing it, and hiding myself when it is seen'. Join CRECS as we carry on this tradition with a guided tour of Walpole's 'little Gothic castle', the original Gothic Revival.
Coaches will depart from Cardiff University's Cathays campus at 9.30am, arriving at Strawberry Hill around 12pm. The trip includes a tour of Strawberry Hill House at 4.30pm. giving visitors plenty of time to explore the spacious grounds, relax and visit the Cloister Coffee House. The coach will head back to Cardiff around 7pm, arriving at 9.30pm. A brown-bag lunch will be available for collection prior to departure (details will be confirmed closer to the time).
This event is open to under- and postgraduate students interested in the gothic, Romanticism, and the eighteenth-century literature and culture. We have secured funding to cover the bulk of the costs (approx. £35 per person), but ask that those wishing to attend contribute a modest non-refundable deposit of £10 to secure their place on the trip.
Places are limited, so please register by 30 April 2017. We will operate on a first-come, first-served basis, but we will also operate a Reserve list in case additional spaces are made available closer to the date of the visit. In order to secure your place, you must pay your £10 deposit no later than 8 May 2017. Payment should be made in cash to Julie Alford in Room 2.65 of the John Percival Building: no change can be given.
Find out more about Strawberry Hill by visiting http://www.strawberryhillhouse.org.uk/index.php. You can also read a Guardian article by historian Amanda Vickery at https://www.theguardian.com/artanddesign/2010/feb/20/horace-walpole-strawberry-hill.
If you have any questions, please contact Megen de Bruin-Molé (DeBruinMJ@cardiff.ac.uk). You can learn more about CRECS and its activities by visiting https://crecs.wordpress.com.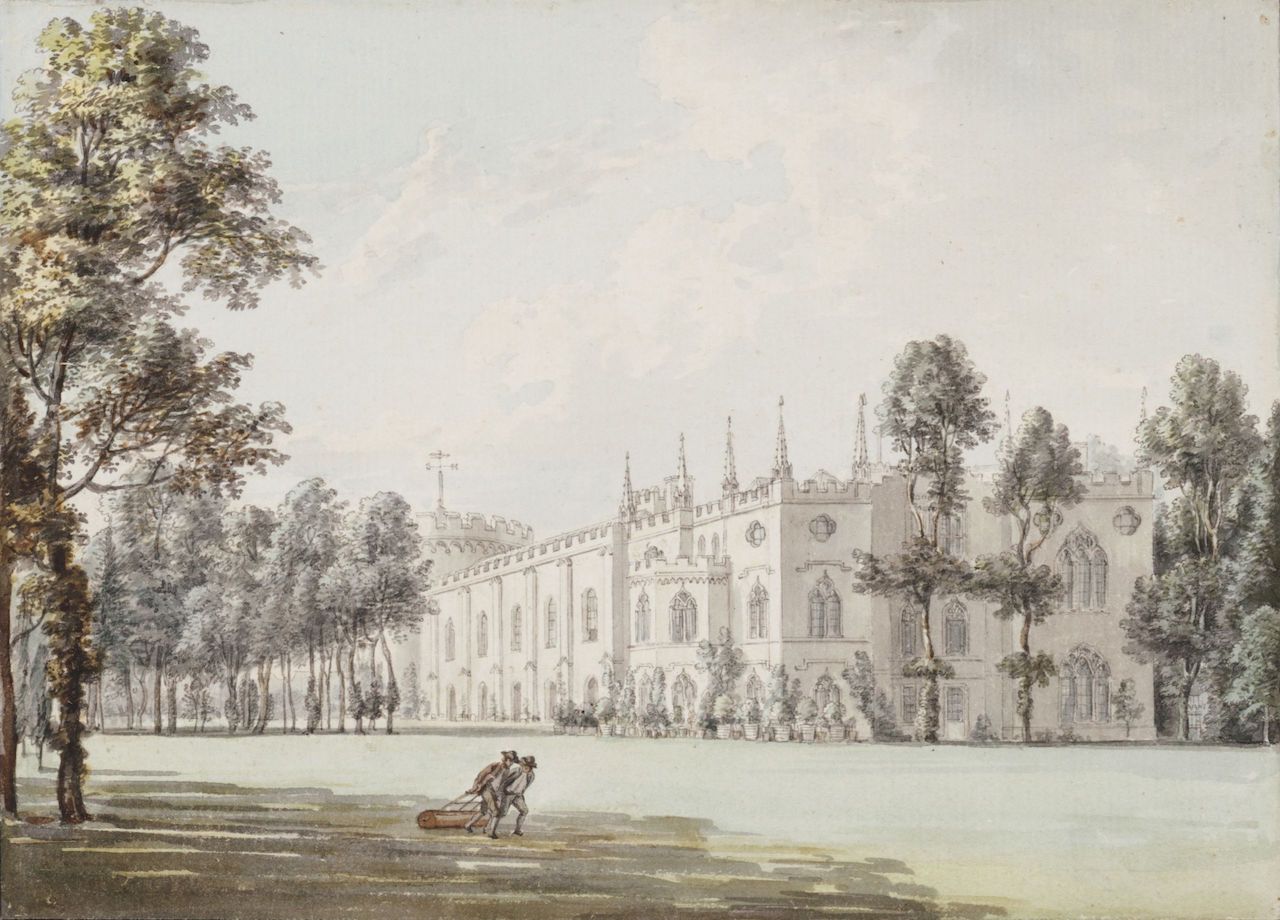 Organiser of CRECScursion to Strawberry Hill