CREST Seminar: Essential research findings in child and adolescent counsell...
Description
Essential research findings in child and adolescent counselling and psychotherapy: the facts are still friendly, just a bit younger
Presented by Dr Jacqueline Hayes
'Common factors' in psychotherapy research refer to those active ingredients of therapy that may be found in any type of psychotherapy. In adults, such common factors are now thought to be among the most important contributors to therapeutic change (see Cooper, 2008). Less is known about effective therapy with children and young people but the presenter recently reviewed common factors in child and adolescent therapy for the book - Essential research findings in child and adolescent therapy (Midgley, Hayes, & Cooper, 2017) - and this presentation highlights some of the most important findings from this review. The presenter will discuss factors such as the therapy relationship, or therapeutic alliance, which according to quantitative research is an important contributor to change in work with children and young people. Factors such as parental expectations of therapy, and therapist empathy, have also been found to be important contributors to successful therapy with children and young people. Research has also begun to highlight important qualities that therapists can bring to forming these relationships, such as their flexibility, and working at the client's pace. Research into the processes of change, and the factors that are important in contributing to such change, is in its 'infancy' in the child and adolescent field of practice. Nevertheless there are initial indications that relational factors are crucial for effective therapy with younger clients.
Jacqueline (Jac) Hayes studied Psychology at the University of Manchester where after nearly changing to study history she discovered Ivan Leudar, Professor of Historical and Analytical Psychology, a psycholinguist turned ethnomethodologist - which was the start of an 8 year 'apprenticeship' in ethnomethods. After her first degree she worked in mental health services, as a support worker and advocate, and later as a counsellor. She returned to the University of Manchester to work as a research assistant, coordinating on a project looking at experiences of hearing voices in everyday life. During this time she also worked on research into experiences of refugees, cross-cultural experiences of bereavement, and applying conversation analysis to the study of psychotherapy process. Her PhD research took her into the world of hearing voices and experiences of presence in bereavement. This was funded by the Arts and Humanities Research Council and she collaborated with the Birmingham Institute for psychoanalytic psychotherapy. During this time, Jac trained as a person-centred therapist at PCCS college in Old Trafford, under the fantastically creative Tracey Walshaw. She worked in placements in mental health, and GP settings. A highlight of this time was co-running a Face-to-Face counselling service, with 20 other therapists - a volunteer-led therapy service for clients on low incomes. After her viva, Jac set up a thriving private practice in a diverse area of Manchester and gained a breadth of practice experience, as well as a specialism in helping young people hearing voices. She then returned South to work at University College London as an MSc supervisor and to lead qualitative research in the Anna Freud Centre's Evidence-Based Practice Unit. She ventured South of the River to take up the post of Lecturer in Counselling Psychology in September. She likes to think that her new job ties her curiosities and passions in three areas – the teaching, research, and practice of psychological therapy - into one package!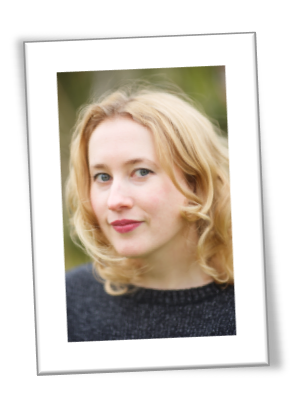 If you have any questions about the CREST Seminar Series, please contact Dr Edith Steffen at Edith.Steffen@roehampton.ac.uk.