CREST Seminar: Evaluating i-THRIVE
Description
Evaluating the i-THRIVE model of care for children and young people's mental health
Presented by Dr Hillary Bruffell
The i-THRIVE programme is designed to train and support Children and Young People's (CYP) mental health services to deliver services according to THRIVE principles. THRIVE is a needs-based model that enables care to be provided according to four distinct population groupings, determined by a patient's needs and preferences for care. It tackles existing challenges within services by drawing a clearer distinction between treatment and support, and between self-management and intervention. Emphasis is placed on the prevention of problems and the promotion of mental health and wellbeing.
This study is based on early stage findings from the evaluation of the implementation of i-THRIVE in the North-East London NHS Foundation Trust (NELFT). The aim was to evaluate whether the benefits of implementing i-THRIVE can be replicated as a model and whether the implementation was meeting its aims as it was scaled up across four localities within NELFT. The evaluation took a mixed methods approach incorporating both qualitative interviews, ethnographic observation and quantitative data in the form of service and outcome data. However, this presentation will focus on observational visits, semi-structured interviews and focus groups which were conducted during early implementation across a range of informants.
Dr Hilary Bruffell is a research manager on the evaluation of i-THRIVE in NELFT. She is a communications consultant and lecturer in social psychology with an extensive practical background in the arts, business and psychology. Her research interests are in adolescence, stigma, identity and group processes.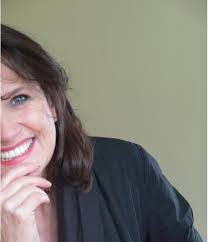 If you have questions about the CREST Seminar Series, please contact Dr Edith Steffen at Edith.Steffen@roehampton.ac.uk.