Sales Have Ended
Ticket sales have ended
Mae'n ddrwg gennym - does dim tocynnau ar ôl. Rhowch eich enw ar y rhestr aros - os bydd unrhywun yn tynnu allan munud olaf bydd cyfle i ni gynnig lle i chi. We're sorry that all tickets been allocated. Please put your name on the Waitlist - if a space becomes available we'll be in touch.
Event Information
Refund Policy
Contact the organiser to request a refund.
Eventbrite's fee is nonrefundable.
Sales Have Ended
Ticket sales have ended
Mae'n ddrwg gennym - does dim tocynnau ar ôl. Rhowch eich enw ar y rhestr aros - os bydd unrhywun yn tynnu allan munud olaf bydd cyfle i ni gynnig lle i chi. We're sorry that all tickets been allocated. Please put your name on the Waitlist - if a space becomes available we'll be in touch.
Creu Gwefan Wordpress/Create your own Wordpress website + 25/02 +04.03
About this Event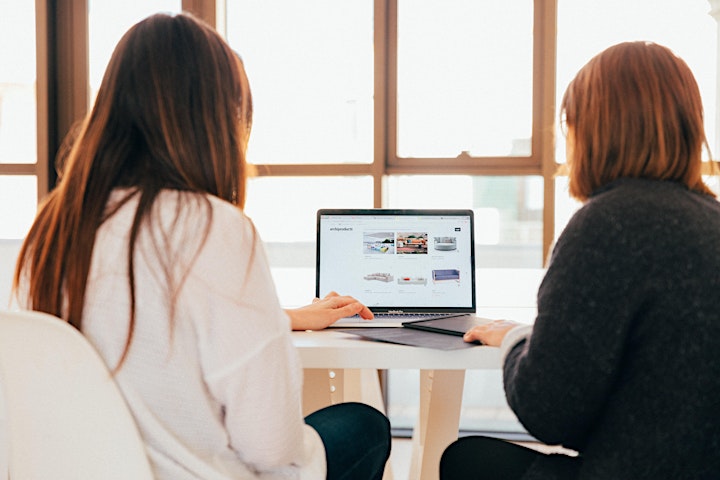 PWYSIG:  Cefnogir CULT Cymru gan Gronfa Ddysgu Undebau Cymru, Llywodraeth Cymru - felly mae ein gweithdai a digwyddiadau ar gyfer pobl sy'n byw yng Nghymru yn unig. 
IMPORTANT:  CULT Cymru is supported by the Welsh Government's Wales Union Learning Fund therefore our courses are only available to those living in Wales.
Pe bai arian neu broblem mynediad oherwydd e.e. anabledd yn rhwystr i chi allu ymuno â gweithgareddau CULT Cymru cysylltwch â siwan@bectu.org.uk er mwyn trafod eich gofynion yn gyfrinachol
If money or access issues due to e.g. a disability is a barrier to you being able to join CULT Cymru activities please  contact siwan@bectu.org.uk to discuss your requirements confidentially
**Bilingual text - scroll down for English language
Bydd y gweithdy yma yn Saesneg, gyda chyfle i drafod gyda'r Hyfforddwraig yn Gymraeg/This workshop will be held in English, with an opportunity to discuss in Welsh with the Trainer.
Cynhelir y cwrs mewn dwy sesiwn, 25/02 +04/03 o 10-13:00 Rhaid bod yn bresennol yn y ddwy sesiwn i gael y cwrs cyflawn/This workshop is run in two sessions – you must attend both sessions to have the complete course.
Ar gyfer pwy?
Unrhyw un yn y diwydiannau creadigol, yn enwedig llawryddion, sydd angen creu gwefan i hyrwyddo eu profiad, sgiliau a gallu. Targedir at ddechreuwyr llwyr, nid ddylunwyr neu ddatblygwyr meddalwedd. Dylai cyfranogwyr deimlo'n hyderus wrth ddefnyddio cyfrifiadur a'r rhyngrwyd.
Who is it for?
Anyone in the creative industries who needs to create a website to promote their experience, skills and abilities. The session is targeted at complete beginners, not designers or software developers. Participants should feel confident in using a computer and the internet.
Nod
Erbyn diwedd y sesiwn bydd gennych chi'r sgiliau i gyhoeddi eich gwefan eich hunan, heb ddefnyddio côd.
Aim
By the end of this practical workshop, you will have the skills to publish your own website, without using code. It is targeted at complete beginners not designers or software developers.
Amcanion
Erbyn diwedd y gweithdy byddwch yn gallu:
Sefydlu gwefan wordpress.com
Ychwanegu enw parth
Dewis ac addasu themâu
Creu a rheoli dewislen llywio
Creu, golygu a rheoli cynnwys
Optimeiddio delweddau ar gyfer y we
Llwytho ffeiliau i'r Llyfrgell Cyfryngau
Creu oriel ddelwedd (gwybodaeth am hawliau ayyb)
Gosod ffeiliau
Integreiddio cyfryngau cymdeithasol
Ychwanegu dolenni
Ysgrifennu copi bachog ar gyfer y wefan
Trosolwg o SEO (search engine optimisation)
Learning and Assessment Outcomes
By the end of the workshop you will be able to: ·
Set up a wordpress.com website
Add a domain name
Select and customize themes
Create and manage a navigation menu
Create, edit and manage content
Optimize images for the web
Upload files to the Media Library
Create an image gallery (rights information etc)
Install files
Social media integration
Add links
Write a catchy copy for the website
Overview of SEO (search engine optimization)
Cynnwys:
Bydd y gweithdy yma yn eich arwain cam wrth gam drwy'r broses o greu gwefan yn defnyddio meddalwedd wordpress.com. Byddwch yn dysgu sut i greu gwefan gyflawn gan gynnwys creu tudalennau, ysgrifennu testun, golygu lluniau ar gyfer y we a mwy.
Sesiwn 1 – Chwefror 25 @ 10.00-13.00
Yn y sesiwn gyntaf byddwn yn cychwyn gan edrych ar beth sy'n gwneud gwefan llwyddiannus - beth yw'r elfennau hanfodol? Pa rai sy'n ddeniadol? Gyda'r ystyriaethau yma yn ein cof, byddwn yn symud ymlaen i greu eich gwefan eich hunan.
Bydd disgwyl i chi weithio ar y wefan yn ystod y sesiwn ond bydd digon o gyfle am baned a sgwrsio / gofyn cwestiynau. Erbyn diwedd y sesiwn ryngweithiol yma bydd gennych chi sgerbwd gwefan.
Sesiwn 2 – Mawrth 04 @ 10.00-13.00
Bydd yr ail sesiwn yn canolbwyntio ar lenwi eich gwefan. Byddwch wedi cael cyfarwyddyd i baratoi cynnwys erbyn y sesiwn yma, ac fe fyddwn yn trafod a golygu fel bod angen, cyn mynd ati i'w ychwanegu i'r wefan.
Fe fyddwn yn trafod marchnata a sut i sicrhau bod eich gwefan yn ymddangos ar google. Erbyn diwedd y sesiwn yma bydd sgerbwd da o wefan gyda chi yn barod i chi ei gwblhau a'i gyhoeddi!
Content
This workshop will take you step by step through the process of creating a website using wordpress.com software. You will learn how to create a complete website including creating pages, writing text, editing pictures for the web and more.
Session 1 - Feb 25 @ 10.00-13.00
In the first session we start by looking at what makes a successful website - what are the essential elements? Which ones are attractive? With these considerations at the forefront of our minds, we will move on to creating your own website.
You will learn how to create pages and by the end of this interactive session you will have a website skeleton. You will be expected to work on the website during the session but there will be plenty of opportunity for a cuppa and a chat / ask questions.
Session 2 - March 04 @ 10.00-13.00
The second session will focus on making your website attractive to users. You will be instructed to prepare content by this session, and will discuss and edit as necessary, before adding it to the website.
We'll touch on marketing and how to make your website appear on google. By the end of this session you will have a good website skeleton ready for you to complete and publish.
Paratoi ar gyfer y Gweithdy
Buasai'n ddefnyddiol gwneud ychydig o ymchwil o flaen llaw - Beth yw pwrpas eich gwefan? Beth ydych chi eisiau dweud wrth eich ymwelwyr? Edrychwch ar wefannau rydych chi'n hoff ohonynt - pam ydych chi'n eu hoffi nhw? Beth sy'n eu gwneud yn ddeniadol?
Ar ôl i chi gofrestru ar gyfer y gweithdy, byddwn yn anfon gwybodaeth i chi ar gyfer paratoi ar gyfer y sesiwn gyntaf gan gynnwys creu cyfrif Wordpress.
Preparing for the Workshop
Do some research in advance - What is the purpose of your website? What do you want to tell your visitors? Look at websites you like - why do you like them? What makes them attractive?
Once you have registered for the workshop, we will send you information to prepare for the first session including creating a Wordpress account.
Offer technegol
Gliniadur, Cyfrifiadur. Nid fydd yn bosib defnyddio ffonau symudol neu dabledi.
Technical equipment
Laptop, Computer. It is not acceptable to use mobile phones or tablets.
Hyfforddwraig
Mae Lowri yn arbenigo mewn marchnata ar gyfer y celfyddydau. Mae'n rhedeg cwmni Mesen ers 2018, sydd yn rhedeg ymgyrchoedd marchnata a dylunio gwefannau ar gyfer unigolion a busnesau sydd eisiau cyrraedd cynulleidfa ehangach. Mae'n gyn-bennaeth Marchnata i Theatr Genedlaethol Cymru ac yn ddiweddar mae wedi gweithio gyda BBC Cymru ac S4C (ap AR y Maes), Code Club Wales, Cwmni Dawns Cenedlaethol Cymru, Be Aware Productions, Cwmni Theatr Mess up the Mess. Mae'n byw yng Nghaerfyrddin. www.mesen-cymru.com
Workshop Leader
Lowri specializes in marketing for the arts. She has been running Mesen since 2018, which runs marketing and web design campaigns for individuals and businesses who want to reach a wider audience. She is the former Head of Marketing for Theatr Genedlaethol Cymru and has recently worked with BBC Wales and S4C (AR app on the Maes), Code Club Wales, National Dance Company Wales, Be Aware Productions, Mess up the Mess Theatre Company. She lives in Carmarthen. www.mesen-cymru.com
Llun/Photo Lowri Johnston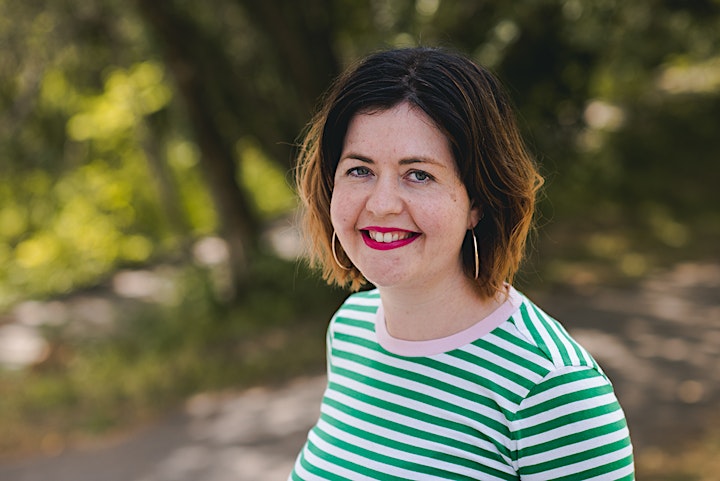 CULT Cymru
Mae gweithdai CULT Cymru yn cael eu darparu mewn amgylchedd cyfeillgar ac anfygythiol ble bydd cyfranogwyr yn cael cyfle i ofyn cwestiynau a chodi materion yn ystod y dydd.
CULT Cymru workshops are delivered in a friendly and non-threatening environment where participants will have the opportunity to ask questions and raise issues during the day.
Diogelu Data
Ariennir Hyfforddiant Sector Bectu yng Nghymru yn rhannol gan Gronfa Ddysgu Undebau Cymru Llywodraeth Cymru trwy brosiect yr undebau creadigol ar y cyd CULT Cymru. Pan fyddwch chi'n cofrestru ar gyfer y cwrs neu ddigwyddiad hyfforddiant hwn, rydych chi'n cytuno i rannu eich data personol gyda'r arianwyr fel rhan o delerau BECTU ar gyfer derbyn y cyllid. Defnyddir y data er mwyn dangos canlyniadau ac allbynnau yn unig ac fe'i cedwir yn ddiogel am gyfnod o 10 mlynedd, fel y nodir yn y cytundebau ar gyfer y cyllid. 
Yn ogystal, mae Prospect/BECTU yn defnyddio'r data hwn i ddanfon gwybodaeth am ddigwyddiadau a hyfforddiant BECTU/CULT Cymru yn y dyfodol; eich diweddaru chi gyda newyddion, adnoddau a chyhoeddiadau ac i gysylltu gyda chi ar gyfer unrhyw ymchwil fyddwn ni am gynnal i'r diwydiant. Ni fyddwn yn rhannu neu ddefnyddio eich data heb eich caniatâd chi. Os gwelwch yn dda, arddangoswch eich bod chi'n hapus i BECTU/CULT Cymru gysylltu gyda chi yn y moddau yma trwy ticio 'ie' yn yr adran 'Eich gwybodaeth chi' ar ddiwedd y ffurflen archebu.
Sut i gwyno neu wyrdynnu'ch caniatâd
Os nad ydych chi am dderbyn gohebiaeth bellach gan BECTU/CULT Cymru gallwch dynnu eich enw yn ôl trwy gysylltu gyda siwan@bectu.org.uk
Pe baech ag unrhyw gwestiynau neu bryderon am y data rydym ni yn cadw a sut yr ydym yn ei ddefnyddio, os gwelwch yn dda yn y man cyntaf cysylltwch gydag Adran Hyfforddiant BECTU/CULT Cymru. Fodd bynnag, os ydych yn dymuno cwyno am ddefnydd neu gasglu eich manylion gan yr Adran Hyfforddiant ei hun yna gallwch wneud hynny trwy ebostio'r Swyddog Cydymffurfiaeth Diogelu Data Tracey Hunt ar datacompliance@prospect.org.uk
Data Protection
Prospect's BECTU Sector Training in Wales is partly funded by the Welsh Government's Wales Union Learning Fund via the joint-union CULT Cymru project. By registering for this training course or event, you are accepting that your personal data will be shared with the funder as part of BECTU's requirements to receive the funding. The data is used only to show outcomes and outputs and is securely maintained for a period of 10 years, as stated in contracts for the funding. 
In addition, Prospect/BECTU uses this data to send you information about future BECTU/CULT Cymru events and training courses, update you on news, resources and publications and contact you for any future research we may conduct into the industry. We will never use or share your data without your permission. Please indicate that you are happy for BECTU/CULT Cymru to contact you in this way by ticking yes under 'Your information' at the end of the booking form.
How to withdraw your consent or make a complaint
If you no longer wish to receive communications from BECTU/CULT Cymru you can withdraw your consent by contacting the siwan@bectu.org.uk
If you have any questions or concerns about the data we hold and how we use it, please contact the BECTU/CULT Cymru Training Department in the first instance. However, if you wish to make a complaint about the Training Department's collection or use of your data, you are able to do so by contacting the GDPR Compliance Officer Tracey Hunt on datacompliance@prospect.org.uk
Polisi Canslo ac Ad-daliadau:
Bydd ad-daliad llawn yn cael ei rhoi i gynrychiolwyr sy'n canslo o leiaf bythefnos cyn y digwyddiad. O fewn y bythefnos cyn y digwyddiad, oni bai ein bod ni'n gallu dod o hyd i rywun arall i gymryd eich lle, ni fyddem yn gallu rhoi ad-daliad. Gadewch i ni wybod cyn gynted â phosib os na fyddwch yn gallu mynychu.
Cancellation and Refunds Policy
A full refund will be issued to delegates who cancel at least 2 weeks prior to the event. Delegates who cancel within the 2 week period will not be eligible for a refund unless we are able to find someone else to take their place. Please let us know as soon as possible if you find you're no longer able to attend the workshop.
Date and Time
Location
Refund Policy
Contact the organiser to request a refund.
Eventbrite's fee is nonrefundable.