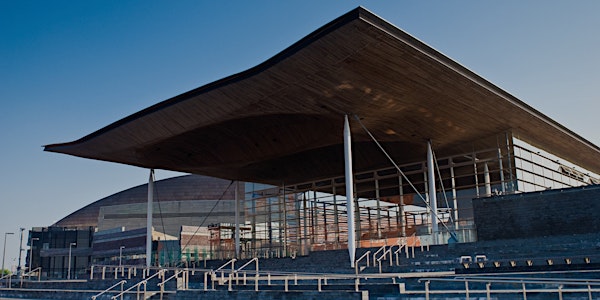 Creu Senedd i Gymru - Abertawe | Creating a Parliament for Wales - Swansea
Location
Adeilad Ysgol Rheolaeth | School of Management Building
Campws Bae Abertawe | Swansea Bay Campus
Prifysgol Abertawe | Swansea University
Skewen
SA1 8EN
United Kingdom
Cyfle i ddweud eich dweud fel rhan o'n hymgynghoriad Diwygio Etholiadol | Have your say as part of our Electoral Reform consultation
About this event
Mae Deddf Cymru 2017 yn rhoi pwerau i'r Cynulliad dros ei drefniadau etholiadol a'i drefniadau mewnol ei hun.
Dyma gyfle, felly, i ystyried a allai newidiadau i'r Cynulliad helpu i sicrhau ei fod yn cyflawni ei gyfrifoldebau, yn awr ac yn y dyfodol, mor effeithiol ag y bo modd. Mae'r materion dan sylw yn cynnwys:
- nifer yr Aelodau sydd eu hangen ar y Cynulliad i gyflawni ei waith;
- sut y dylai Aelodau'r Cynulliad gael eu hethol; a
- pwy ddylai gael yr hawl i bleidleisio yn etholiadau'r Cynulliad.
Dyma rai o'r materion gaiff eu trafod mewn digwyddiadau ledled Cymru ym mis Mawrth, dan ofal Cynulliad Cenedlaethol Cymru mewn partneriaeth â Sefydliad Ymchwil Gymdeithasol ac Economaidd, Data a Dulliau Cymru, Sefydliad Materion Cymreig, Academi Morgan â Chanolfan Gwleidyddiaeth a Chymdeithas Cymru / WISERD@Aberystwyth. Mae Deddf Cymru 2017 yn rhoi pwerau i'r Cynulliad dros ei drefniadau etholiadol a'i drefniadau mewnol ei hun.
Bydd cyflwyniad gan y panel ac yna sesiwn holi ac ateb, lle cewch yn gyfle i holi'r Llywydd, Elin Jones AC.
Gallwch hefyd gofrestru ar gyfer ein digwyddiadau yn Aberystwyth (15 Mawrth) a Bangor (22 Mawrth).
Polisi Preifatrwydd: Rydym yn bwriadu tynnu lluniau a gwneud ffilmiau yn y digwyddiad a fydd yn cael eu defnyddio i hyrwyddo gwaith y Cynulliad ac ymgysylltu â phobl Cymru. Gallwn wneud hyn drwy ein platfformau cyfryngau cymdeithasol, ein gwefan neu mewn deunydd printiedig a digidol.
Os nad ydych eisiau ymddangos mewn cyfryngau o'r fath, cysylltwch ag aelod o staff. Dylech ddarllen ein polisi preifatrwydd ar ein gwefan i gael manylion am sut rydym yn defnyddio'ch manylion.
********************************************************************************************
The Wales Act 2017 gives the Assembly powers over its own electoral and internal arrangements.
This provides opportunities to consider whether changes to the Assembly could contribute to ensuring that it is able to carry out its current and future responsibilities as effectively as possible. Issues being considered include:
- The number of Members the Assembly needs to carry out its responsibilities;
- how should we vote to elect Assembly Members; and
- who should be able to vote in National Assembly elections.
These are some of the issues that will be discussed at events across Wales during March, run by the National Assembly for Wales in partnership with the Centre for Welsh Politics and Society / WISERD@
Aberystwyth, Institute of Welsh Affairs, and the Morgan Academy.
A panel presentation will be followed by a question and answer session, where you will have the opportunity to ask questions to the Llywydd, Elin Jones AM.
You can also register for our events in Aberystwyth (15 March) and Bangor (22 March).
Privacy Policy: We intend to take photographs and film footage at the event which will be used to promote the work of the Assembly and engage with the people of Wales. We may do this through our social media platforms, our website or in printed and digital material.
If you do not want to appear in such media, please contact a member of staff. See our full privacy policy on our website for details about how we use your information.