About this Event
LET'S GET CREXIT DONE !
For once 'Leave' really does mean 'Leave' and at the end of this season CRFC will be departing Mill Road and moving to the snappily-named 'Colchester Northern Gateway Sports Hub'.
Our Mill Road HQ holds four decades of happy memories for members of all ages, so we're arranging events to make sure we leave in style. And probably a bit worse for wear, just like the good old days.
To oversee this departure, we've formed the Colchester Rugby EXIT (CREXIT) Party to co-ordinate some farewell events.
Four dates have been selected for 'Decade Dinners'. These are aimed at all the people who were involved at the time – especially those who haven't visited the club or given us much money recently – to come back for a final chance to remember happy times.
If you played in more than one decade then come to more than one dinner. Club Legend Morph will be at all four, but don't let that put you off. It doesn't matter if it you were in the 1sts or the Rocs, forward or back, on field or off field - everybody's welcome.
YOUR NOUGHTIES DINNER
This time we've picked the 2004-05 1st XV pic as its the first SQUAD PIC with lots of players on it. And the emergence of SQUAD MANAGEMENT with Andrew Sarek, Mike Geaves, Roy Abrehart and Dai Kenyon who was auditioning for Brookside at the time.
If you played in any team, in any position, in any year in the '00s then come along to the NOUGHTIES DECADE DINNER to celebrate forty years at Mill Road. It's your last ever chance!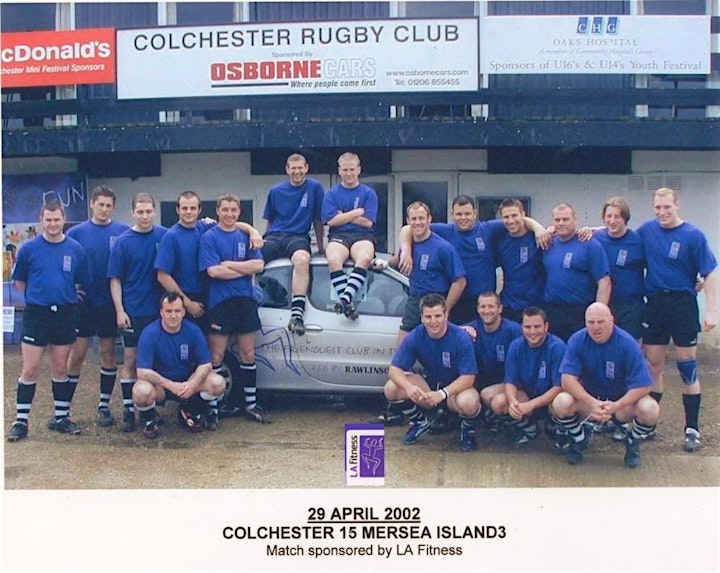 MAKE A DAY OF IT
The 1st XV will be playing CHINGFORD at 3.00 pm. Leave plenty of time to get arrive and park as it will be very busy. Have a fiver ready too!
The pre-match lunch will probably be sold our but your CREXIT welcoming committee will be in the Crow Bar from midday. Smart casual dress please.
Dinner is served at 7.00 pm and then we are trying to arrange entertainment in town later for the very robust.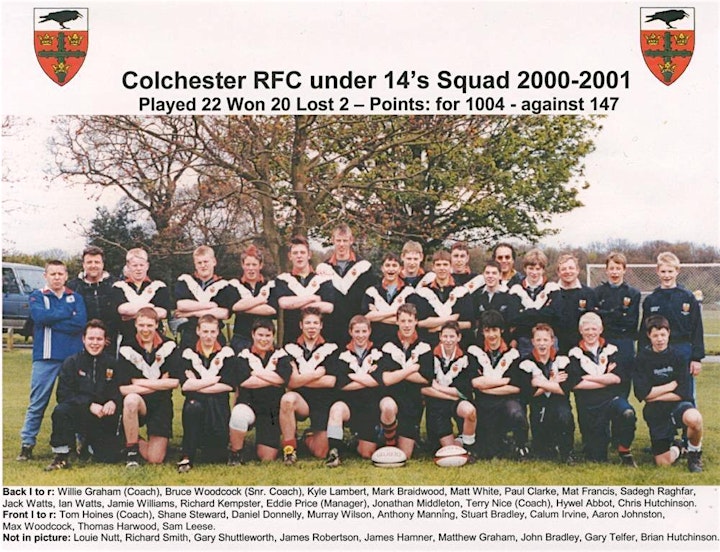 WHY BOTHER?
The primary objective of the dinners is to give people a FINAL chance to return to Mill Road to relive old times and meet up with old friends, many of who you might never see again. This includes anyone involved at the time, both on and off the field.
The second objective of the Decade Dinners is to raise some money for the new clubhouse. Ten pounds from every ticket will go to the Buy a Brick programme. You can of course buy your own bricks and this option is being added to the ticket options when we work out how.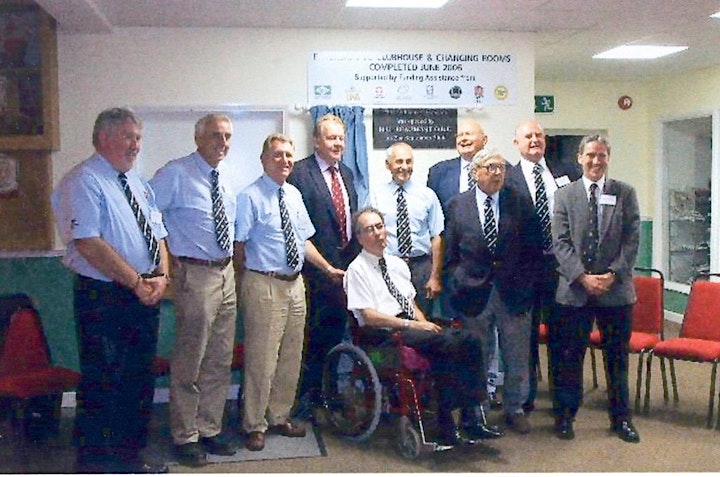 WHAT YOU GET FOR YOUR MONEY
Tickets are priced at £25 and includes the Eventbrite fee. We are exploring multi-decade discounts and if these happen you will be refunded on the night, probably in beer vouchers. For this you'll get …
Three course meal from Dawn and her team
Discounted or free beer depending on levels of sponsorship
Brief, maybe even funny, speeches from key people from your decade
Live streaming from players overseas
Auction of promises and club memorabilia
Results from 'The Peoples Vote'
Other decade-related activities and malarkey
We'd love some sponsors to support these events to subsidise some drink and other worthy causes like er … ok, just the drink. If you think you can help, then get in touch asap please.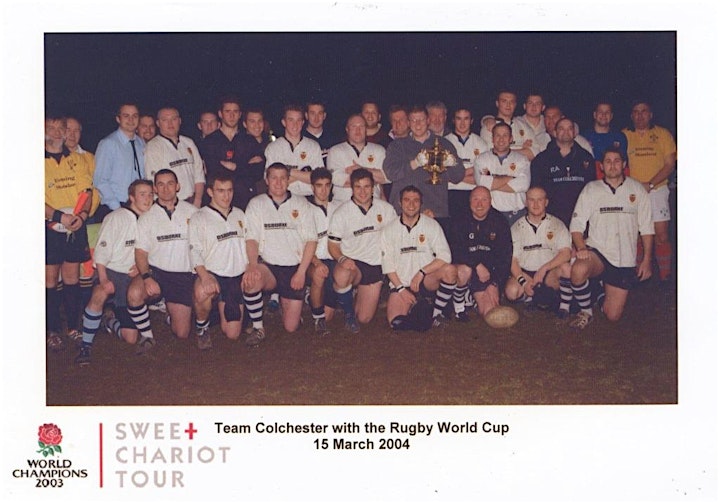 THE PLAYERS' VOTE
None of us will get another vote for the thing that sounds a bit like CREXIT, but the good news is that you CAN nominate a number of Decade Dinner awards including …
Who were your club legends from the Noughties ?
What memorable stories can you remember from the Noughties?
Who was your best player from the Noughties?
Electronic voting will be available shortly. Best / funniest entries and results will be announced at the final 1st XV home game on 4 April.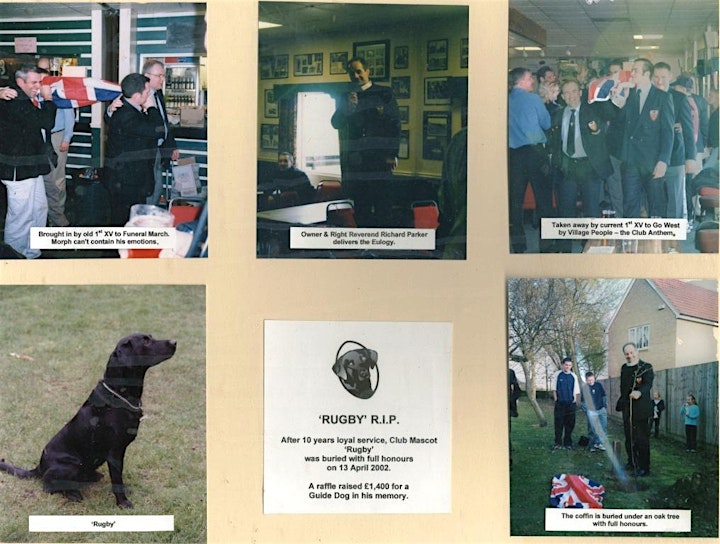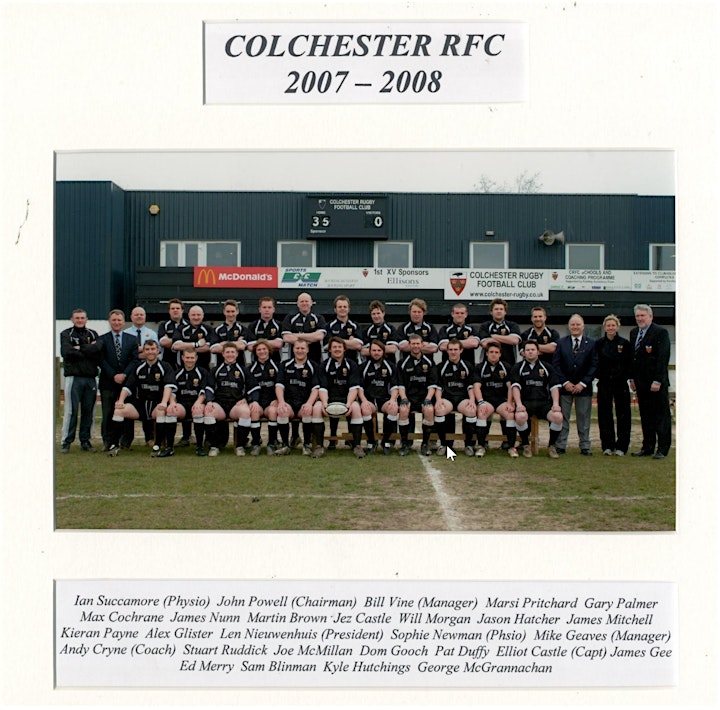 WHAT NOW?
Get your credit card out and buy a bloody ticket!