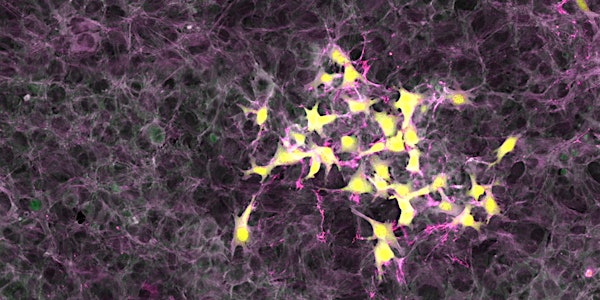 Crick Cancer Research Symposium
Location
The Francis Crick Institute
1 Midland Road
London
NW1 1AT
United Kingdom
This is a two-day biennial symposium which alternates with the larger Crick Cancer Conference.
About this event
This symposium will include a keynote from Fiona Watt, FRS FMedsci, alongside a full programme of invited speaker talks and selected short talks.
We will run this symposium as a hybrid event with a limited number of in person places and the majority joining via zoom webinar. You will need to register for your place and your personal joining details will be sent nearer the time.
This symposium is aimed at those from the scientific and academic community-please use your institution's email address to register.
Alongside the featured talks and keynotes there will be the opportunity for early career researchers to give 15 minute short talks, as well as poster sessions.If you would like to submit an abstract for review please complete the submission form and return it events@crick.ac.uk by Monday 7 September 2020.
Programme
Monday 6th October 2020
10:30 Welcome and opening remarks | Erik Sahai | The Francis Crick Institute
Session 1 - Cancer invasion and metastasis
10:35 Nicola Aceto | University of Basel | Title to be confirmed
11:05 Short talk 1
11:20 Clare Isacke | Institute of Cancer Research | Title to be confirmed
11:50 Short talk 2
12:05 Simona Parinello | CRUK | Title to be confirmed
12:35 Lunch break, posters and sponsor workshops
Session 2 - Cancer, stroma and the immune system
14:00 Dinis Calado Group Leader | Calado D | Title to be confirmed
14:30 Short talk 3
14:45 Jacqui Shields | MRC Cancer Unit | Title to be confirmed
15:15 Break
15:30 Santiago Zelenay | Cancer Research UK Manchester Institute| Title to be confirmed
16:00 Short talk 4
16:15 KEYNOTE Fiona Watt | MRC | Title to be confirmed
17:00 End of the day. In person and virtual drinks and posters
Tuesday 6th October 2020
Session 3 - Gene and metabolic networks in Cancer
10:00 Marc Mansour | UCL Cancer institute | Title to be confirmed
10:30 Short talk 5
10:45 George Poulogiannis | Institute of Cancer Research | Title to be confirmed
11:15 Break
11:30 Short talk 6
11:45 TRANSLATING BASIC RESEARCH INTO PATIENT BENEFIT | tbc
12:15 Lunch break, posters and sponsorship workshops
Session 4 - Cancer heterogeneity and exhibition
13:30 Luca Magnani | Imperial College London | Title to be confirmed
14:00 Short talk 7
14:15 Eugenia Piddini | University of Bristol | Title to be confirmed
14:45 Short talk 8
15:00 Break
15:20 Tariq Enver | UCL | Title to be confirmed
15:50 Paola Scaffidi | The Francis Crick Institute | Closing remarks