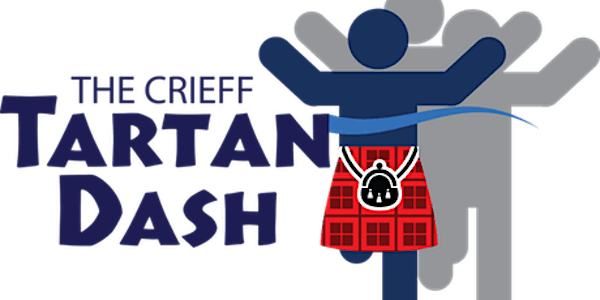 Crieff Highland Gathering "Tartan Dash" Kilt Run 2019
Location
Starting at British Legion
Perth Road
Crieff
PH7 3EB
United Kingdom
Description
As part of Games Day in Crieff, we will have the 5th Crieff Kilt Race through the town, finishing in front of the Chieftain at the Market Park. Everyone is welcome to take part, whether serious or fun runners. Enjoy the thrill of running down through the town to the sound of bagpipes and cheers from the spectators lined up on both sides of the streets! Get ready to enter now so to secure your place in the 2019 "Tartan Dash"
Time
The race starts at 10.45am (or as near to) on the A85 Perth Road, Crieff (beside the Handy Shop). You should leave at least 30 minutes beforehand to get registered (at the British Legion) and stretched.
Registration, Clothing & Baggage
You will be given a race number which you should PIN to the front of your shirt/top or t-shirt and a wristband which will permit you entry to the Games field.
If you have baggage that you wish to be taken down to the Games field then this MUST be left with the Declaration Team no later than 10.35am. Note - The Games Committee cannot be responsible for the safety of your baggage.
Assembly/Route
You should remain within the British Legion until the Gamesmakers direct you to go with them to the Race start. This should be around 10.40am
The race starts on the Perth Road beside the Handy Shop, goes down East High Street to James Square, turning into and down King Street until you reach the Broich Road junction where you will turn left to go into the Market Park. Once in the Park you will complete the race with a lap of the track and finish in front of the Chieftain and Patrons area.
About the Race
The Crieff "One Mile" Kilt Race is suitable for both serious and fun runners. With a drop of almost 50meters in altitude from start to finish giving runners a chance to get their fastest mile time, or have an enjoyable easy run through the town. You should wear a kilt or tartan type skirt as a minimum, but the more the better!
Gamesmakers will be on route to help you to the correct way.
Prizes
The following prizes will be provided:
Mens Race 1st £25.00 2nd £15.00 3rd £10.00
Womans Race £25.00 £15.00 £10.00
Best Junior
(12 - 15) £15.00 £10.00 £5.00

Best Junior £15.00 £10.00 £5.00
(8 - 11)
Note: In the event of an athlete being eligible for a place in one or more categories only one prize (highest value) will be awarded.
Your kilt race entry also provides entry for the day to the Games, including the Glenturret Music Tent where you can listen to award winning Scottish musicians.