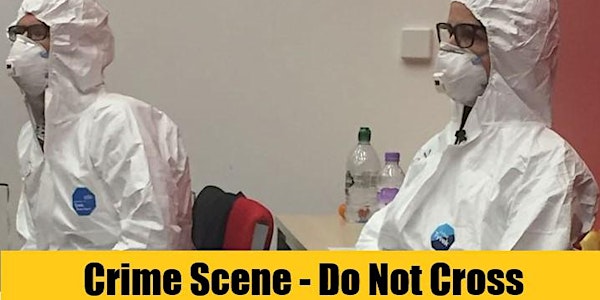 #Crime Live -Become a detective for the night and work with our forensic ex...
Location
University of Manchester
University Place, Theatre B
Oxford Road
Manchester
United Kingdom
Description
Special Offer - Countdown to Event Tickets!
Become a crime scene investigator for the night...
For all real life crime fans and forensic science enthusiasts comes an exclusive event which reveals the wonders of forensic science in crime scene detection.
Join eminent forensic scientists Tracy Alexander and Jo Millington as they investigate a blood-spattered re-creation of a crime scene and endeavour to solve a violent murder. Clad in their white SOCO suits, Tracy and Jo will guide you through a forensic investigation as they find fingerprints, scrutinise spatter and distinguish DNA.
Brought to you by Inside Justice, a UK charity dedicated to investigating alleged miscarriages of justice, the event draws on the experience of their extensive network of experts who play an essential role in reviewing crucial case evidence. Revealing the astonishing capabilities of forensic science, whilst also exposing the limitations and dangers in tunnel-vision police investigations and contaminated evidence, this is an event not to be missed.
Founder of Inside Justice and Producer of the TV series Rough Justice, Louise Shorter, tells us: " This is a rare opportunity to meet and interact with industry-leading experts. Tracy Alexander, Director of Forensic Services at City of London Police, and Jo Millington, Senior Blood Pattern Analysis expert, have a combined experience of over 45 years in the field and are internationally recognised. This really is a once in a lifetime opportunity to work with the experts on a murder investigation."
Coming to the University of Manchester on Friday 3rd November 2017 from 19.00-22.00. Tickets start at just £10 (limited availability). For tickets, and the opportunity to work with the experts on a murder investigation.
Avoid disappointment, buy your tickets today ! They are selling fast !
Buy your personalised 'Fingerprint Keyrings' and 'Crime Scene wrist bands on the day.
First 300 tickets at £16.50 available to buy now, until 14th October 2017.