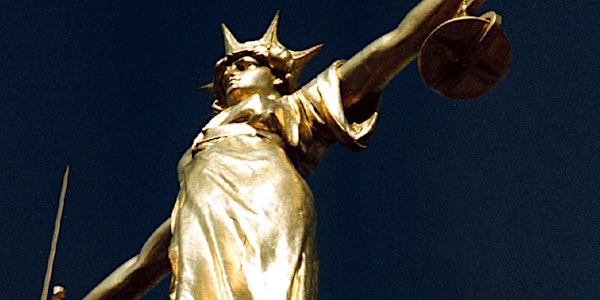 Crime & Punishment Webinar - An Insight into England's Justice System
Refund policy
Contact the organiser to request a refund.
Eventbrite's fee is nonrefundable.
Three top speakers - a former Chief Constable on why drugs should be legalised, a criminal barrister and a former Oxford Don.
About this event
We are delighted to announce that on the 3rd of December will be hosting our Online Crime & Punishment Seminar
We have three top speakers (details below) who will each give a fascinating talk with a Q&A at the end of each talk
This event will give you an exclusive insight into the English legal system from three different perspectives. It will open your eyes into how the law works on a day to day basis from an insider's point of view.
Make sure to book your tickets ASAP!!  Please click here to purchase your ticket
For further information email: info@oldbaileyinsight.co.uk or call 07866690618 
Speakers:
Harry Potter
Harry Potter is a criminal defence barrister , a former fellow of Selwyn College Cambridge, who insists his famous name has been a distinct advantage. He has represented clients in all areas of crime, including court martials. He is a published author of several books on legal and Scottish history and and his latest book on the history of prisons was recently published. He has worked for the BBC, presenting a TV series on our legal system and a documentary on capital punishment. He is also a qualified Church of England priest and for eight years was a prison chaplain attending many lifer review hearings. He believes that too many people are jailed and for too long. He regularly lectures on the death penalty, criminal justice and prisons.
Tom Lloyd - former Chief Constsble of Cambridgeshire
Tom Lloyd has had a long career working throughout the police force on many high profile cases and has a wealth of experience and some great insights and controversial opinions on drug laws that make for a fascinating talk. Mr. Lloyd controversially has called for the legalising of drugs. He has said he now regrets investigating and arresting drug users during his career as a policeman in London and Cambridge. "When you think about arresting somebody who is in possession of drugs, are you really catching a criminal?" he asked. "When it came to drug law enforcement I think I caused more harm than good." He is chairman of Whistleblowers UK. He said: We have a simple, if ambitious, vision for the future of this country which is an environment where whistleblowers feel confident that they can expose wrongdoing without fear of personal loss or detriment."
Peter Collett
Peter Collett is a psychologist and a former Oxford don. For many years he was a member of staff at the Department of Experimental Psychology at Oxford University, where he taught and did research on a range of topics, including body language, culture, management style and television audiences. Peter has written a number of books and presented several programs on television will be giving his unique take on the criminal justice system and the part psychology plays in it. Peter is widely acknowledged to be a world expert on communication. The Guardian called him a "body language guru" and the Mail on Sunday described him as "a grand master of the secret code of fleeting gestures, signs and expressions that give us all away." Reviewing one of Peter's books, Sir Peter Ustinov wrote that he "displays razor-sharp observation ... There can hardly be a more astute and mischievous handbook than Peter Collett's."
For further information please get in contact anytime: email: info@oldbaileyinsight.co.uk or call 07866690618