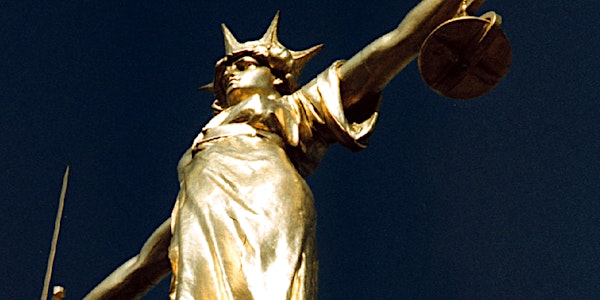 Crime & Punishment Webinar - An Insight into England's Justice System
Refund policy
Contact the organiser to request a refund.
Eventbrite's fee is nonrefundable.
We have three top speakers (full bios below), who will each give a fascinating talk with a Q&A at the end of each talk.
About this event
We are delighted to announce that on May 27 we will be again hosting our Crime & Punishment Seminar. We have three expert speakers, who will all be tackling the fascinating subject of forensics and CSI. David Tadd, the former head of New Scotland Yard's forensics unit, who led over 950 officers. Dr Hilary Hamnett, an expert in forensic toxicology, who has presented at international conferences and is a senior lecturer. Barrister, Harry Potter, who will be using his extensive courtroom experience to demonstrate the importance of forensics in the criminal justice system. Click here to purchase your tickets for this intriguing insight into crime detection and a chance to pose your questions to expert practitioners, who are top of their field..
Harry Potter
Harry Potter is a criminal defence barrister , a former fellow of Selwyn College Cambridge, who insists his famous name has been a distinct advantage. He has represented clients in all areas of crime, including court martials. He is a published author of several books on legal and Scottish history. His latest book tackles the history of prisons.. He has worked for the BBC presenting a TV series on our legal system and a documentary on capital punishment. He is also a qualified Church of England priest and for eight years was a prison chaplain attending many lifer review hearings. He believes that too many people are jailed and for too long. He regularly lectures on the death penalty, criminal justice and prisons.
David Tadd
David Tadd is one of the top forensic experts in the country. He was the forensics advisor to Lord Stevens inquiry into the death of Diana Princess of Wales. He served for 40 years in the Metropolitan Police and was head of forensic investigations and operations at New Scotland Yard leading 950 officers. He helped bring terrorists and murderers to justice and his reputation led him to being used by law enforcement agencies abroad. He was also seconded to Her Majesty's Inspectorate of Constabularies to act as the forensic advisor for thematic inspection into homicides in Northern Ireland. His knowledge and standing in the field of forensics is second to none
Dr Hilary Hamnett
Dr Hilary Hamnett is a senior forensic scientist, who obtained a Master of Chemistry and Doctor of Philosophy from the University of Oxford, and a Master of Science with Distinction in Forensic Science from the University of Strathclyde, UK. She will deliver a talk entitled Death, Drugs and Detection .She has over eight years of experience reporting forensic toxicology results in the UK and New Zealand, and is currently Senior Lecturer in Forensic Science at the University of Lincoln, UK. She has published papers and book chapters, and presented at international conferences on the analysis of drugs in biological specimens, driving whilst impaired by drugs and cognitive bias in forensic toxicology. She is a member of the UK government Advisory Council on the Misuse of Drugs. She will reveal how forensic scientists prepare their cases for court, the detection processes that are used to gather evidence in criminal cases such as drug-facilitated sexual assault and murder, as well as Coroners' inquests using case studies to bring to life this fascinating subject.