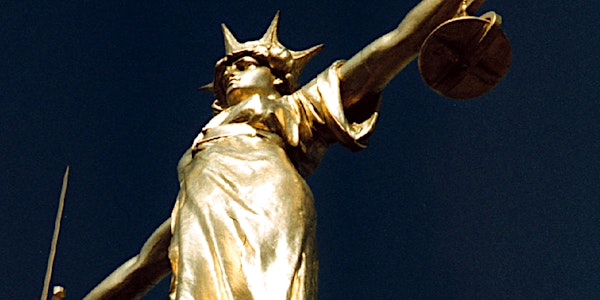 Crime & Punishment Webinar - An Insight into England's Justice System
Refund policy
Contact the organiser to request a refund.
Eventbrite's fee is nonrefundable.
We have three top speakers (full bios below), who will each give a fascinating talk with a Q&A at the end of each talk.
About this event
We are delighted to announce that on October 5, we will be again hosting our Crime & Punishment Webinar. We have three expert speakers, who will all be giving their unique insights into our justice system, the good and the bad. Barrister Harry Potter on the challenges facing our criminal justice system, Tom Lloyd, the former Chief Constable of Cambridgeshire, who believes the way we tackle drugs in this country should be completely reformed and Ian Puddick, a businessman, who was arrested by the anti-terrorist squad following a corrupt police operation when he uncovered that his wife was having an affair with a well connected City executive with police contacts.
Harry Potter
Harry Potter is a criminal defence barrister , a former fellow of Selwyn College Cambridge, who insists his famous name has been a distinct advantage. He has represented clients in all areas of crime, including court martials. He is a published author of several books on legal and Scottish history. His latest book tackles the history of prisons.. He has worked for the BBC presenting a TV series on our legal system and a documentary on capital punishment. He is also a qualified Church of England priest and for eight years was a prison chaplain attending many lifer review hearings. He believes that too many people are jailed and for too long. He regularly lectures on the death penalty, criminal justice and prisons.
Tom Lloyd
Tom Lloyd has had a long career working throughout the police force on many high profile cases and has a wealth of experience and some great insights and controversial opinions on drug laws that make for a fascinating talk. Mr. Lloyd controversially has called for the legalising of drugs. He has said he now regrets investigating and arresting drug users during his career as a policeman in London and Cambridge. "When you think about arresting somebody who is in possession of drugs, are you really catching a criminal?" he asked. "When it came to law enforcement I think I caused more harm than good." He is chairman of Whistleblowers UK. He said: We have a simple, if ambitious, vision for the future of this country which is an environment where whistleblowers feel confident that they can expose wrongdoing without fear of personal loss or detriment."
Ian Puddick
Ian Puddick is a businessman, who found himself at the centre of a multi-million pound police operation, after his wife had an affair with her well-connected boss. Mr. Puddick contacted the senior executive to express his displeasure and his life changed forever. He ended up being the target of a global investigations agency, who had contacts within the City of London police. Attempts were made to frame him as a drug dealer, lock him away and he ended being arrested by the anti-terrorist squad. His is an intriguing tale of how big business are claimed to have manipulated the law because they saw him as a trouble maker, who could damage the company's reputation. Ian now campaigns for police being held to account for their actions and highlights corruption within the force.