Event Information
Location
New Glasgow Society East
279 - 281 High St
Scotland
Glasgow
G4 0QS
United Kingdom
The Anthropocene Architecture School's Crisis Studio returns to Glasgow to practically address knowledge gaps in architectural education.
About this event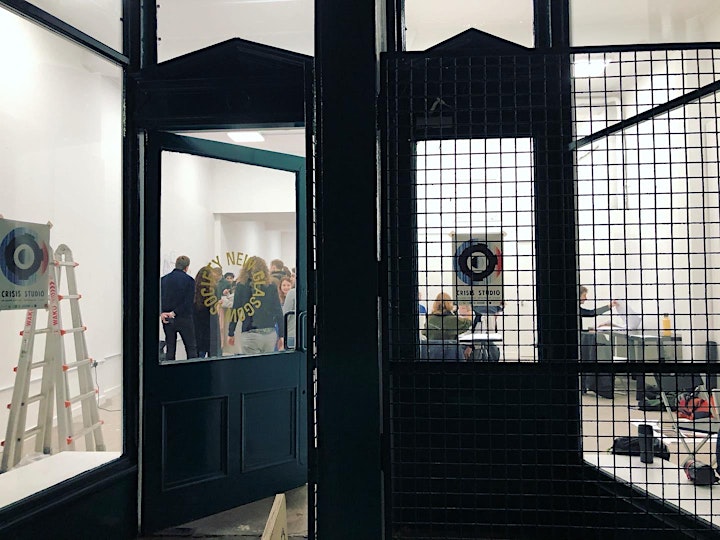 After kicking off positively and proactively in November, the Crisis Studio returns to Glasgow once more to create a momentary studio space to support architecture students in refining their sustainable design skills during the ongoing Climate Emergency.
This is a space for students to bring ongoing design studio projects and be supported in embedding sustainability into them by our multidisciplinary tutor team, and to learn from one another's approaches whilst seeing work from outwith their own school and year group.
Format
The evening shall be separated into 3 clusters of three 15-minute one-to-one tutorials or the possibility of one 45-minute one-to-three seminar, followed by a 10-minute break for the tutor team: at the beginning of each cluster, the tutors shall introduce themselves and what they do; students with a continuing project from the previous semester or solid idea of what they would like to learn can then pick a befitting tutor; and from there we shall let things progress organically and move thing along in 15-minute slots.
Introductions for the first cluster shall begin at 6.10, so work should be on the walls for 6.00, and so on.
As this is the start of a new semester for students it is not expected for you to bring a fully-worked out project: there is no better place to embed sustainability than at the very beginning of a design so students at all stages of a project are encouraged to attend.
Please fix work to the walls as quickly as possible at the start of each break to optimise the time for tutorials, and take your work down at the end of your cluster to allow the next students to use the space as you did.
Please also read the short bio of each tutor beforehand to help you decide what you intend to learn and remain flexible and open on the evening.
We would kindly ask that attendees only book a single slow to allow as many students as possible to be supported - remaining to see other students work and observe tutorials can continue as long as numbers do not get in the way of things running.
Guest Tutors (so far)
Sam Foster: architect with expertise in energy efficiency, non-toxic materials & occupant health
Lisa Pasquale: post-occupancy evaluator and retrofit specialist, Director of Six Cylinder Limited and graduate of the Architectural Association's Sustainable Environmental Design programme.
Janice Foster: chartered engineer, certified Passivhaus designer and researcher at the Mackintosh Environmental Architecture Research Unit (MEARU).
Paul Farren: architect and director at Assist Design, currently undertaking a doctorate at the University of Strathclyde with research focusing on 'Optimising the Conflict between Energy Efficiency and Indoor Air Quality'
Paul Hawkes: architect with Stallan-Brand
Barbara Lantschner: certified Passivhaus consultant, building performance specialist and leader of Hab-Lab projects at John Gilbert Architects.
Sion Pierce: technical designer at John Gilbert Architects with a wealth of experience in environmental design and a graduate of the Centre for Alternative Technology (CAT).
Shabnam Komai-koma: interdisciplinary architectural and urban designer.
Lindsay Adams: mechanical Engineer specialising in building physics and sustainable design working for Atkins in Glasgow.
Sandy Halliday: author, engineer, principle of Gaia Research and writer of the RIAS Sustainability Accreditation
Rupert Daly: architect and certified Passivhaus Designer at Collective Architecture.
Tony Zanieri: architectural technologist and certified Passivhaus Designer at Collective Architecture.
Kirsty Cassels: ecological designer, co-founder of Building Together CIC and graduate of the Centre for Alternative Technology
Kathy Li: year director of MSA Stage 1 at the Mackintosh School of Architecture and co-founder of Missing in Architecture.
Rachel Howlet: landscape architect based in Glasgow, working with CSGNT on 10,000 Raingardens for Scotland.
Afterwards
Every Crisis Studio is a learning resource and tool, so there shall be a follow up survey to gather feedback from both attendees and tutors to feed into ongoing research to be passed onto the RIAS and to support developments in traditional schools of architecture in the face of the Climate Crisis.
Acknowledgements
This event has been made free thanks to kind sponsorship by Assist Design, and we owe the New Glasgow Society a sincere thanks for the use of the space.
If you would like to support the ongoing, and future, work of the Anthropocene Architecture School, you can do so here.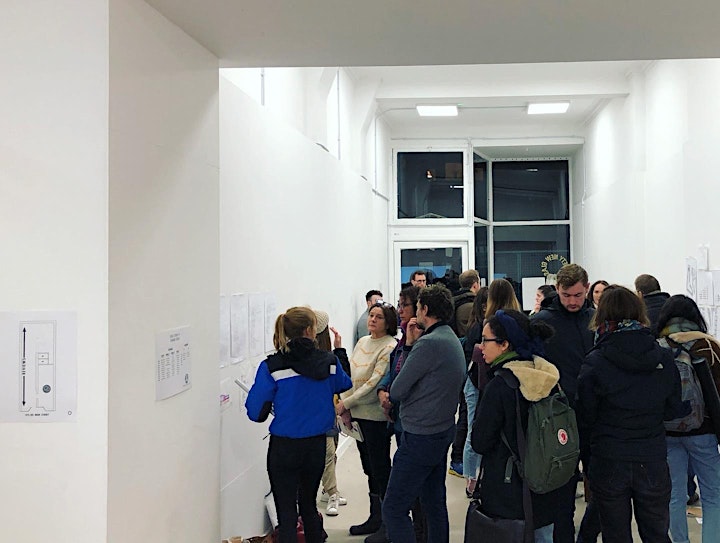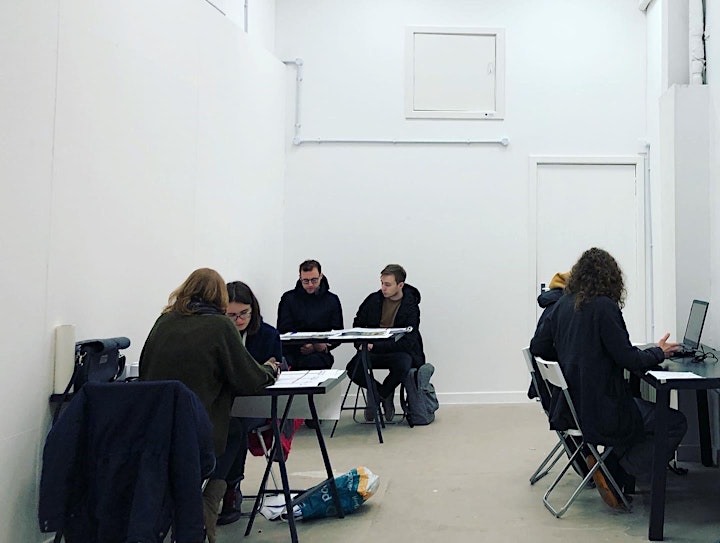 Date and time
Location
New Glasgow Society East
279 - 281 High St
Scotland
Glasgow
G4 0QS
United Kingdom