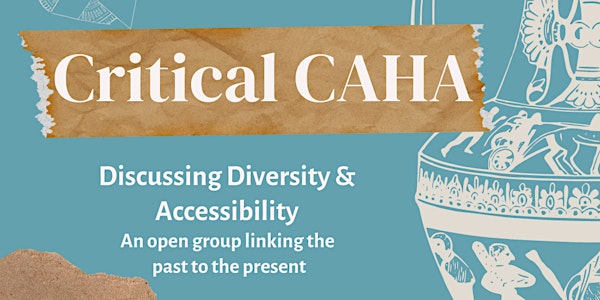 Critical CAHA 2022: Repatriation of Archaeological Materials
Repatriation of Archaeological Materials: Elgin Marbles, the Pitt Rivers Museum and the University's Collections with Ellen and John
About this event
Welcome to our second event of Critical CAHA! This week, our hosts for the session- Ellen (she/her) and John (he/him) - will lead our second discussion session. We will be discussing 'Repatriation of Archaeological Materials' based off our article of the week:
https://www.museumsassociation.org/museums-journal/features/2020/11/a-new-approach-to-repatriation/
The bullet points for the discussion:
Is what the Pitt Rivers Museums is doing with Maasai (pronounces Muh-sai) remains good/appropriate?
What about the rest of the museum?
Which approach is better – The Pitt River's Museum or Manchester Museums or both or neither?
Tickets will be on sale until 24 hours before the seminar - at which point an email with the zoom link will be provided.