Critically thinking about Race, Religion and Belief/Non Belief
Description
Schedule
Arrival:
12:00pm — Refreshments & Multicultural food.
Followed by our presenters at 1:00pm.
Event Chair
Julie Lloyd, Director, People and Organisational Development, LJMU
Speakers & Performer:
Zia Chaudhry MBE – Barrister, Author
Shaima Hassan – PHD Student
Emy Onuora – Author
Samira Shehu – President of LJMU Afro Caribbean Students Society
Ishi Khan Jackson – BAME stand-up comedian
Question Time
Presenter: Ngunan Adamu – Journalist & Entrepreneur at the BBC
---
Biographies of Speakers:
Zia Chaudhry MBE is a British born Muslim whose parents originated from Pakistan. Having grown up in Liverpool, he went on to establish his legal career there as a barrister specialising in criminal law after he was called to the Bar in 1991.
Outside of his legal practice, Zia has been actively involved in interfaith work for almost twenty years, with a particular emphasis on dispelling misunderstanding about Islam and Muslims.
In 2005 he became the first Muslim Chair of the Merseyside Council of Faiths. He is a trustee of Gladstone's Library, a legacy of former Prime Minister William Gladstone, having earlier been involved in the establishing of the House of Wisdom which contains the library's Islamic collection. Zia has also increased his media work and has appeared on BBC Breakfast to review the newspapers.
More recently Zia's first book, Just Your Average Muslim, was published. This timely story of his personal journey growing up as a Muslim in the United Kingdom was originally intended to serve as a guide for his own children but quickly developed to address wider issues concerning Islam and Muslims.
In Her Majesty's Birthday Honours List of 2015 Zia was awarded an MBE for services to interfaith relations in Merseyside.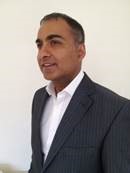 ---
Shaima Hassan is a British Muslim with Middle Eastern Heritage, raised in Liverpool. Currently completing a PhD, entitled "Exploring Muslim Women's Transition to Motherhood within the NHS", focusing on Muslim women's perceived needs during their maternity journey and involving an exploration into the factors influencing their health seeking decisions when engaging with maternity services in the UK.
Shaima's main research interests include factors influencing people's health behaviour, experience and health outcomes. Prior to her PhD, she completed an MSc in Public Health at Liverpool John Moores University, exploring the perceived influence of Islam on health-related beliefs and practices amongst Muslim university students in Liverpool. Outside of academia, she have been actively involved with the local Muslim community, focusing on the female youth empowerment, building their confidence in embracing their Muslim identity within a Western society.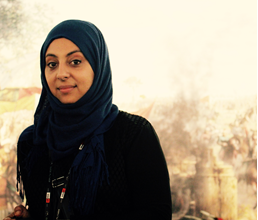 ---
Emy Onuora is a writer and educationalist and is the brother of former professional footballer Iffy Onuora and Olympic medallist Anyika Onuora. After working as a Careers Adviser, Emy worked in widening participation at Sheffield Hallam University, Edge Hill University and at the University of Liverpool.
In 2015, his book 'Pitch Black: The Story of Black British Footballers' was published, and charted the rise and experiences of black footballers in the UK and included interviews with over 20 former footballers including John Barnes, Viv Anderson and Cyrille Regis. Emy achieved a MA in Ethnic Studies and Race Relations from the University of Liverpool. He is currently researching barriers to BAME leadership in elite sports.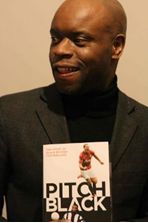 ---
Samira Shehu is an International student from Nigeria, in her 3rd year studying biomedical science at LJMU. Samira is the current president of the African-Caribbean society (LJMU ACS), and the former vice-president of the Islamic society (LJMU ISoc). She was born and raised in Abuja, Nigeria. After leaving secondary school at 16, Samira went to Dublin International Foundation College in Ireland, for a foundation year in health science, after which she moved to Liverpool to study at LJMU.
Samira is an avid reader and book collector, who loves cooking almost as much as she enjoys eating. Samira is always interested in trying out new things like food and experiences. She recently climbed mount Snowdon as part of the Islamic society to raise money for orphans in Gaza in 2015, and Scaffel Pike in 2016 to raise money for orphans in Mali. Samira quotes "If I am not a scientist, I would be a travelling dancer and food enthusiast spreading love and peace".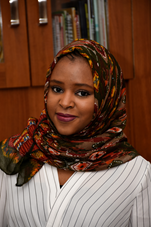 ---
Ishi is a happy stand up comedian, laughter therapy workshop facilitator and tickling jester. Her latest show, "Ishi Khan-Jackson: I'mMigrant!" tackles migration, identity & belonging. Zambianborn,with Indian roots, Ishi calls Britain home. Does that make her Brizambdian?
This is Ishi's second stand up show. Her first, "I am Happy!" was nominated for Funny Women's best show award at Edinburgh Fringe Festival in 2013. The renowned Three Weeks reviewed here as an "engaging raconteur" and Female Arts awarded her a four star review. I am Happy was self produced. It toured over 7 cities.
Ishi is a qualified Mechanical Engineer, turned comedian. She started off by running a comedy night in 2008, where she was the resident compere. In reality Ishi has been making people laugh since she was born. She came out crying & they all laughed!
Ishi has been honoured to support acts such as Signatures (Britain's Got Talent), Sarah Millican; Mock the Week's Dara O'Brian; John Hegley; Peep show's Isy Suttie; Paul Foot, Patrick Monahan, Suzy Bennett, Shazia Mirza, Brian Damage & Krystal & Gary Delaney.
She is delighted to be part of to be part of the conference on critically thinking about race, religion and belief/ non-belief. Discussion like these are extremely important to begin understanding and planning strategies to move forward together.
As well as comedy, Ishi loves traveling, climbing trees and singing to the moon.
She speaks English, Punjabi and fluent Cat. She loves empowering, distressing and team building through unique bespoke laughter therapy workshops.
She loves to connect. So go ahead and make her day by
1. Stopping by her website www.2funny.org.uk
2. Adding her as a friend on Facebook
3. Connecting with her on twitter
@ishi2funny / Linkedin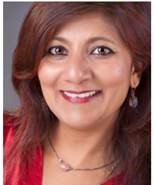 ---
Ngunan Adamu is a trained Journalist and entrepreneur, working for varying departments within BBC. Ngunan has been at the BBC for 10 almost 11 beautiful years working on inspirational projects and covering inspirational stories for Upfront, which is BBC Radio Merseyside's African Caribbean show.
Ngunan has always had a passion for working with disengaged and disadvantage women and young people, using media especially radio to empower and educate the masses.
As a Nigerian scouser, Ngunan's love for people and humanity came from her parents. Her father, a doctor working for the British Council, UN and WHO she saw the passion that he put into his work. Working on the HIV/AIDS educating the African community on the stigma surrounding the virus and how to live a fulfilled life after diagnosis. However it was his work with the mental health community internationally that spurred Ngunan to want to work with communities but also use journalism to highlight the issues facing them.
Ngunan's mother a strong woman raising three children in the UK on her own, demonstrated the power of giving, kindness and acceptance. Ngunan's home was a half-way house for those suffering from mental health and refugees/asylum seekers. Giving Ngunan the skills needed to be accepting of others.
As a graduate trainee journalist Ngunan's first job was as a health report for Voice newspaper, which was a local newspaper based in Toxteth, Liverpool; writing stories that affected people's health. This experience gave Ngunan access to the growing diverse community of Liverpool and the different organisations that tackled health and integration.
Because of her passion for disengaged and disadvantage communities, Ngunan's reputation grew amongst her BBC colleagues as the 'Outreach girl' giving her access to brilliant projects such as BBC News School Report, BBC Radio 1Xtra UTakeover, BBC Hackney Academy, BBC Step Up and Connecting Classrooms with the British Council but also covering stories such as Stop and Search, Gun and Gang Violence, teenage mothers etc.…Ngunan's most special moment was interviewing Rev Jesse Jackson.
Ngunan is currently the producer and presenter of Upfront which is a Black Magazine show at BBC Radio Merseyside focusing on news, current affairs, technology and music that is of interest to the Merseyside Black community.
After 10 beautiful years with the BBC Ngunan is on her way to radio heaven having set up her on female online radio station and academy working with women over the age of 19, using media to increase confidence and empower women who have been unemployed, seeking refuge and asylum and have suffered different forms of abuse.
Ngunan's hobbies are reading books by foreign authors, keeping up to date with international news and current affairs, all things technology, going to the theatre sometimes twice a week and being the best mum ever to a beautifully intelligent five year old boy.
iWoman academy launched September 2016 in partnership with FACT theatre.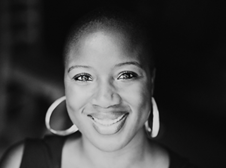 ---


Further infomation
As places are limited, please do register your interest by emailing HREvents@livjm.ac.uk and for more information, please contact Laura Pieroni via email at l.pieroni@ljmu.ac.uk
This event is organised as part of LJMU's celebration of Black History Month.