A relaxing morning learning the art of Crochet. Create your beautiful and useful basket, perfect to adorn your home.
About this event
Crochet Basket Workshop
Join us and crochet your own useful basket all in the beautiful surroundings of Nottinghamshire's finest vineyards – Hanwell Wine Estate. Your workshop is located in our 100sqm craft barn or if the weather allows outside on the estate, where our exceptionally talented tutor Sally Richards will be ready to take you through the making process. She will introduce you to the tools and techniques of crocheting, suitable for complete beginners. By the end of your session, you will have accomplished a beautiful handmade Crochet Basket to display on your table.
What you will learn – Magic loop start for crochet in the round, double crochet stitch, how to increase to the required size, how to create handles, and how to finish off, not to mention how to decide which hook, how to use your hook, and how to read a pattern. This technique is the same as that used to create amigurumi pieces, so if you've ever wanted to make figures or other stuffed 3D items, then this is a really good starting point.
What is included – All tools, materials, refreshments, and a written copy of the pattern are included.
This workshop is perfect for absolute beginners or people who want a new project.
Outline of your session
Welcome with refreshments and meet tutor Sally
Introduction to the tools, showing of the techniques and start practicing.
When you are happy with it you are ready to start your basket
Refreshments will be served
Depending on how quickly you work you should complete your bowl in the session.
Please note Depending on the government restrictions at the time the workshop is due to take place, it should be able to go ahead outside and weather permitting if the area is in tier 3. We are a COVID-19 secure venue and continually update our procedures in line with government guidance.
How we are managing COVID 19 –Your safety is important to us and we adhere to government guidelines, to read our policy – click here
Sally Crochet
About your Tutor Sally Richards
Sally learned to crochet at around 11 years old, starting with basic granny treble groups. Having then spent 30 years in the textile industry working with fabrics she discovered there was much more to crochet than making blankets. It wasn't until she started her own business that she began to explore its full uses and potential. She mastered a variety of stitch patterns and has completed many products over a number of years.
"I'm still a great lover of crochet blankets but try to find unusual eye-catching stitch patterns and colour combinations to work with, making my work interesting and challenging. My intention when teaching crochet is to pass on a skill that can be utilised throughout life; it offers time to relax, entertain, and even to help heal and comfort, as, in common with many handmade crafts, crocheting is a very good 'mindful' activity'.
To ensure the quality of your personal experience, group size will be limited to 6
(Please note: a minimum number of 4 bookings is required in order for the session to go ahead)
For more information about this event or other Rural Antics workshops, contact us at Hanwell Wine Estate events@ruralantics.co.uk or 01949 81393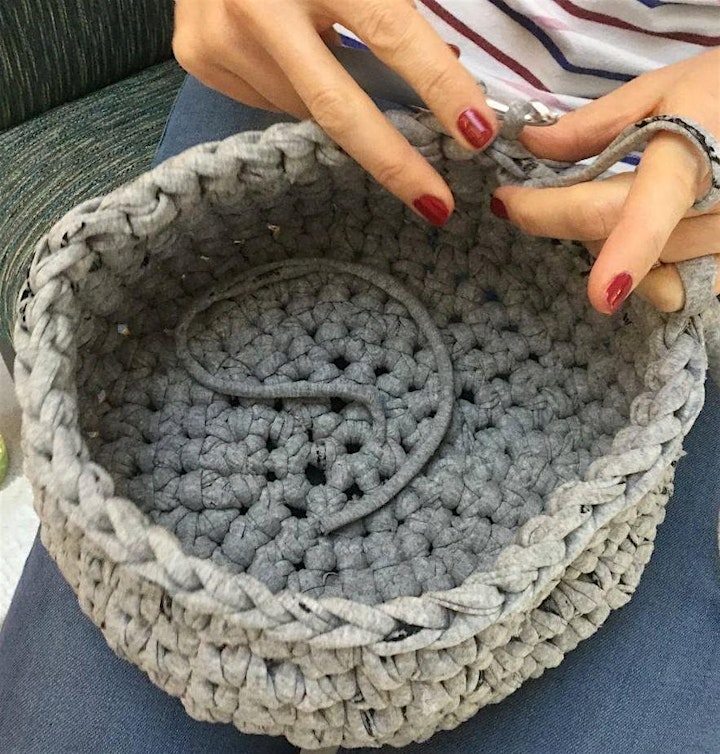 Organiser of Crochet Basket Workshop
Here at Hanwell Wine Estate, we love hosting Rural Antics workshops!
They enable us to open up the wonderful countryside setting of our vineyard to you, giving us all the opportunity to get closer to nature.
Hand-making great wine is a real craft and Rural Antics provides a space for us to involve interested people in our wine-making, alongside other artisan past times, such as chair weaving, foraging and painting.
Carpe diem – seize the day!