Cross Innovation: Final Conference and Blender Workshop
Description
We are delighted to invite you to the Cross Innovation Final Conference and Blender Workshop on Thursday 16th and Friday 17th October 2014.
Join us for two days of stimulating discussion, debate and hands-on activities, showing how the creative industries collaborate with other sectors to generate innovations.
Day 1: Final Conference, Birmingham City University, Parkside Campus, Birmingham B4 7XG, Thursday 16th October 2014, 12 noon - 4pm
This is your chance to share in the experiences of major European cities, including Berlin, Amsterdam and Rome.
Featuring presentations and panel discussions on co-creation, the conference will bring together leading thinkers from across the continent, exploring policy, technology and design. With topics ranging from creative collaboration to financial models supporting new thinking, the event will appeal to creative thinkers, policy makers and those interested in the future of cities.
Confirmed speakers include:
Mikhal Hallstrup, Chief Visionary Officer & Founder, Designit (Copenhagen)
Thierry Baujard, Media Deals/Peaceful Fish (Berlin)
Dr Bastian Lange, Multiplicities (Berlin)
Lucia Seel, Creative Region Company (Linz)
(An evening meal will be provided for all attending Day 1 - please register for further information)
Day 2: Interactive Blender Workshop, The Bond, Birmingham B5 5SE, Friday 17th October 2014, 9:30am - 3pm
This workshop is your opportunity to build on the activities of the Cross Innovation project, in an interactive session focusing on co-creation. You'll have the chance to network with European partners and develop your own cross innovation ideas, as well as learning about some of the challenges facing urban development. The event is open to all, with the emphasis on establishing a diverse team of collaborators, so we welcome people from any background who feel they have something to contribute.
Please register to join us for what promises to be two action-packed days of new insight, ideation and sharing!
------------------
Cross Innovation is a project supported by INTERREG IVC and the European Regional Development Fund.
www.cross-innovation.eu
.
Spread the word!
Follow us on twitter: @xinnovate // Join the conversation, use the hashtag: #xinnovate14.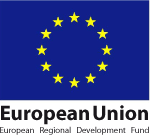 Organiser of Cross Innovation: Final Conference and Blender Workshop
Birmingham City University's Transforming the Region team, plays a key role in developing the creative economy, through working as a catalyst to bring new ideas to the marketplace. Our approach is centred on engaging with regional businesses and organisations to encourage cross-sector partnerships; stimulate collaborative projects; promote collective strengths; and embed enterprise into the curriculum.