Sales Have Ended
Registrations are closed
This event is being recorded and will be available to watch on our CURE pages: https://www.essex.ac.uk/event-series/cure
Event Information
Location
STEM Building 3.1
University of Essex
Wivenhoe Park
Colchester
CO4 3SQ
United Kingdom
Sales Have Ended
Registrations are closed
This event is being recorded and will be available to watch on our CURE pages: https://www.essex.ac.uk/event-series/cure
The aim of this event is to bring researchers from across our three faculties together around the topic of Childhood and Ageing .
About this event
Childhood and Ageing 
Tuesday 16 November 2021
4pm-6pm
STEM Event Space 3.1, Square 3, University of Essex, Colchester Campus
The aim of the CURE series is to bring researchers from across our three faculties together around a broad topic every month.
The next CURE event in this year's series will showcase some of the research and capacity building projects conducted by academics in the University in the area of Childhood and Ageing.
In the CURE event, academics from all Faculties will cover research undertaken in children and youth, and research on ageing. Current research on childhood covers a wide area of developmental processes such as how infants and children learn and develop (Baby Lab), the development of children's social and emotional wellbeing in society, group processes in children's relationships, determinants of health and height of children and adults in the UK, and psychosocial childhood and parenting. Academics from Arts and Humanities use Shakespeare's Measure for Measure and physical theatre techniques to facilitate conversations about consent and rape culture in young people, and documentary filmmaking in young people. Law research focuses on family matters affecting children such as domestic adoption and private law disputes including the issue of parental alienation, and on youth crime and justice.
There is a broad remit of healthy ageing research at the University. Research ranges from identifying the molecular basis of cellular ageing, the effects of nutrition on biome physiology and subsequent effects on human healthy ageing, to looking at menopause at workplace and the need and development of digital interventions in women's health. Work on computational neuroscience focuses on understanding mechanisms of the brain pertaining to brain diseases, ageing and mental states and other researchers employ Bayesian methodology in mortality forecasting in the presence of overdispension. Academics from Social Sciences focus, amongst other areas, on Tempo in Life, and ageing society and third age entrepreneurship.
The speakers will make 3 minute presentations on their research connected with the topic of Childhood and Ageing followed by networking.
Faculty of Science of Health
Dr Claire Delle Luche, Department of Language and Linguistics
Dr Junhua Li, School of Computer Science and Electronic Engineering (CSEE)
Dr Jackie Wong Siaw Tze, Department of Mathematical Sciences
Dr Camille Cronin, School of Health and Social Care
Faculty of Arts and Humanities
Dr Nic Blower, Department of Literature, Film, and Theatre Studies (LiFTS)
Dr Nora Williams, Department of Literature, Film, and Theatre Studies (LiFTS)
Dr Samantha Davey, School of Law
Professor David O'Mahony, School of Law
Faculty of Social Sciences
Dr Norman Gabriel, Department of Psychosocial and Psychoanalytic Studies
Dr Jun Li, EBS - Strategy, Operations and Entrepreneurship (SOE)
Dr Boroka Bo, Department of Sociology
Dr Shaul Bar Haim, Department of Sociology
Professor Tim Hatton, Department of Economics
Do join us in person or via zoom and contribute to this initiative aimed at enabling researchers to come together to share ideas and develop new research collaborations.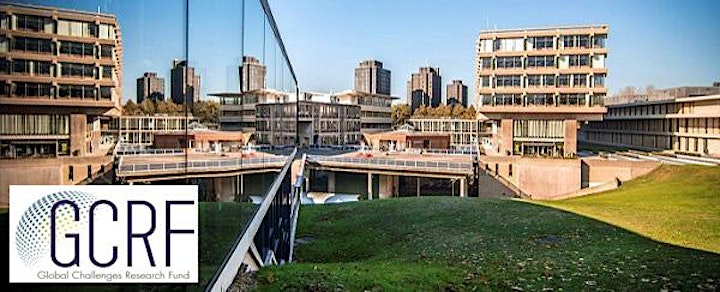 Keeping safe on campus
In line with Government and Public Health England guidance on the COVID-19 pandemic, the University has introduced procedures and guidance to ensure the health, safety and wellbeing of our community on campus.
The University Health and Safety procedures set out a framework that is committed to:
providing a safe and healthy University
ensuring our community take a proactive approach to health, safety and wellbeing
to embed health and safety as a core value in everything we do
Date and time
Location
STEM Building 3.1
University of Essex
Wivenhoe Park
Colchester
CO4 3SQ
United Kingdom