Crossing the Liminal Private View
About this event
We are pleased to announce the opening of Crossing the Liminal, curated by Lucy Pickford.
A salon style exhibition, Crossing the Liminal explores the everyday connections of people, place and space. "Now more than ever the connections we have with the places and spaces we live in are some of the most important. Whether you're disconnected from the places you love or are discovering new places near where you live and appreciating it in a wholly new way, the outdoors has offered us an escape from the realities of life in a pandemic. As our relationship with these places evolves we find something new in them. Crossing the liminal seeks to explore these new connections, memories of old and the transition between the two." Lucy Pickford, Curator
Opening of the exhibition - 27th June 2021, 13:00 - 20:00 BST
A series of events are planned throughout the evening:
Virtual tour 15:00 - 15:30
via Instagram Live (follow the @ArtCanorg account on Instagram to join us)
Artists' panel talk 16:00 - 16:45
Curator's talk 18:00 - 19:00 Refreshments offered throughout the day.
How to join us:
Capacity for the venue is 20 guests at any one time.
For in person attendance, please book your preferred 30 minutes slot between 13:00 - 20:00 (Last booking at 19:30)).
* Covid19 protocol requires a timed slot and safety guidelines.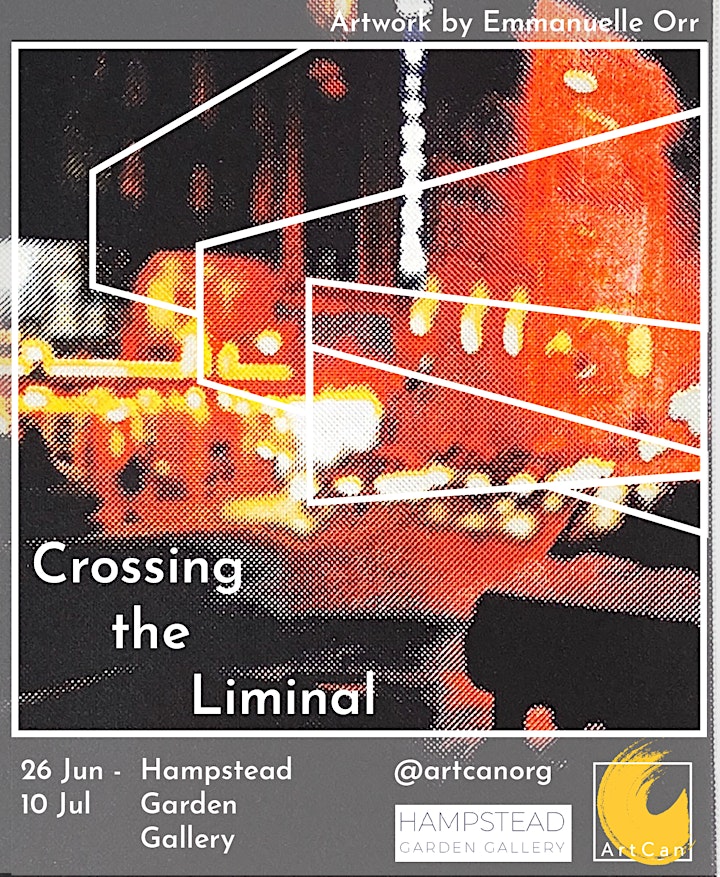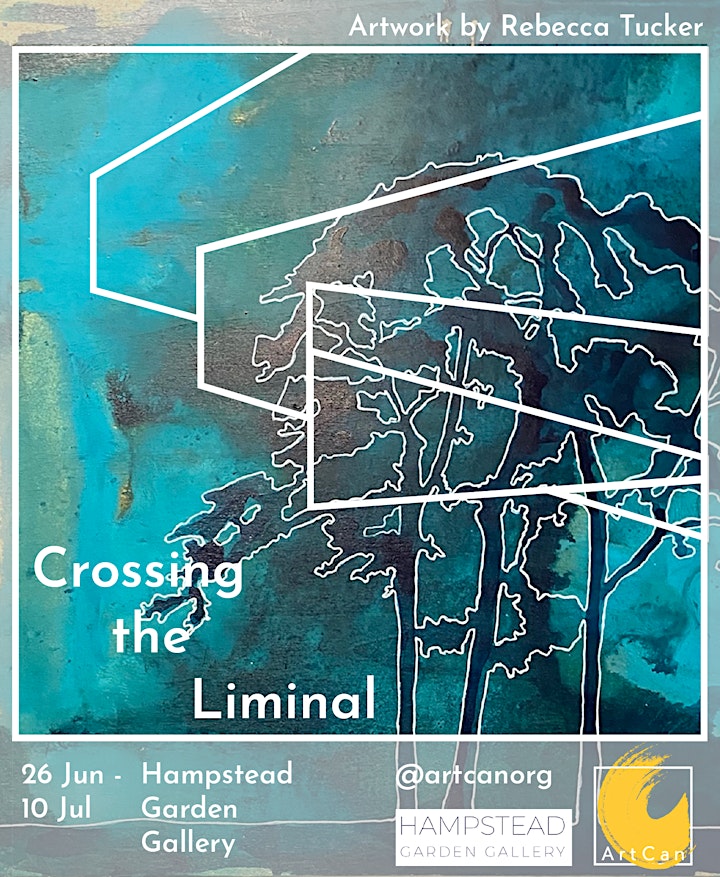 Thank you to Hampstead Garden Gallery for hosting our exhibition!
Organiser of Crossing the Liminal Private View