Artists' Conversations are a new idea from Crouch End Open Studios. It is a series of live conversations between two local artists.
About this Event
We hope to open our studios to the public later this year but until then we will have a series of events organised to let us share our love of and interest in contemporary art.We are starting with a series of Artists' Conversations.
Two artists will talk to each other about their work, their processes and what inspires them. There will be the chance to ask them questions. The free event will be held on Zoom and will last an hour.
Please join us on Thursday 15th April at 8pm, when Michael Lee and Lizzie Brown will explore and compare their work.
Michael Lee is an artist, gallerist and event photographer who has been with Crouch End Open Studios since 2016. His photography is borne from painting which is created entirely in-camera as the culmination of intuition, performance and happenstance.
Elizabeth Brown is an artist who uses photography as her primary medium, but also experiments with lens-less photography and different printing techniques. She is known in Crouch End for her collaborative projects with shoes, handbags and precious things, but since the first lockdown she has been concentrating on nature on the New River and in her local area often using her garden as a darkroom.
If you feel like donating - we are crowd funding to build funds to help bring new ways to bring our artistic contribution to the local community. Here's the JustGiving link https://www.justgiving.com/crowdfunding/ceos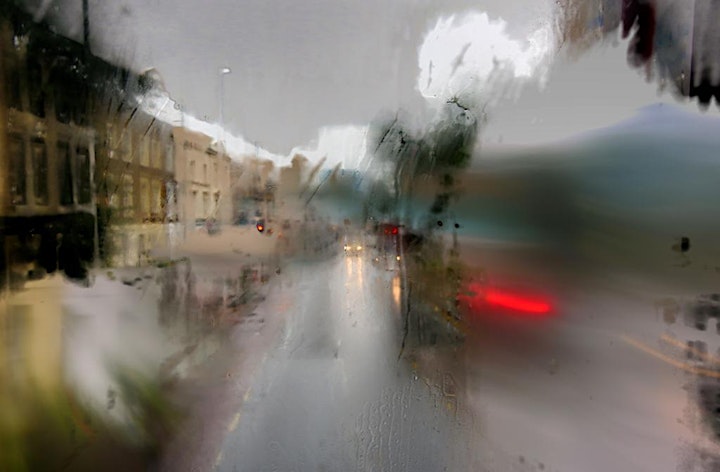 Michael Lee's London's Pouring and Lizzie Brown's Christina 1
You can explore Michael's photography at www.mplee.com
And see more of Lizzie's work at www.elizabethhaybrown.com