Description
On Monday 22 May, Libby Williams will be taking you behind the scenes of Seeking Refuge WA: WA's largest crowd fund to provide legal assistance for asylum seekers who have no financial means to apply for a protection visa, which raised an amazing $91,481 in less than 2 months, smashing their original $80,000 target on Chuffed.org. A 'must attend' for anyone thinking about launching a crowdfunding campaign.
Summary:
Before starting the campaign, Libby only had a small network of about 50 contacts and no more than 500 people on a Facebook group. Despite limited social media experience and networks, and against advise and concerns from friends and family, she set out on a journey to raise $80,000 by engaging their networks, leveraging contacts and recruiting 'Social Media Ambassadors' for her campaign.
After 6 months of preparation and quite a few coffee chats to engage their networks, she launched her campaign with a very successful launch event and continued to amaze both herself and her networks as she ended up raising over $90,000 in total for the cause.
The session
In a facilitated Q&A session, Libby will tell you all about the tactics she used to make the campaign a success. She will also shed some light on the challenges she faced and some of the amazing support she received from the community.
When:
Monday 22nd May, 17:30 - 19:30
Agenda:
17:30: Doors open + Registration
17:45: Welcome and introduction
18:00: Behind the Scenes of the 'Seeking Refuge WA' Crowdfunding Campaign (Q&A)
18:45: Networking Drinks
19:30: Close
Price:
$10 per person (includes free drink)
About the speakers: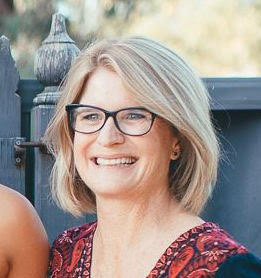 Libby Williams
Libby is a primary school teacher and a passionate advocate for human rights. A member of Amnesty International for almost 30 years, Libby has been involved in grassroots community activism as well as managing large scale community events. A recent break from teaching has allowed Libby to broaden the scope of her volunteering, which has included supporting The Humanitarian Group through fundraising.
Chuffed.org Ambassadors (volunteers):

Heiko Plange FFIA, CFRE - Senior Philanthropy Adviser
Heiko has extensive experience in managing fundraising and corporate partnership programs. He has worked with organisations spanning health, education, and community services and is currently the Senior Philanthropy Advisor at the Harry Perkins Institute of Medical Research. Heiko is a Fellow of the Fundraising Institute of Australia.
As a Chuffed.org star campaigner and our first local ambassador on the ground, Heiko is happy to share his professional experience as well as learnings from the North Perth Free-climbing Dome campaign that raised an amazing $43,000 in 30 days
Johnny Doan - Community Manager at Spacecubed
In addition to his role as Community Manager at Spacecubed and FLUX, Johnny is also a Co-Director of Paper Mountain, a Perth based, artist-run-initiative with a gallery and workspace for emerging, contemporary and experimental artists. Amongst many passions, Johnny is particularly interested in the world of social enterprises, not-for-profits, arts and culture.
Although Johnny has not yet run a crowdfunding campaing on Chuffed.org, he constantly seeks out anyone who has an interesting tale to tell, and is inspired by the creative people he is surrounded by who contribute, support and improve their communities. As a volunteer Chuffed.org Ambassador he is also helping out with the organising of Chuffed.org events in Perth.
So whether you are new to crowdfunding, interested to learn more about how to run a successful campaign on Chuffed.org, or just want to meet likeminded individuals, make sure to join us for an inspiring evening with loads of opportunities to connect with aspiring campaigners in WA who are hoping to drive positive change in their community. We look forward to seeing you there!
Can't make it?
Join our Perth Crowdfunding for Social Causes Meetup Group to stay tuned and be the first to hear about future Crowdfunding events in Perth.
Please note:
Although this event is organised by Chuffed.org, the event will be run and facilitated by our local (volunteer) ambassadors (no staff from Chuffed.org will attend the event).
If you have any specific questions about your campaign on Chuffed.org or would like to discuss your crowdfunding campaign or idea in more detail, please get in touch with info@chuffed.org or book a free 30-minute Skype mentoring session here. If you'd like to join our team of Chuffed.org Ambassadors, please contact marlies@chuffed.org