Description
Want to know how to access funding to support your business?

Swansea University's Institute for Entrepreneurial Leadership (IfEL) has collaborated with Big Ideas Wales to host a workshop to help you find out all you need to know about crowdfunding as a means to finance your business.
This workshop will cover:
The basics of crowdfunding
How to use a crowdfunding site
How to run a successful campaign
Show crowdfunding as a viable option to fund your business ideas
FREE buffet lunch will also be provided!
OPEN TO ALL
Date: Wednesday 3rd May 2017
Time: 12.30pm - 2pm
Place: Room 111, School of Management building, Swansea University Bay Campus
Don't miss out on this FREE session - register your place now!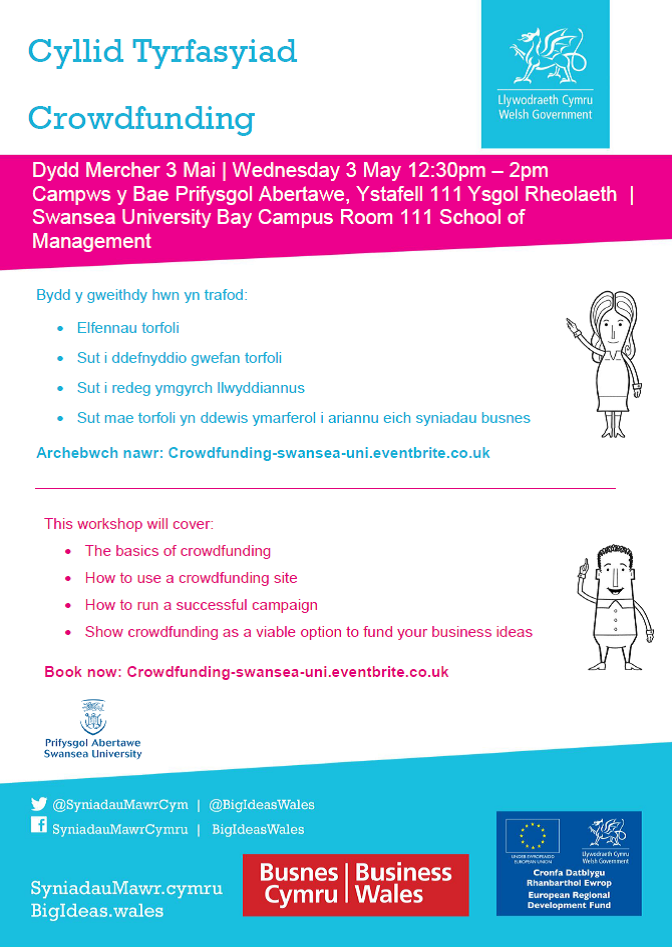 ---
**The Big Ideas Wales campaign is part of the Business Wales service. We are here to support the next generation of young entrepreneurs in Wales!
Through our events programme, we aim to provide support to young people aged 16-24 who are considering self-employment, equipping them with the knowledge and techniques needed to create and grow a business.