Crowdfunding, Business Angels or Venture Capitalists: What's best for you?
Description
One of the most difficult conundrums business owners face is choosing the right investor. The array of options can be quite confusing and all decisions have short- and long-term advantages and disadvantages.
While crowdfunding seems to be a lot of work, it can be the fastest way to raise money without upfront fees. On the other hand, venture capitalists and business angels both can offer a substantial amount of funding for Seed Stage and Series A, while also being able to provide an industry expert to your board management as well.
Still confused? Come join us to get a clear understanding of your options, as we have gathered the top investors and equity partners to help you choose the perfect match for your business!
Event Sponsored By:

Castle is a venture services firm that specialises in product investment in software-driven businesses, committed to helping management teams and entrepreneurs build value by applying a product-centric approach to the creation and growth of the technology platforms.
They partner with early/seed stage entrepreneurs to help accelerate their product development and quickly put together the kind of complete, dedicated product team that can take years to put together.
Companies you'll be meeting:
Oxford Capital is a VC, investing in early stage UK tech businesses. They typically invest once a company has a product and is starting to commercialise. Current areas of interest include eCommerce, FinTech, Digital Health, Machine Learning and Artificial Intelligence; however, their past investments also include a wide range of different sectors, from genetically modified insect technologies to mobile gaming.
Crowdcube is a leading equity crowdfunding platform for entrepreneurs of startups and growing businesses to connect with potential investors. Dedicated to helping UK-based entrepreneurs raise finance to start or grow their business, Crowdcube gives investors real equity in the companies they fund. Crowdcube uses the web-based notion of 'crowdfunding' where a community of like minded people pool their money and knowledge together to back an idea, business or person.

AngelCoFund was launched in November 2011 and makes initial investments of between £100K and £1M, alongside syndicates of business angels in order to support high potential businesses and give them the capital they need to develop and propel growth. Since launching, the Fund has invested and committed in excess of £31M, alongside a further £138M from business angels and other investors, providing support for 68 companies. The fund retains 100% follow-on capacity.

Angel Investment Network was set up in 2004 to give entrepreneurs and investors a platform that streamlines the whole funding process. Today, they are the world's biggest angel network with over 600,000 entrepreneurs and over 130,000 investors. They have designed a user-friendly form for entrepreneurs to build their pitch and have loads of tips and guides to guide them through the whole process.

Crowd for Angels is a regulated crowdfunding platform that raises funds for companies through the issue of shares (equity) and crowd bonds (debt) to investors. Their goal is to bring innovative and appealing products to investors and to provide funding for companies throughout their growth cycle. They help companies raise funds through the issue of shares and bonds on their crowdfunding platform.
Speakers:
Meriwether Beckwith joined Oxford Capital as part of the Ventures team, where he sources potential investment opportunities, and supports existing portfolio companies. Prior to joining Oxford Capital Meriwether received a BA in Biological Sciences from Oxford University and gained experience in venture capital with Geneva-based firm Endeavour Vision.
Megan Reynolds is an Equity Fundraising Manager at CrowdCube, the UK's leading equity crowdfunding platform that has helped more than 480 companies raise over £212,000,000 to date. Megan's role is to find exciting UK companies and help them raise growth capital from 'the crowd.' Prior to joining CrowdCube, Megan worked as an equity investment analyst for a global investment management group with experience of investing in both public and private equity.
Tim Mills is the Investment Director at the newly formed British Business Bank and also leads the investment activity and operations of the Angel CoFund. In the past, Tim has worked with a leading credit analytics consultancy and one of the UKs largest hedge funds. Prior to the creation of the British Business Bank, Tim spent 5 years with Capital for Enterprise, leading investments into venture capital funds as well as launching various funds, including the Angel CoFund.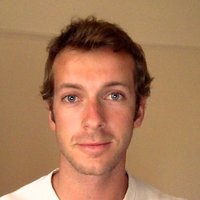 Sam Louis works as part of Angel Investment Network's brokerage, working with companies hands on to introduce them to valuable investors. He came on board in 2015 to run a 4-month accelerator program and never left. Sam also works with the network's VCs and family offices, providing early-stage deal flow to AIN's more institutional investors. He likes to help entrepreneurs wherever possible, advising on anything from pitch decks to landing pages.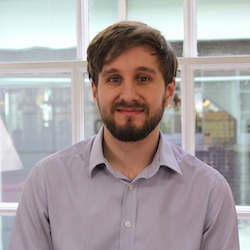 Andrew Adcock is the Chief Marketing Officer at Crowd for Angels. Prior to joining Crowd for Angels, Andrew worked at NinetyTen, a web application developer and provider of Private Social Networks. Andrew has been responsible for creating the Crowd for Angels marketing channels and media, the running of day-to-day marketing activity and communicating with investors and companies. He is committed to combining his passion for social media and business in providing high levels of client satisfaction and understanding.
Plan your evening:
• 6.00-6.30pm Arrival and Registration
• 6.30-6.40pm Welcome from BFS
• 6.40-7.40pm Presentations

• 7.40-8.00pm Panel Q&A
• 8.00-9.00pm Networking with Drinks

Organiser:
Arina Osiannaya, The Business Funding Show: The only place where you can meet top-finance providers on a regular basis.
Host:
Wework is a platform for creators. They provide you with everything you need to create your life's work. They're growing our community in London with new spaces opening up throughout the city, get in touch to learn more.
https://www.wework.com/locations/london/soho-london
***WeWork security request***
WeWork has requested that all attendees provide us with:
- Full name
- Email, and
- Company name
Note: You may not be allowed into the building if you do not provide the above RSVP
We appreciate your cooperation in updating your RSVP to be an accurate representation of whether you will attend.
TICKETS TO THIS EVENT ARE NON-REFUNDABLE.