Description
About Chuffed:
Chuffed.org is one of the leading (free!) global crowdfunding platforms for not-for-profits and social enterprises. We're happy to have helped raise over 23 million for people making a difference around the world including organisations such as:
The Workshop
We'll share the lessons we've learned from our most successful campaigns and how to apply them to your own cause. Our workshop covers the 5 Steps to a Successful Crowdfunding Campaign for Social Causes:
Find your crowd (figure out who is going to support your project and why)
Tell a specific, inspiring story that your supporters care about
Set an achievable target and blow it out of the park
Build early momentum
Create a marketing and promotion plan for your campaign
We'll also connect you with our community of fundraisers for ongoing campaign support.
The workshop provides ample time for campaigners to pitch their initial campaign and for networking and one on one support. All workshop participants are also provided with a free one on one mentoring session one week after the workshop.
About the Speaker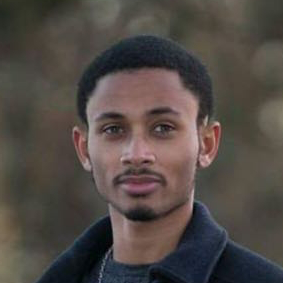 Carl Francis, Engagement and Support Manager at Chuffed.org

Carl wants to see a world where everybody strives to make a difference in society. He believes that there's room to integrate social action directly into our culture, whilst also making it fun! After completing a Media Studies degree, he started searching for ways to see how he could help others with his newfound skills. He has spent over 3 years working in the charity sector before joining Chuffed, where he delivers mentoring sessions and day-to-day support to crowdfunders. Carl also jointly runs a YouTube channel / Facebook Page called "Caruzmatic", which aims to show people how they can get involved in social action.
Join our community for immediate support and updates on future events.
Please note: as this is a hands-on workshop, places are limited.

What previous attendees say:
"Thanks very much for an enjoyable and useful workshop, it definitely broadened my understanding of what is possible and confidence to run a campaign. Thanks too for the information and again for your support, it is greatly appreciated." - Trish Appleton-Fox, Centre Manager, The Rainbow Centre for Children