Event Information
Location
The Trampery
239 Old Street
London
EC1V 9EY
United Kingdom
Refund policy
Refunds up to 7 days before event
Description
After a sell-out event in November, Hallway and Craftwork Growth Club are kicking off the year with more great speakers from the world of craft beer.
Join us and others in the industry for an evening of beers, networking and talks from industry leading craft beer business owners and thought-leaders who have successfully sought external funding.
Learn about the challenges and benefits of crowdfunding and whether it is a viable option to fund your business growth in 2018.
Event Highlights:
JAMES YEOMANS - HOPSTUFF BREWERY
Don't miss James Yeomans, owner of Hop Stuff Brewery, who will be sharing his experience of crowdfunding and how he grew from a sole-trader to a £1million business, growing at over 100% per year.
Learn how he approached funding to become a global exporter, and how a recent £2million investment has allowed Hop Stuff to expand tap rooms and brewing capacity, to become one of the fastest growing breweries in London today.
ANDREW MORGAN - THE BOTTLE SHOP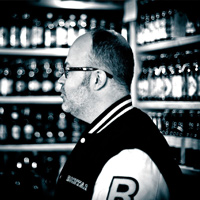 We've also got the excellent Andrew Morgan, owner and founder of The Bottle Shop, who will be investigating the alternatives to Crowdfunding, discussing how he sought private funding, and the differences in seeking Private Equity vs Angel Investment vs Crowdfunding.

Andrew will also be discussing the influencing factors behind their recent decision to Crowdfund, and how it benefited their business.
SAM MCMEEKIN- GIPSY HILL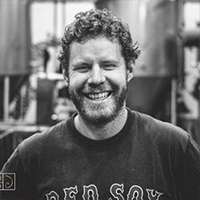 Sam McMeekin will be sharing his experiences of crowdfunding and how Gipsy Hill went about structuring their rewards-based funding initiative for their Community Tap Room.
Schedule:
18:30 - 19:00 Registration and drinks
19:00 - 20:15 Guest speakers
20:15 - 20:30 Q&A
20:30- 21:30 Networking/Beers
Light food, beers and soft drinks provided.

This event is free for full members of Craftwork Growth Club. Members should book tickets using their access code.
If you are a non-member, you are welcome to purchase a Non-Member Ticket and attend up to 3 events as a trial, or apply for membership today and join the craft beer community for extra benefits to grow your business.

****Please note, this event is primarily aimed at helping the brewing industry to grow by providing insight and useful information to beer business owners and employees, while affording an opportunity for attendees to have a couple of beers together and form relationships that will benefit the brewing trade. With this in mind, if you are a supplier to the brewing trade, please contact us at 0203 519 8585 in advance of purchasing your ticket.
Date and time
Location
The Trampery
239 Old Street
London
EC1V 9EY
United Kingdom
Refund policy
Refunds up to 7 days before event