Event Information
Location
Work.Life 5 Tanner St, London SE1 3LE
Description
Lets Make Crowd-funding Success!
Do you want to learn how to raise money for your business idea without giving away any equity?
Then this workshop is for you, business start-up, entrepreneur and anyone looking to learn more about non-equity crowdfunding for a project or a new business idea.
If you're thinking about crowdfunding your big idea in 2017, this workshop is essential first step to start planning your crowd-fudning campaign.
We are bringing a number of experts and speakers who have achieved funding for their own businesses as well as helped many other businessess and start-ups raise early stage funding.
We are here to inspire the next generation of successful start-ups and Entrepreneurs who are looking to achieve results and work hard to do great things as a result of mentoring and support.
You will learn about various types of crowdfunding and why rewards / donations based crowdfunding for your project or idea and how to achieve success.
We will also show you how to plan, prepare and launch your own crowd-funding campaign. We will also share the insights of good and the bad practices of crowdfunding, how to overcome obstacles and prepare for success. You can expect to learn helpful tips, advise and inspiration from our speakers who will share with you their own personal journey's in business and early stage start-ups.
This will be an interactive type of workshop with a Q&A session at the end, with our speakers who will be able to give you answers to any of your questions.
We are here to give you guidance and practical help before launching your campaign, and support your campaign from preparation to successful launch of your campaign.
We believe there many great ideas that are waiting to be discovered and launched into the world, but it takes dedication and right support to make it happen.
Join us and don't miss out on your chance to become the next big crowd-fudning success!
*Spaces are limited to 35 attendees. Book yours now!
---
Speakers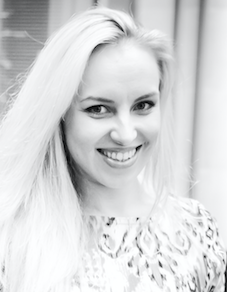 Raimonda Jankunaite - Founder / CEO
Dynamic entrepreneur and the founder of Crowd Velocity, with extensive business experience, marketing and new business development. Motivated by new innovations and sustainable business ideas whilst creating opportunities and collaborations in various sectors, continuously seeking better ways of doing things.
She will share her expertise in crowd-funding and steps required to plan, prepare and launch a successful crowd-funding campaign.
Her aim is to inspire next generation of entrepreneurs, to create positive social change that can impact local communities globally. Using Innovation as the catalyst to create better or more efficient business processes and solutions. Raimonda delivers insightful knowledge of start-ups, crowdfunding and launching early stage businesses.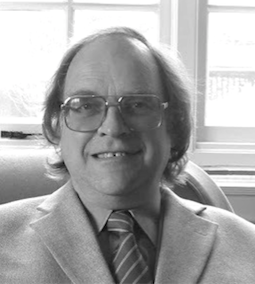 John Elsden - Director / Chairman
John was with the Trafalgar House Group for 22 years, where he held a number of senior positions being Chairman of Allied Business Systems. He introduced several pioneering technologies to the UK. John set up Allied Powers Ltd and has been helping business develop over the last 23 years through this, business.
At this workshop John will share his stories and experience in business, what success and failure means to you and your business and how to achieve or avoid it.
Over the years John has helped a significant number of companies raise capital, growth and achieve their full potential. John has been instrumental in bringing our business to reality and is looking forward to helping even more entrepreneurial businesses achieve their potential through Crowd Velocity platform.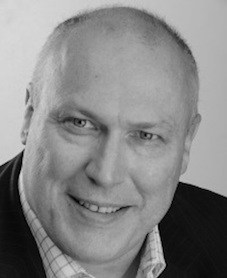 Mike Sleeman - Financial Planning
Mike has represented finance at board level and on senior management teams for many years. He has also been a Trustee for a MS Society UK charity. He headed up the finance function for the European division of Remington Consumer Products for 2 years and was head of finance for Parity Training Ltd when it was demerged from Parity Group plc.
Within CrowdVelocity, Mike oversees Accounting and Financial planning and takes active part at our worshops to educate entrepreneurs the importance of finance and planning.
Recently Mike has been focusing on helping SME's wishing to fulfil their potential by helping the owners to strategize and plan ahead and also to set up their businesses to run effectively. He is a CIMA qualified accountant who has extensive cross sector experience covering FMCG, Retail, Food, Manufacturing and multiple service industries.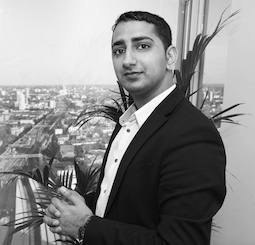 Abdul Shakur - Entrepreneur / Social Influencer
Abdul Shakur is your social selling trainer & specialist who helps companies use social media to generate 45% more business in 3 months. Aged 22, Abdul is Listed 16th of 100 Most Powerful Young Entrepreneurs in the world.
At this workshop Abdul will share his knowledge on how to build community and increase engagement with social media.
As the Director of Creative Arrow Recruitment specialising in social media talent he is passionate about the next generation coming through. Having spent 6 years running businesses in sales, marketing, recruitment, training and events, he is a true practitioner & powerhouse to drive growth in your company.
*Additionally other industry experts will be at hand to answer any of you questions.
Official sponsors of this event: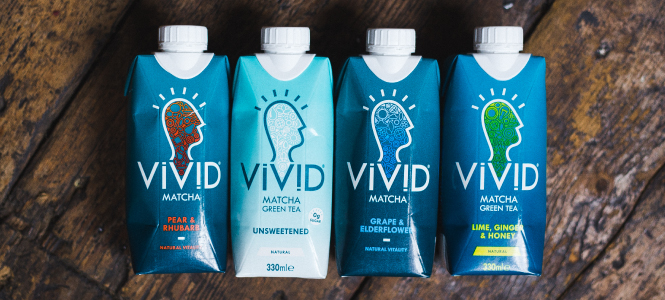 Whatever you're working on - Sharpen Your Mind. Think Vivid.
UK's no.1 Matcha brand, is on a mission is to support and empower the world's brightest minds. Vivid Matcha is packed with L-theanine and caffeine found naturally in green tea.
Any questions before the event?
You can email us at:
ideas@crowd-velocity.co.uk
Also Sign-Up to our online community to get additional benefits as a member.
Date and Time
Location
Work.Life 5 Tanner St, London SE1 3LE