Croydon Council presents: How do we promote a cooperative approach to asset based community development?

Wednesday, 3 September 2014 from 10:00 to 12:00 (BST)
Event Details
Croydon Council in partnership with Croydon Voluntary Action presents: How do we promote a cooperative approach to asset based community development?
Context:
The shift towards council's being more pro-active in supporting citizen led and  co-operative service solutions  has been firmly cemented in the face of huge fiscal, demand and political pressures.  But a number of challenges remain before that citizen-led and co-operative service vision is realised, namely improving collaborative partnerships between Councils and different stakeholders as they negotiate new deal, that set out the commitments expected from communities, citizens, public sector organisations and local businesses. 
About the session:
Asset based community development can empower and enrich communities, helping to build resilience and unlock social innovation and collaboration to meet society's biggest challenges. These community assets include:
The skills of the local residents

The power of local associations

The resources of public, private and non-profit institutions

The physical and economic resources of local places
This event hosted by Croydon Council as part of the Co-operative Councils Innovation Network, and in partnership with Croydon Voluntary Action, will examine how councils supporting co-operative processes are using asset based community development to help their communities reach their full potential.  You will have an opportunity to hear from a number of our talented community connectors who have delivered and developed over 150 projects for the for the community with the community. You will have an opportunity through to discuss in detail via a World Café approach how you make asset based commissioning work and answer the following key questions: 
·         What is the risk of innovating without collaborating?
     ·          How do we create a citizen-led approach to innovation?
·         How do we create cultures and systems that foster collaboration?
Why you should attend?
If you have a real passion to make asset based community  development a reality or want to understand how it can really help society with the challenges we face whilst building stronger and more resilient communities this is the event for you. Croydon communities are leading the way in making this approach a reality.
About the hosts:
Croydon is the largest London Borough by populations and is one of the most diverse.   The Council along with other community and public sector partners are facing massive challenges in terms of significant financial challenges as well as growing services demands in terms of volume and complexity.  Working with all our partners we are committed to developing and delivering  citizen-led services which Asset based Community development and innovative cooperative models are a central foundation of achieving this.
About the Unusual Suspects Festival:
The Unusual Suspects Festival is a four-day festival that will blend international expertise and innovation with local thinking and practice from across the UK and feature a collection of interlinked events that will draw out the ways in which collaboration and social innovation can work in sync and ask how this can help address some of the most difficult issues we face in society today. The Festival will take place in London during September 2-5, 2014 and is curated by the Social Innovation Exchange, Collaborate and The Calouste Gulbenkian Foundation. For more information on the Festival including the events on offer, please see our website.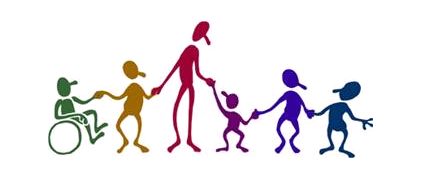 When & Where

Community space
Bernard Weatherill House
8 Mint Walk
CR0 1EA Croydon
United Kingdom


Wednesday, 3 September 2014 from 10:00 to 12:00 (BST)
Add to my calendar
Organiser
Social Innovation Exchange
Social Innovation Exchange (www.socialinnovationexchange.org)
SIX is now the world's primary network for social innovation. We connect social innovators in order to create and spread new ideas and solutions about how society can be strengthened and improved. We work with cities, national governments, and international bodies such as the European Commission to improve the methods with which our society find better solutions to challenges. We foster genuine, active connections between people building innovative solutions, from the grassroots to the policymaking level. By promoting learning across sectors, fields and country and by communicating and disseminating ideas bout social innovation, SIX builds the capacity of its members and enables them to work together to develop resources for social innovators around the world.
Croydon Council presents: How do we promote a cooperative approach to asset based community development?