Description
Croydon Means Business - Celebrating Croydon SMEs
Maybe we are biased, but we think Croydon has the most innovative, entrepreneurial business community in London (and beyond).
This lunch is a chance to celebrate our Croydon business community and hear from the Deputy Mayor of London for Business, Rajesh Agrawal on the work that the Mayor's office is doing on behalf of the London business community, plus an update on the work of the Small Business Commission. Come and meet business colleagues, network, connect, collaborate and have fun.
Speakers:
Deputy Mayor of London for Business, Rajesh Agrawal.
Deputy Mayor Rajesh aims to be a strong voice for London's business community, protecting jobs and growth, and ensuring that the capital remains the most open and attractive place to do business in the world.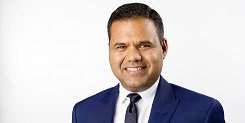 Andrew Bauer, Chairman Small Business Commission
Andrew holds thirty years' experience in retail and estate property management. With significant shopping centre management experience, Andrew takes an active role in local regeneration issues, and has been a Croydon BID board members for the past nine years and its chairman for the past four. Andrew also initiated the Croydon Business Crime Reduction Partnership (CBCRP) and remains an active member of the CBCRP Board.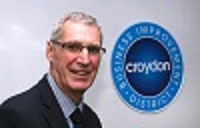 We are pleased to thank our wonderful sponsors for supporting our celebration