CRSF 2021 10th Anniversary Conference - Speculative Futures & Survival
Liverpool English depts' annual sci-fi conference CRSF 2021 is back and bigger than ever, and this time we're online!
About this event
CRSF 2021 - Speculative Futures and Survival
This online conference will take place across Zoom, YouTube and Discord.
KEYNOTES:
• Alex Goody (Oxford Brookes University)
• Caroline Edwards (Birkbeck University)
CRSF is back, and this time we're online! After taking the necessary decision to postpone our tenth anniversary conference, which was scheduled to take place on 25th-26th June of last year, we are thrilled to announce that CRSF 2021 will be taking place virtually on 1st-2nd July 2021.
First held in 2011, CRSF is an annual conference hosted by the University of Liverpool designed to promote the research of speculative fictions, media and technologies (including but not limited to science fiction, fantasy and horror).
Since our conference theme for 2020 was 'Survival', it seemed only appropriate to keep the theme this year and invite all speakers (including our wonderful keynotes Dr Caroline Edwards and Prof Alex Goody) back for our virtual conference.
CRSF Virtual Conference 2021 will span across two days and aims to shine the spotlight on the research of postgraduates and early career researchers working at the interdisciplinary boundaries of speculative fictions, theories and cultures.
Follow us on twitter (@CRSFteam) for live updates. Conference registration is free and will open shortly.
"They, the animals, do not speak. In a universe of increasing speech, of the constraint to confess and to speak, only they remain mute, and for this reason they seem to retreat far from us, behind the horizon of truth. But it is what makes us intimate with them. It is not the ecological problem of their survival that is important, but still and always that of their silence. In a world bent on doing nothing but making one speak, in a world assembled under the hegemony of signs and discourse, their silence weighs more and more heavily on our organization of meaning." (Jean Baudrillard, Simulacra and Simulation)
"I am focusing here on the way the attrition of the subject of capital articulates survival with slow death." (Lauren Berlant, Cruel Optimism)
Speculative fiction often serves as an escape from reality and its social, economic and corporeal restrictions. Yet these fictions are also embedded within and reflections upon our reality: often these speculative realms have the power to tell us more about our past, our present and our future than more conventional accounts of history, society and culture. For CRSF's tenth anniversary, this event seeks to generate interdisciplinary discussions of what survival means in contemporary speculative fiction, and how forms of survival and kinship manifest themselves within textual and visual cultures in the present-day.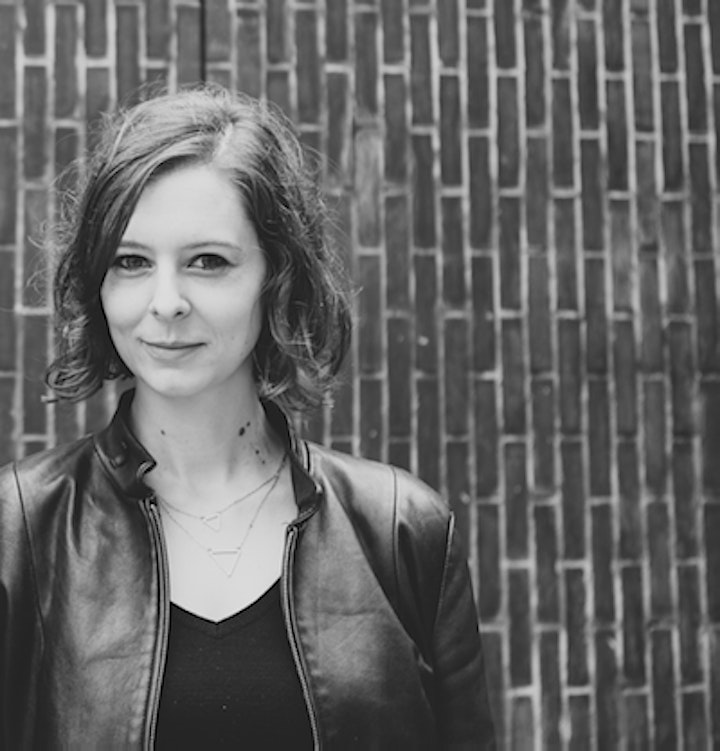 KEYNOTE 1: DR CAROLINE EDWARDS
'Hypnotic Inhumanism: The Welcome Descent into Decaying Worlds'
This talk will explore a central tension at play within narratives of survival set amidst collapsing ecological worlds. In stories, films and artworks that anticipate the near and distant futures of climate crisis, can we be persuaded to side with the monstrous plants, moving rock formations, growing deserts, and rising seas that threaten our survival as a species? At what point does our sympathy for the animals, plants, insect life and ecological systems we are destroying become self-abnegation? Recent theoretical contributions to the environmental (post)humanities help us recognise our embeddedness within these systems but often avoid the more thorny issue of antihumanism, or inhumanism, revealed in speculative narratives of climate disaster. From ambivalent visions of antihuman becoming in J. G. Ballard's 1960s ecocatastrophe fictions to Jeff VanderMeer's unsettling "Southern Reach" trilogy; from N. K. Jemisin's posthumanist assemblages in the lithic protagonists of the "Broken Earth" trilogy and their molten underworld of sub-crustal Earth to the agentive nonhumans in contemporary mycological fictions such as Tade Thompson's "Rosewater" trilogy; and the watery intersubjectivity of gestational flood fictions by Megan Hunter and Abi Curtis that connect their protagonists with larger oceanic and estuarine bodies of water; to the unambiguously posthuman cinematic point of view in Nikolaus Geyrhalter's post-apocalyptic Homo Sapiens; this talk will reflect upon these surprisingly optimistic ecocatastrophic visions which imagine how nature will endure, despite humanity's ravages to the environment.
Dr Caroline Edwards is Senior Lecturer in Modern & Contemporary Literature in the Department of English & Humanities at Birkbeck, University of London, where she is actively involved with Birkbeck's Centre for Contemporary Literature. Her research focuses on the utopian imagination in contemporary literature, science fiction, apocalyptic narratives, and Western Marxism. She is author of Utopia and the Contemporary British Novel (Cambridge University Press, 2019), which examines temporal experience and utopian anticipation in contemporary texts by British writers including Hari Kunzru, Maggie Gee, David Mitchell, Ali Smith, Jim Crace, Marina Warner, Sam Taylor, Joanna Kavenna, Grace McCleen, Jon McGregor, Patrick Ness and Claire Fuller.
Her work on contemporary writers has also led to two co-edited books: China Miéville: Critical Essays, co-edited with Tony Venezia (Gylphi, 2015) and Maggie Gee: Critical Essays, co-edited with Sarah Dillon (Gylphi, 2015). Caroline is currently working on her second monograph, Arcadian Revenge: Utopia, Apocalypse and Science Fiction in the Era of Ecocatastrophe, which considers how fictions of extreme environments (such as Mars, Antarctica, the deep sea, and the centre of the Earth) have allowed writers to imagine creative responses to real and perceived disasters about climate change, from the late 19th century to the present day.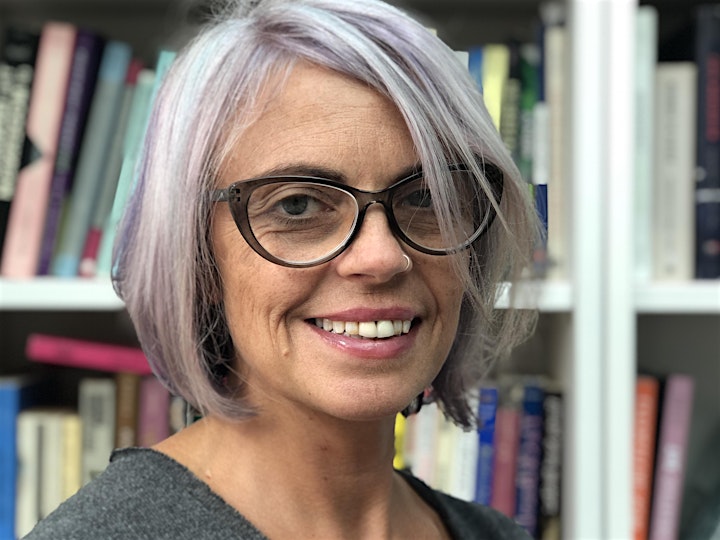 KEYNOTE 2: PROF ALEX GOODY
'Surviving Slavery? Motherhood, Matriliny and Afrofuturism'
In Beloved the murdered daughter of the escaped slave Sethe haunts her family and her home, returning in the flesh as a strange young woman who simultaneously manifests the impossibility of Sethe's infanticidal act, the imposed separation from the slave mother and the communal lost memory of the middle passage. Beloved works in the irresolvable place that also generates Afrofuturism, what Mark Dery termed the 'troubling antimony' of how a 'community whose past has been deliberately rubbed out, and whose energies have subsequently been consumed by searches for a legible trace of its history can imagine possible futures' (Mark Dery, 'Black to the Future'). This talk focuses on those 'possible futures' as imagined for black mothers and their kin. Taking as a starting point Morrison's proto-afrofuturist recuperation of the violent losses of enslaved black Americans in Beloved, I explore Octavia E. Butler's Kindred and Wild Seed and the HBO shows Westworld and Lovecraft Country to examine their re-articulations of the experience of black mothering. Revisiting re-imagined pasts to trouble and confront the inexorable history of African American enslavement and its ongoing legacies in a racist USA, these texts use fantastic devices (embodied haunting, immortal beings, time travel, the multiverse, space exploration, conscious AI robots) to offer narrative accounts of insurgent mothering and matriliny. Their different trajectories coalesce, I argue, in prospective visions that empower and redeem black mothers from racialised stereotypes and from the violent appropriations of slavery. Beloved is 'not a story to pass on'; it articulates the impossible and unthinkable, the irrecuperable loss of matriliny and family. But, as I argue in this talk, it might be possible to find, in subsequent afrofuturisms, stories where black women define and claim their own relationships to embodiment, motherhood and kin, rewriting the enslaved past to survive and galvanise different futures.
Prof Alex Goody (BA., York; MA and Ph.D, Leeds) is a Professor of Twentieth-Century Literature and Culture at Oxford Brookes University. Her areas of research include modernist studies, technology and literature, and American literature and culture.
She has published books and articles on Mina Loy, Djuna Barnes, Gertrude Stein, American Modernism, New York Dada, technology and literature, jewish writing, contemporary poetry, modernist drama, and radio. Publications include: Technology, Literature and Culture (Polity Press, 2011) and Modernist Articulations: A Cultural Study of Djuna Barnes, Mina Loy and Gertrude Stein (Palgrave, 2007). Prof Goody's current research projects include Of Women and Other Animals: Twentieth-century Women's Poetry and the Non-Human Turn and an edited collection on Black Mirror.
Organiser of CRSF 2021 10th Anniversary Conference - Speculative Futures & Survival