Crumble in Conversation: "Are we Sitting Comfortably?"
Description
What makes us comfortable (or uncomfortable)? What can the architect do to create comfort in the world around us? Is the profession guilty of sitting too comfortably?
Join Crumble at the RIAS Bookshop for an evening of discussion. We will be providing an introduction to the magazine and sharing some conclusions from our upcoming issue which launches in May 2019. The new magazine investigates a range of different perspectives on the notion of comfort, and how we feel about the environments in which we live. Come along to learn more about Crumble and find out what we think!
We will be taking pre-orders for issue #4 of the magazine on the night. Copies will be dispatched early May with free postage.
Attendees will also have the opportunity to purchase issue #3 during the event at the one-off discounted rate of £5.00 per copy. There will also be the chance to browse the RIAS Bookshop, where students get 10% discount.

ABOUT CRUMBLE:
Crumble is an independent magazine that takes an alternative view of architecture and explores the way that it shapes the world around us. Edited and published by students from the University of Edinburgh, the magazine aims to widen architectural discourse and acts as a platform for writers from a wide range of disciplines and backgrounds.
We were awarded the Stack Award for Best Student Magazine in 2017 and have been praised for the diversity of our content, the graphic quality of our illustration and our unique approach to risograph printing. Issue #3, "Conflict/Resolution" was launched in July 2018 and is currently on sale at a wide range of outlets across the UK, Europe and Asia, as well as through our online store.
Connect with Crumble:
Twitter: @CrumbleMag
Instagram: @crumble.mag
Facebook: @CrumbleMag
crumblemag.com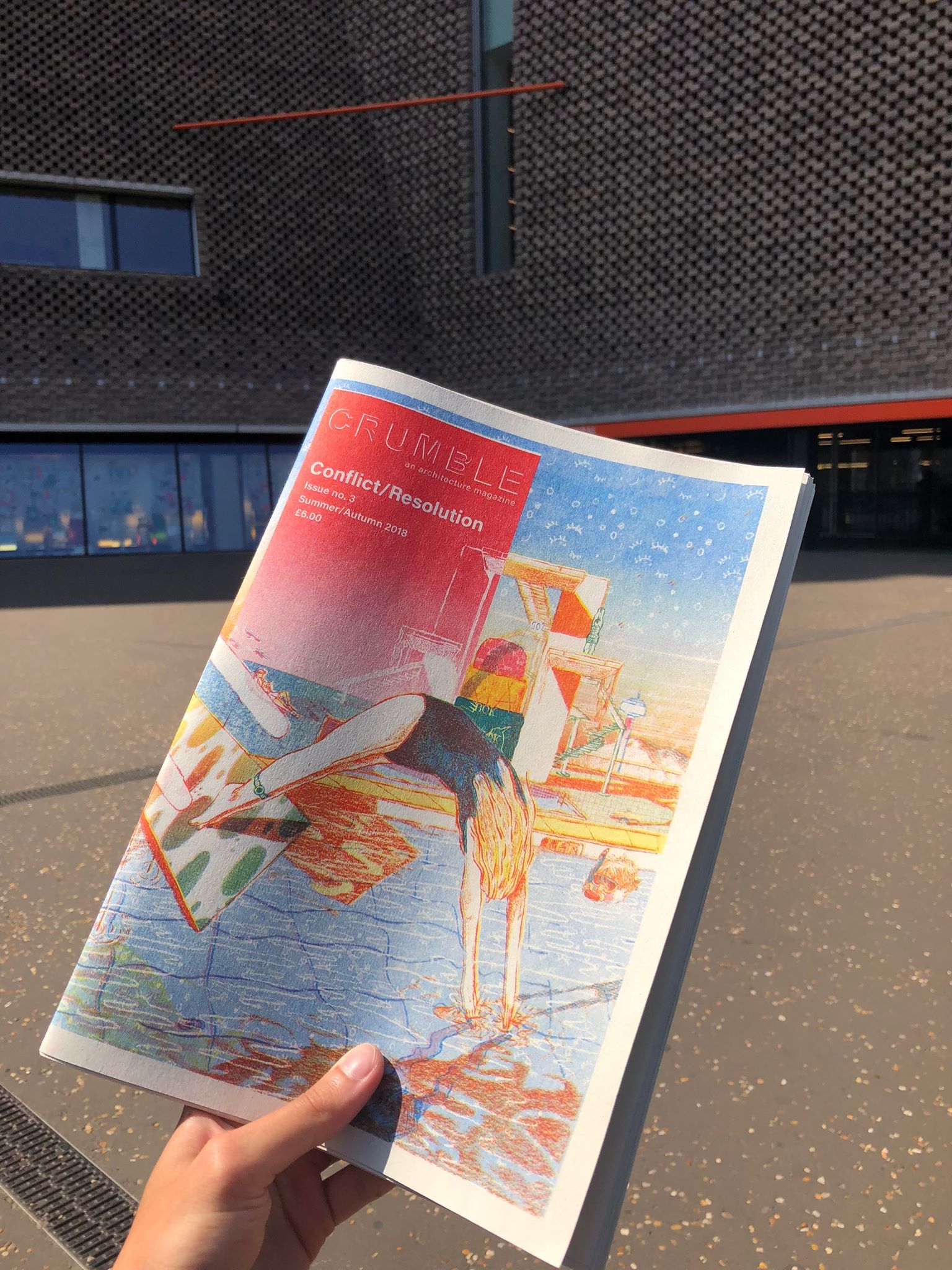 Photo credits:
Above: Crumble at the Tate Modern (c) Holly Baker
Header image: (c) Thomas Scott


Organiser of Crumble in Conversation: "Are we Sitting Comfortably?"