About this Event
On the drive home from yet another cracking Nine Below Zero gig, Rob and Graham Sells (Mr.G) were inspired up to put together a band that could combine the 50's Chicago R&B sound with high energy British Blues. During the summer of 2008 the dust settled and The Hoochie Coochie Boys line-up was completed. Rob Wilkinson (Harmonica & Vocals), Graham Sells. (Vocals & Guitar), Vince Cutcliffe (Lead Guitar), Trevor Pinson (Bass), Johnny 'Fingers' Davies (Keyboards), Andy Carr (Drums).
Over the years the band, as most bands do, have changed the line-up slightly. Several keyboard changes over the years with the position now ably filled by "The Reverend" Mark Hargreaves. In 2013 Graham moved to Brazil and the band reduced to a 5-piece outfit. Shortly afterwards Trevor called time on his 6 years with the band, his position was filled by local bass legend Chris Bevington. Now here we are two thirds through 2016, and Andy Carr a founder member of the band has called it a day, and we welcome our new man Paddy O'Rourke who has very ably stepped into the drummers seat.
The band feeds off live gigs and whilst we've all been around the block a few times, we ensure that we deliver a highly energized performance by limiting gigs to one or two a month, in that way we hit the stage bursting. One venue has described us as a 'Dance Floor Rhythm and Blues Band' yeh that pretty much says it al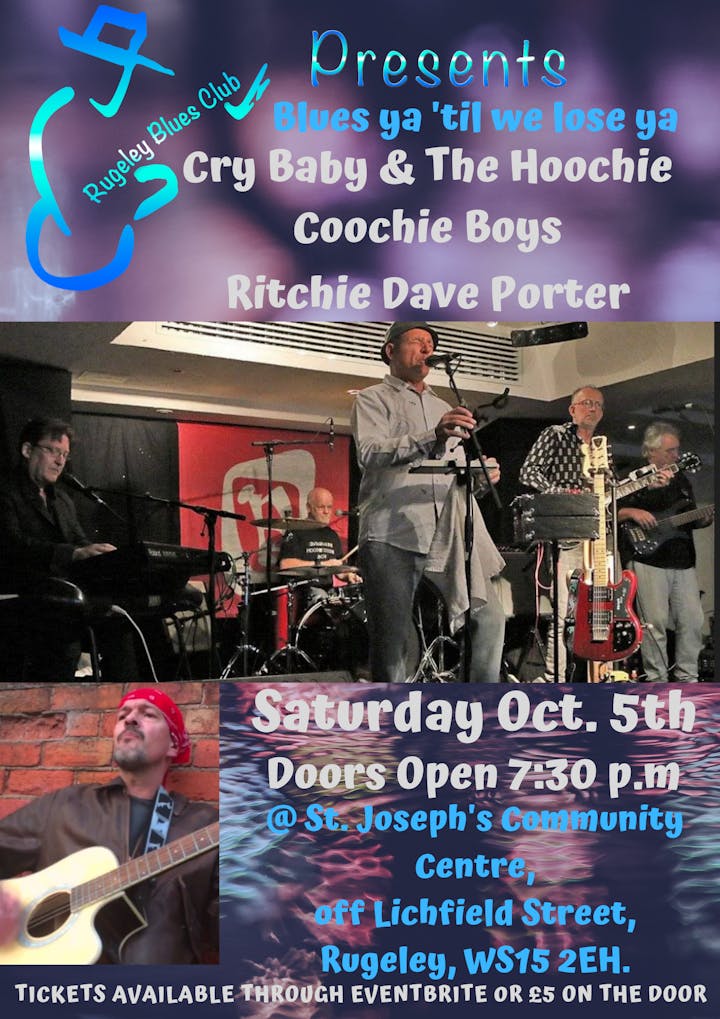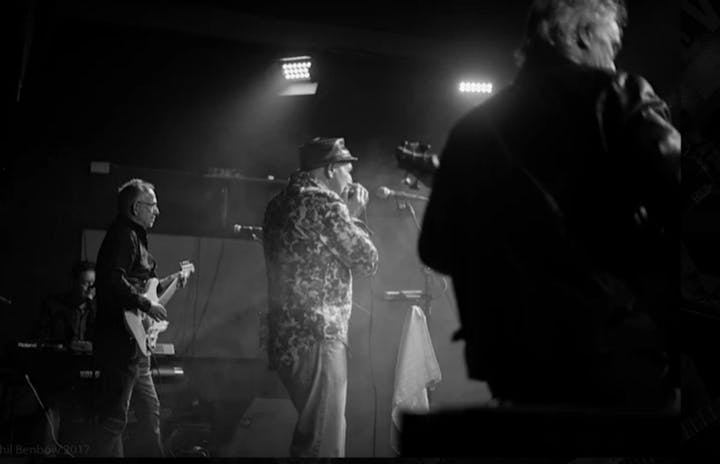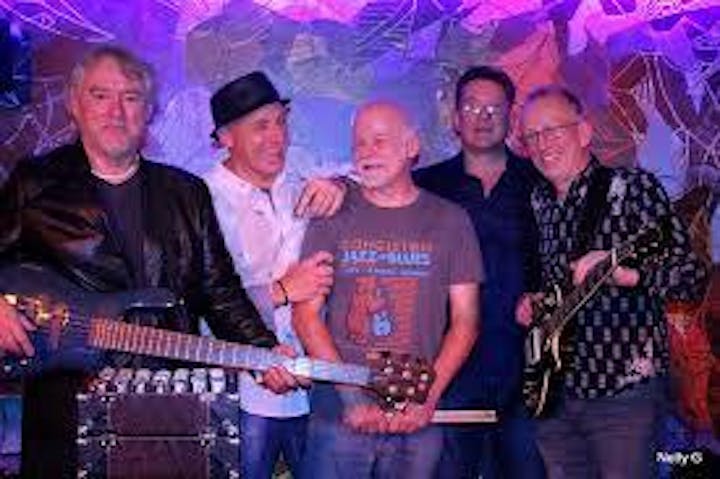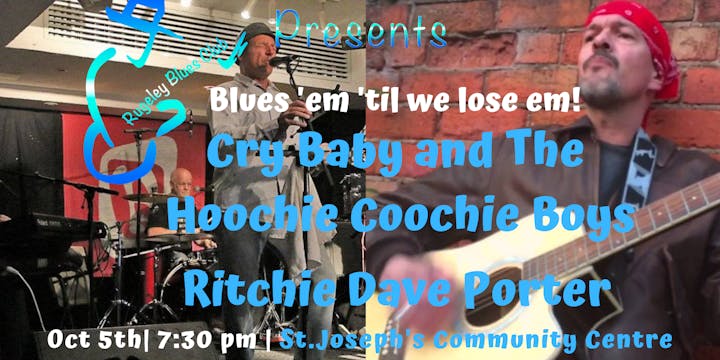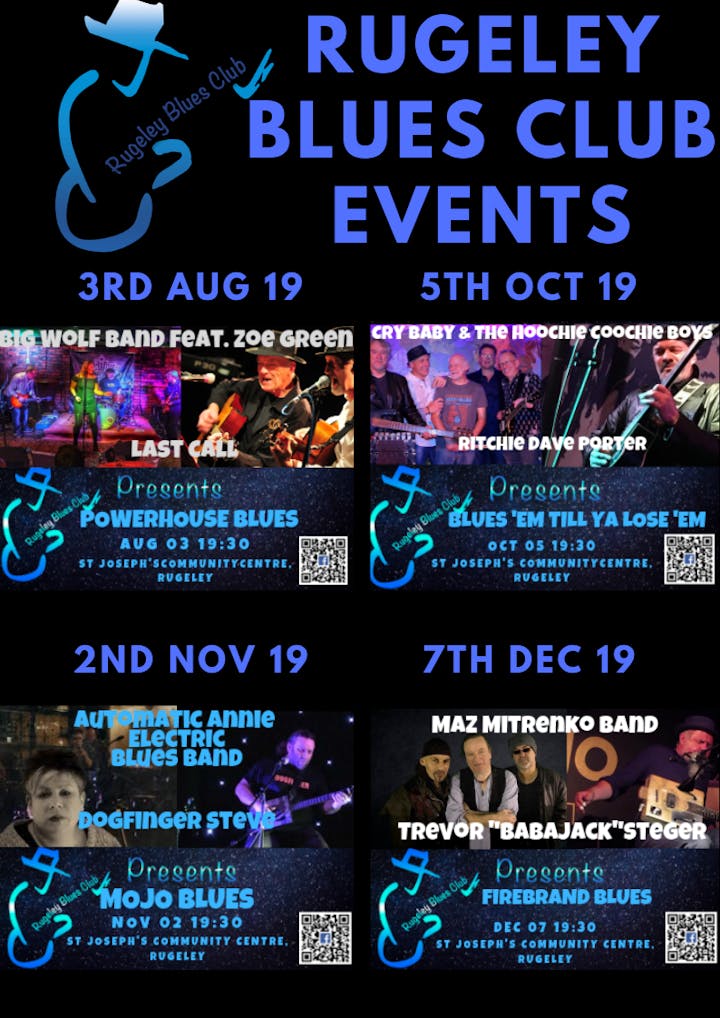 RDP is contemporary blues artist with old school values that he channels into songs that resonate. Acoustic roots never sound so fresh and immediate.Ritchie Dave Porter & the Secret have been awarded runner up (out of 2,000 songs) in best recorded track of the year for 'Morphine Blues' by SRB radio!
"One of the modern bluesmen keeping the acoustic blues alive and relevant"-
Brad Mennie
(The Big Groove Radio Show)
Ritchie Dave Porter is a blues-rock guitarist from Birmingham who tells us on his liner notes that: 'Rocking the Blues' is the expression of my soul through the guitar', and also that: 'Every note is played with emotion'.
Acoustic blues in the UK has a new flagship talent. Be sure not to miss RDP he will blow you away.