Description
Dobrodošli na Cryptocurrency Summit - Financial Freedom Intro - ponovno v Sloveniji!
---
KDAJ: Sobota, 15. september 2018 ob 17:00
KJE: City Hotel Ljubljana, Dalmatinova ulica 15, 1000 Ljubljana
KAJ: brezplačna interaktivna delavnica - http://bit.ly/WYW-Summit-Ljubljana-September-2018
---
Si želite poplačati dolgove, kredit, leasing? Morda zgolj poskrbeti za boljše finančno stanje svoje družine ali še bolj oplemenititi svoje premoženje?
Kakšno je vaše mnenje o kriptovalutah? V svet kriptovalut šele vstopate? Morda pa ste "prekaljeni mački" kriptosveta in iščete nove obetavne priložnosti? Pridite po neprecenljive informacije!
Posebni gost na dogodku bo Michèl Keller, ki je eden od 12 glavnih trenerjev T. Harv Eker-ja in izvaja svetovno znani 3-dnevni program za spremembo mentalitete o denarju Millionaire Mind Intensive.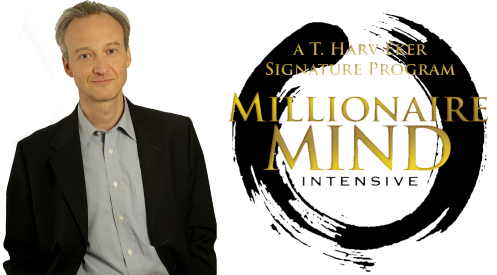 Michèl je podjetnik, mednarodni podjetniški svetovalec in peak performance and success coach ter strokovnjak za komunikacijo. V 25-letni karieri je pomagal že na tisoče posameznikom in organizacijem doseči svoj največji potencial - njegov življenjski cilj je pomagati ljudem, da postanejo uspešno in finančno neodvisni!
Razodel vam bo skrivnosti umov milijonarjev in kako lahko spremenite svoje razmišljanje, da boste v življenje privabljali denar in obilje!
Na 3-urni brezplačni interaktivni delavnici boste spoznali revolucionarno strategijo, ki je že nešteto posameznikov in družin rešila iz dolgov ter jim omogočila odličen življenjski standard.
Ker želite stabilne in visoke mesečne donose (do 5% mesečno), preverite zaupanja vredne priložnosti, ki so se obdržale do danes. In ob pričakovani rasti trga kriptovalut v prihodnosti veliko obetajo. Izkoristite to unikatno priložnost!
Pravočasno poskrbite za lastno pokojnino. In spoznajte kako učinkovito zaščititi svoje premoženje v kriptovalutah pred nihanji na trgu kriptovalut.
Sedaj imate enkratno priložnost spoznati tudi mednarodnega strokovnjaka s področja kriptovalut, podjetnika in Work Your Wealth coach-a, ki je pomagal že na tisoče družinam po svetu, da so se podale na pot finančne svobode. Sean Maaske je oseba z zelo dobro razvitim podjetniškim čutom - 13 let je bil skrbnik ključnih strank v Londonu v velikih mednarodnih multinacionalkah Morgan Stanley in Citibank. Je karizmatična oseba, ki navdušuje ljudi s svojim načinom posredovanja znanja in izkušenj. Vživeti se zna v vsako situacijo in jo poskuša rešiti, če se le da. Je odličen poznavalec kripto sveta in ima razvejano mrežo povezav na kripto tržišču. Osebni pristop in posluh za izzive ga uvršča med visoko usposobljene coache na področju osebnih financ in finančnega načrtovanja. Podjetjem in posameznikom pomaga dosegati nadpovprečne rezultate. Sean je pravi naslov za vas, da dobite kredibilne informacije - s svojim bogatim znanjem in večletnimi praktičnimi izkušnjami bo potešil tako začetnike kot strokovnjake na področju kriptovalut!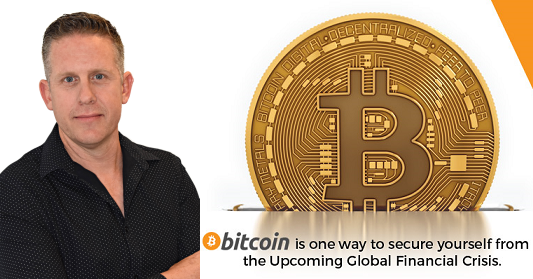 Spoznajte neslutene možnosti investicij v kriptovalute - naj vaš denar dela za vas 24 ur na dan, vse dni v letu. Medtem pa vi počnite stvari, ki vas res veselijo!
---
NE ZAMUDITE TE EDINSTVENE PRILOŽNOSTI IN SI ZAGOTOVITE SVOJE MESTO NA BREZPLAČNI DELAVNICI ŠE DANES!
Podelite informacije o delavnici s prijatelji in znanci! Všečkajte nas na Facebook strani: http://bit.ly/WYW-SI

BODITE MED PRVIMI V SLOVENIJI, KI BOSTE IZVEDELI INFORMACIJE, S KATERIMI BOSTE SPREMENILI VAŠE FINANČNO STANJE NA BOLJE!
---
S seboj prinesite pisalo, beležnico in obilico vedoželjnosti!
Se vidimo v Ljubljani v soboto, 15. 9. 2018 ob 17h v City Hotelu Ljubljana!
Delavnica bo potekala v angleškem jeziku.
---
Podporniki:
https://www.racunalniske-novice.com/