CS Presents.. A Prediction Of The Past. Time Isn't Linear. It Loops.

Monday, 10 December 2012 from 19:00 to 22:00 (GMT)
Event Details
How can you predict the past? Impossible. It's only in Sci-Fi that we get the opportunity to exploit the handy time loop. A quick jump forward, gather some key information, jump back, make some strategic changes, boom! You have a new past.  And what a world that would be, millionaires everywhere!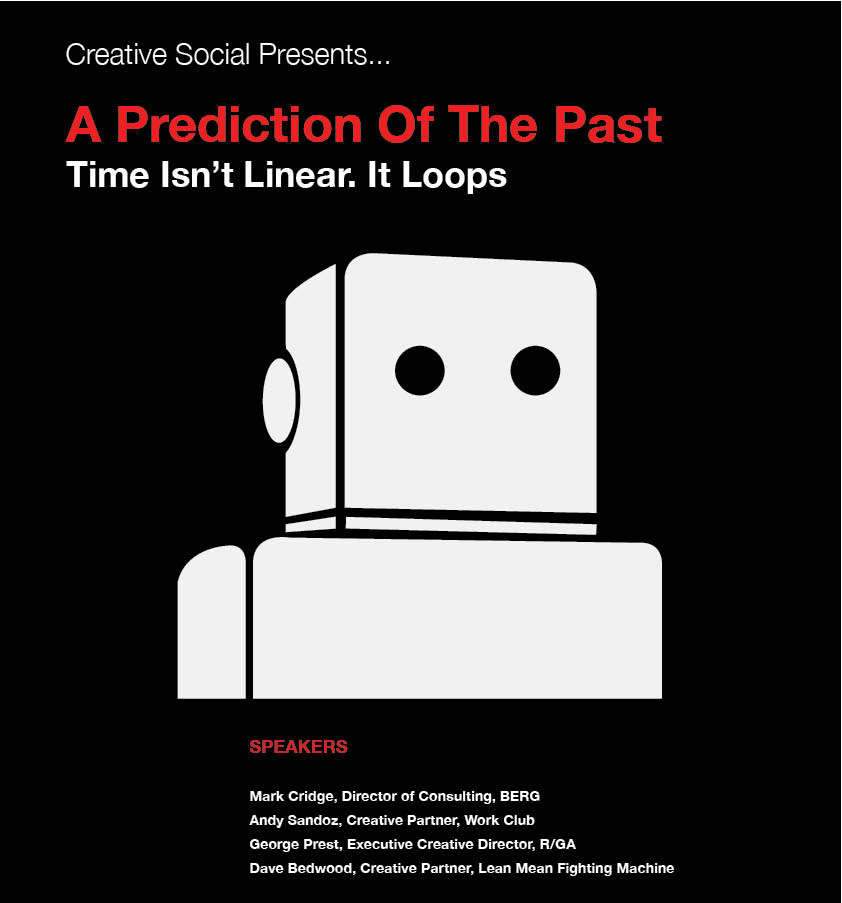 We do jest but importantly our past is very much our future, doesn't history have a knack of repeating itself, kinda like a time loop?
We need to consider our past to understand our future, and with understanding we have the opportunity to change it. As the very clever Confucius once said "Study the past if you would define the future."
So that's exactly what we are going to do, taking his advice we will attempt to predict the future by analyzing the past, in essence a retrospective of sorts, as we near the close of 2012.
The Socials have taken time to gather their thoughts and cast their minds back over the past year to identify what they feel will be an important indicator of the road ahead.
George Prest says there IS hope (phew!). He will be telling us how design can save our souls and make 2013 look very rosy indeed!
Is this a paradox, 'Why press and posters are the future of digital'? Dave Bedwood will reveal all whilst preaching that 8 words or less is the way forward.
Our resident Social, Andy Sandoz is back with a bang, exploring those infamous time loops to explain why 2012 was 'The year the Future got Old'
And

Commercial Break, Mark Cridge analyses why a change is as good as a rest....
As change is the only constant we can safely predict there's going to be a lot of that in 2013! So grab a ticket and although we cant promise to make you instant millionaires you can find out from the horses mouth what change is going to be affecting the industry in the year ahead.

+ Free drinks courtesy of Source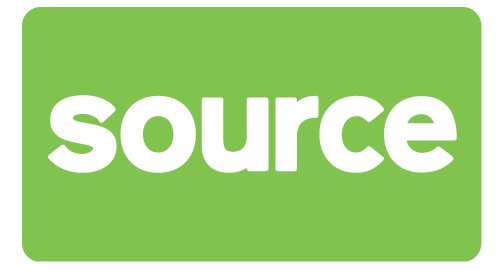 Because Source is all about Connected People, Connecting People, Creative Social is the perfect platform for people to network whilst benefiting from leading industry knowledge. To help conversation flow, there will be a sponsored bar, courtesy of our friends at Source (http://www.wearesource.co.uk)
Thanks for the support guys.
We would also like to say a special thanks to our venue partners LBi for providing us with 'The home of Creative Social Presents..' a top notch venue for creative thinking. 
Please note: This event is for agency folk and students only
Do you have questions about CS Presents.. A Prediction Of The Past. Time Isn't Linear. It Loops.?
Contact Creative Social
When & Where

LBi
146 Brick Ln
E1 London
United Kingdom


Monday, 10 December 2012 from 19:00 to 22:00 (GMT)
Add to my calendar
Organiser
Creative Social is a club for creative leaders who believe creativity and innovation will deliver better business and culture. Our purpose is to accelerate creative thinking for agencies and brands.
Follow us @creativesocial.
CS Presents.. A Prediction Of The Past. Time Isn't Linear. It Loops.