CS presents... Creativity vs Innovation (NYC Special)

Tuesday, 10 November 2015 from 19:00 to 21:30 (EST)
Event Details
Over the last few years the industry has been fixated on the word innovation. But what does it mean? And what is its relationship with creativity? How are they different? Does it really matter?
We have assembled a group of Industry leaders to help define creativity and innovation through real projects and to discuss the importance of each in terms of shaping the future of advertising.


Creativity
•            Mark Pytlik, Founder/CEO, Stink Digital
•            James Cooper Head of Creative, Betaworks
•            Sam Cannon, Executive Creative Director, North America, Razorfish
 Innovation
•            Andrew Zolty, Co-Founder / Chief Creative Officer, BREAKFAST
•            Elizabeth Kiener, Global Design Services Manager/Chief of Staff, IBMiX
•            Jess Greenwood VP, Content & Partnerships, R/GA
Isn't it all just semantics?
Is there really a any distinction between the two? Surely any differences between 'creativity' and 'innovation' are purely semantic. Mark Pytlik will discuss the crossovers that connect these themes and why we shouldn't be too concerned about separating them.
Poncho 
James Cooper will talk about Poncho, the latest product in development from betaworks. Poncho is a cat that gives anyone a personal weather forecast with attitude. Mixing proprietary back-end data clustering with human editors they make people smile every day whatever the weather. 
Creativity Eulogy
Somehow creativity has become synonymous with ideas and innovation with making. Regardless of how these distinctions were formed, they're driving creative minds away from the agency world to pursue the lure of "making stuff". Instead of sharing a piece of work Razorfish have launched, Sam Connon will hold a eulogy for creativity that never saw the light of day, and talk about what we can do to see that our best ideas get made.
200,000 Parts of Insanity
BREAKFAST built perhaps the most complex machine ever created in advertising - the F21 Thread Screen. Zolty will walk through what it took to pull off such a feat, the unimaginable hurdles hit along the way, and what it feels like to design and build something exponentially more complex than crafting a car from scratch.
The Next Era of Cognitive Computing
Imagine a panel of TED speakers ready to answer the questions that matter to you. Elizabeth Kiehner will talk us through Watson, a project that aims to take congnitive computing to the next level. 
The Velocity Paradox
The conventional wisdom states that great creativity takes time. It takes nurturing, and cajoling, and revisions and failures and overflowing waste bins and draft_final_final_v17.doc. However, the other conventional wisdom also states that the world, and the internet, are moving very quickly and changing very fast and that anyone not 100% with the program will be flattened like road kill. The industry therefore finds itself in something of a paradox. Is it ever possible to be both good and fast? Jess is going to talk about a solution to a problem with everything on its side but time, and a team discovering what it really means to be up to speed in 2015.
Who should attend?
Creatives, Strategists, Planners, Innovators, Producers, Designers, Technologists and anyone with a curious mind.
Big thanks as always to our partners: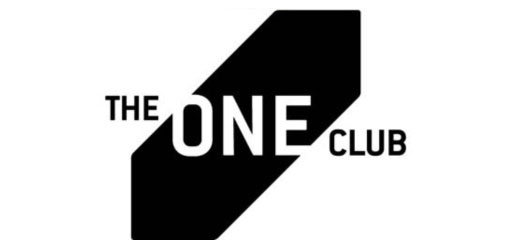 When & Where

One Club For Art & Copy Inc
260 5th Avenue
New York, NY 10001


Tuesday, 10 November 2015 from 19:00 to 21:30 (EST)
Add to my calendar
Organiser
Creative Social
Creative Social is a club for creative leaders who believe creativity and innovation will deliver better business and culture. Our purpose is to accelerate creative thinking for agencies and brands.
Follow us @creativesocial.
CS presents... Creativity vs Innovation (NYC Special)