Description
When was the last time you were truly brave? Putting out a piece of work that challenges the status quo and makes you slightly scared about the reaction.

And how many campaigns beyond 'Fearless Girl' have you seen in the last 12 months that really stood out?
Bravery usually means change. And the simple fact is that humans do not like change. We hate the idea of losing control and not knowing what might come next. We like routine. We have habits that make us feel comfortable. Creative bravery is about embracing change. Not giving a f**k about what other people think but knowing it is the right for you. It's why Bob Dylan had no qualms about plugging in his electric guitar at Newport.
Creative bravery can be hard. But when it does happen, it can deliver real magic. Something that all of our speakers have thankfully experienced in their career. We have asked them to give us their own unique definition of creative bravery, talk about how you can make it happen and give an example of how creative bravery made a real difference. So come and join us for a night of storytelling into the world of brave...
Our speakers:



Caroline Pay, Joint CCO, Grey London - @ladypay
Iain Tait, ECD, Wieden + Kennedy - @iaintait
L.A. Ronayne, CD, Havas - @Ronayne
Nils Leonard, Founder, Leonard Associates - @nilsleonard
Sophia Tassew, Art Director, FCB Inferno & Exhibition Curator - @SophiaTassew
As a prelude to the event, here is a little snippet on what creative bravery means to our speakers…
Creative bravery is proving the doubters wrong. - Caroline Pay
"Every normal man must be tempted, at times, to spit on his hands, hoist the black flag, and begin slitting throats." That's what H.L. Mencken said about the New Poetry Movement in 1919. And it's how I feel about creative bravery now. Except gender nonspecific and laced with emojis. – L.A. Ronayne
Arguably there is no such thing as creative bravery, only true creativity. Is it creative if it's safe? If its familiar? Or if it's just clever?
Forging the genuinely new, and then bringing others on the journey with you as it becomes reality, is the definition of creativity. And it's always brave. Because the new is always the hardest thing to comprehend before its real.
Our industry is guilty of thinking that a name on the door, or a quote on the wall is enough to guarantee an open-minded view to new types of idea. But our industry is also guilty of following what has come before, because we know it worked, and it comes with less risk.
The truth is that a lot of the real bravery that happens in our industry happens way before the idea is real. Bravery in our game is the creative that finds a completely new way and isn't afraid to look a fool amongst her peers. The team around her that buy in with trust and open minds, even though it's something they're not familiar with. And it's an ambitious client partner, they take this unproved idea and make it real.
Real bravery isn't on one person, it's the culture in a crew, and all the conversations and challenges you overcome in making something truly excellent, real. – Nils Leonard
Creative bravery is being unapologetically you no matter what space you're in. I think a lot of us feel like we should conform to the standards of being a creative. You know, pretend like you know what that means when you don't, dress a certain way, speak a certain way. All that stuff. I guess being yourself shouldn't be considered as brave but with all this pressure it's only natural to some of us. – Sophia Tassew
A MASSIVE Thank You to our partners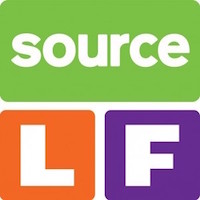 Because Source LF are all about Connected People, Connecting People, Creative Social is the perfect event to sponsor as people can network whilst benefiting from leading industry knowledge. We are sorry that other recruiters are not able to attend this session.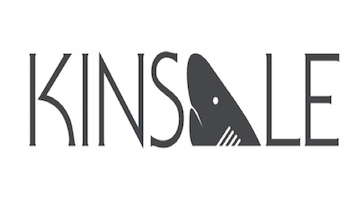 The Kinsale Sharks are the second oldest advertising festival in the world and again this year will be curated by Creative Social. Confirmed speakers include Andy Sandoz, Rosie Arnold and Antonio Fernandez, the ex leader of the New Chapter of the Latin Kings.


We would also like to say a special thanks to our venue partners, DigitasLBi - a top notch venue for creative thinking.
AN IMPORTANT NOTE FOR WHEELCHAIR USERS AND THOSE WITH REDUCED MOBILITY
We are a firm believer in inclusivity and diversity and would like to welcome everyone we can to our event. However, due to the age and design of the DigitasLBi building (a former brewery), there could be potential safety issues evacuating individuals with mobility issues from the basement space. So, if you (or someone you have booked a ticket for) has reduced mobility, please contact us at least a week in advance of this event. That way, we can make every effort to accommodate the individual needs, ensure suitable assistance is available, and ensure that everyone is satisfied with the proposed arrangements for evacuation in case of emergency. Also, we can provide a complimentary companion ticket to you (or someone you have booked a ticket for) at this event if needed, just let us know their name when you contact us.
We are sorry for the inconvenience but do hope you understand, so far we are delighted to say that with advance warning, we have been able to accommodate everyone.
Thank you.
Save