CSA Lecture Series 2013: The New Historic City Event 2: Martin Stockley (S...
Location
Lecture Theatre BK011
Binks Building
Univeristy of Chester
Chester
CH1 4BJ
United Kingdom
Description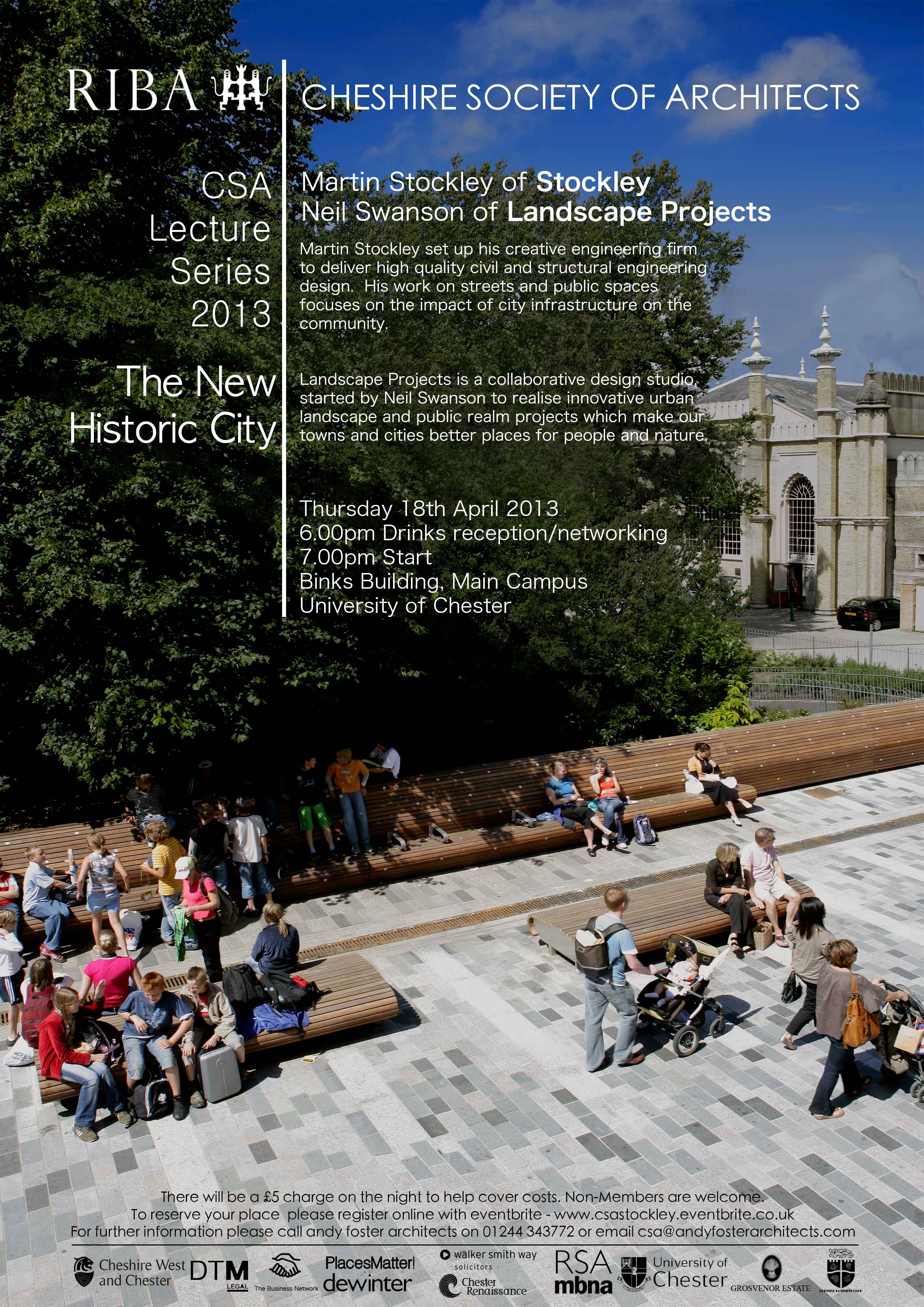 The theme for this year's lecture series is good design in historic cities, with obvious reference to the host city of Chester.
With the recent publishing of Chester's One City Plan and the Manifesto for Contemporary Design there is a clear opportunity for the City to do something memorable for ours and future generations to admire and cherish.
In inviting architects of national repute to speak about their work in other historic cities and places we hope that we can contribute to the debate about how our city should be developed for the better.
To that end these events will include networking and discussion opportunities and will be open to all. We anticipate a varied audience including councilors, officers, developers, local businesses, special interest groups as well as design professionals.
The lecture and debate will commence at 7.00pm with drinks reception and networking from 6.00pm. Please note that while place reservation is free via eventbrite, there will be a £5 admission charge on the night to help cover costs. If, having registered, you are unable to attend, we would be grateful if you could let us know.
For further information please call andy foster architects on 01244 343772
or email csa@andyfosterarchitects.com
For details of the full event series see below