Description
CSI: The Doctor in the Courtroom
Citylabs 1.0, 8th November, 18.00 - 19.30
Professor Tony Freemont, Former Dean of Manchester Medical School, world renowned Consultant Histopathologist and Director of Manchester Molecular Pathology Innovation Centre (MMPathIC) will be joining us at Citylabs on the 8th November.
He will be delivering a lecture pertaining to his role in the courtroom as a witness and specialist in dating fractures, especially for paediatric cases.
PPD certificates will be provided to all attendees. Refreshments will also be available.
This event is sponsored by: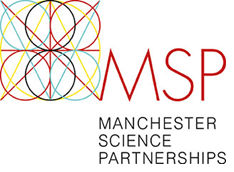 @TweetsbyMSP