CSR 2025 - Corporate Social Responsibility for Business - Kent
About this Event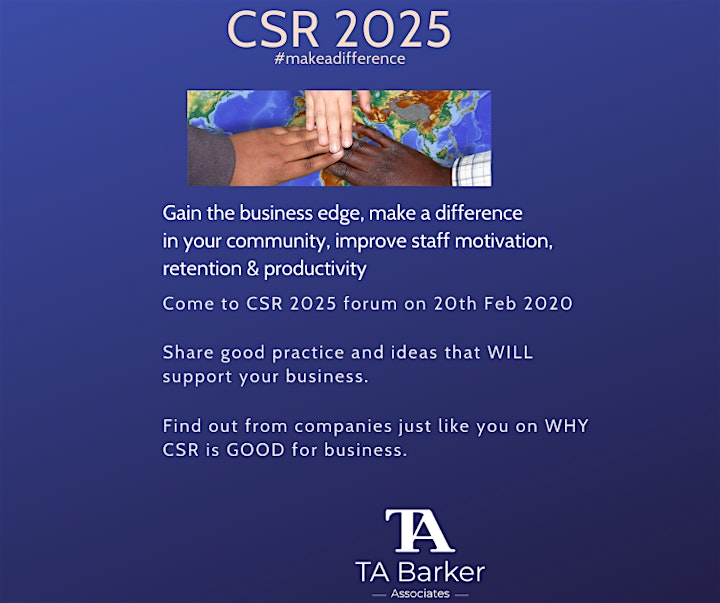 Do you want to have ?
A reputation as the trusted business and enhanced relationship among your stakeholders and customers
Increased revenue, lower costs and increased profit
Improved relationship with the community
Improved impact on the environment
Increased and improved reputation
A trained and developed workforce
Supported staff wellbeing and motivation programme
Attract and retain great members of staff
Opportunities for positive PR stories and case studies
Join us on 20th Feb 2020 and find out how your business can benefit from a Corporate Social Responsibility (CSR) plan and charity partner - we can help you stay Fit for the Future.
With speakers from business, local charities and community projects we will give you tips and techniques to support your business.
NEW SPEAKER JUST ANNOUNCED:
Chris Newberry - Managing Director of Wildwood Media - www.wildwoodmedia.co.uk
More speakers to be announced soon
With minimum of £1 per ticket donated to charity partners, all profits* from the event are donated to our charity partners.
Our Charity Partners:
Networking and information to support your business from 6pm - 7.30pm.
Onsite parking.
*reasonable event expenses are deducted and profits are donated to charity partners annually.