Multiple Dates
CSR Training Module 1 - What is Corporate Social Responsibility?
Event Information
Refund Policy
Refunds up to 7 days before event
Identify the social values of your organisation to improve business performance, increase staff satisfaction and drive profits.
About this Event
CSR Training Module 1 - What is Corporate Social Responsibility?
We are delighted to introduce our CSR Training Course. This comprises of six one-hour modules over six weeks.
Book the first 5 modules and you will be invited to participate in the 6th and final module for free. Or you can pay as you go.
All training is recorded, so if you miss a module, don't worry, a link to the recording will be sent to you anyway.
Discover why CSR is important to all organisations. CSR can take many forms depending on an organisation and industry sector. In order for a organisation to define its CSR policy, it needs to explore its responsibilities to itself and its shareholders.
The first module covers the origins and definition of CSR as well as using it as a strategic business tool in your organisational governance. We will highlight how the framework is used to set a benchmark of where you are today, where you want to get to and what can be achieved with live case studies.
The training course is for those who wish to develop their organisation's CSR policy including CEOs/MDs, executive teams, senior leadership, HR managers and CSR professionals. The course is also suitable for anyone who wants to gain a better understanding of the importance of CSR in the workplace.
Throughout the training, learners will develop an awareness of why CSR adds clear benefits to your organisation and how these can be incorporated into day-to-day business practice. The course features a range of real-life examples of organisations with successful CSR policies, which helps learners to understand why taking care of people, the environment and the economy are vital for the long-term growth of every organisation.
Desired Learning Outcomes Include;
• Why CSR is important to all stakeholders.• Learn about the benefits of CSR.• Explore laws, guidance and regulations.• Develop an understanding of what makes a good CSR strategy.• Develop stakeholder & internal engagement.• The importance of understanding and measuring impact.
Courses ultimately provide the building blocks for learners to create CSR policy for the organisations they work for, understand drivers, outcomes and how to measure results and impacts for stakeholders, the communities they are part of and society.
The course is endorsed by the Institute of Administrative Management (IAM) and Buckinghamshire New University (BNU) counts towards CIPD.
If you completed five modules you will be invited to participate in the 6th and final module for free.
Online candidates will receive a delegates workbook of the course on sign up of each module and a certificate on completion of the course.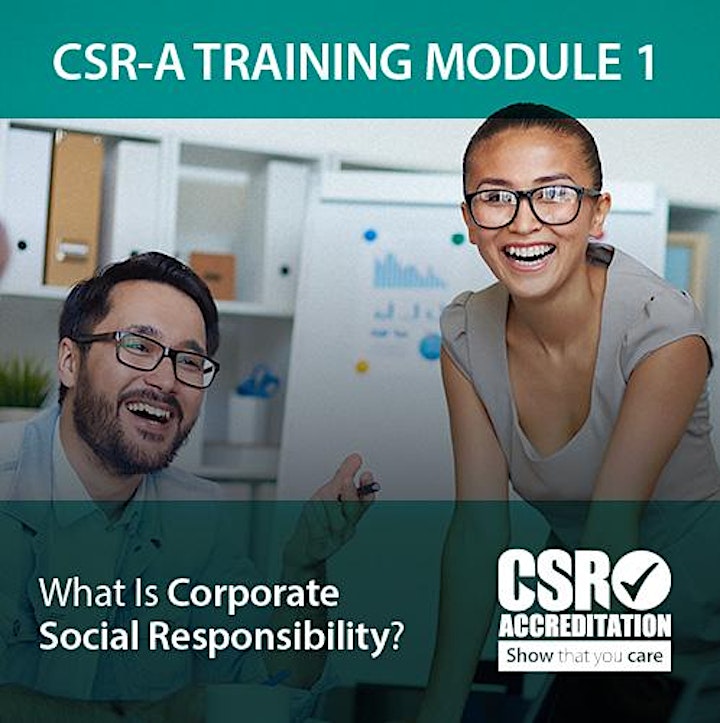 Location
Refund Policy
Refunds up to 7 days before event