CTO Craft MiniCon - The Complete Hiring Arc
About this event
The Complete Hiring Arc
Join Us ...
Tuesday 31st May 2022
4pm - 7pm (BST) | 11am - 2pm (EDT) | 8am - 11am (PST)
Build the best team
Finding and securing the best engineers for your team has always been a challenge in the tech world. But as the world emerges from two years of Covid uncertainty issues around competition to acquire talent, the normalisation of remote working and renewed post-Covid investment have amplified these issues like never before.
The Hiring A-Z
We've put together a unique 1 day event where - over just 3 hours - we'll aim to bring an array of solutions to multiple hiring problems. To benefit the whole industry CTO Craft has organised a free effective hiring conference to help raise overall knowledge, standards, and expectations to help put you back in control of the most important aspect of your business: your people.
12 industry leading speakers talk and discuss the new fundamental requirements of successful hiring, including areas like:
Creating talent pipelines
Alternative sourcing methods
Hiring women and under-represented minorities
The perfect job post
Technical assessments
Assessing culture fit and add
Candidate experience modelling
Structuring your offer: how to stand out from the crowd
Register now
Join the conversation, and network with CTOs, Technology and Engineering leaders from some of the world's most successful start-ups and scale ups.
Across the sessions, we'll deep dive into hiring diverse talent, specifically focusing on topics including technical assessments, the perfect job post and how to assess culture fit and hire diversely.
Innovation & Experience
Speakers and panels will discuss challenges around sourcing talent in technology, increasing diversity and finding strategies to hire creatively and successfully. There will also be group discussions to encourage thoughtful exchanges, challenge-sharing and networking.
Continue the Conversation
Join over 7,000 other CTOs and Engineering Leaders in the free CTO Craft Slack community, where we'll host additional discussions and Q&A with the speakers. All the sessions will be recorded and available to ticket holders after the event. If you'd like to apply to join visit our website.
So, what are you waiting for? Join us for the people and culture conference of the year.
About our Sponsors
The reason we can afford to run this conference so cost effectively for you is due to the great Sponsors that we work and partner with.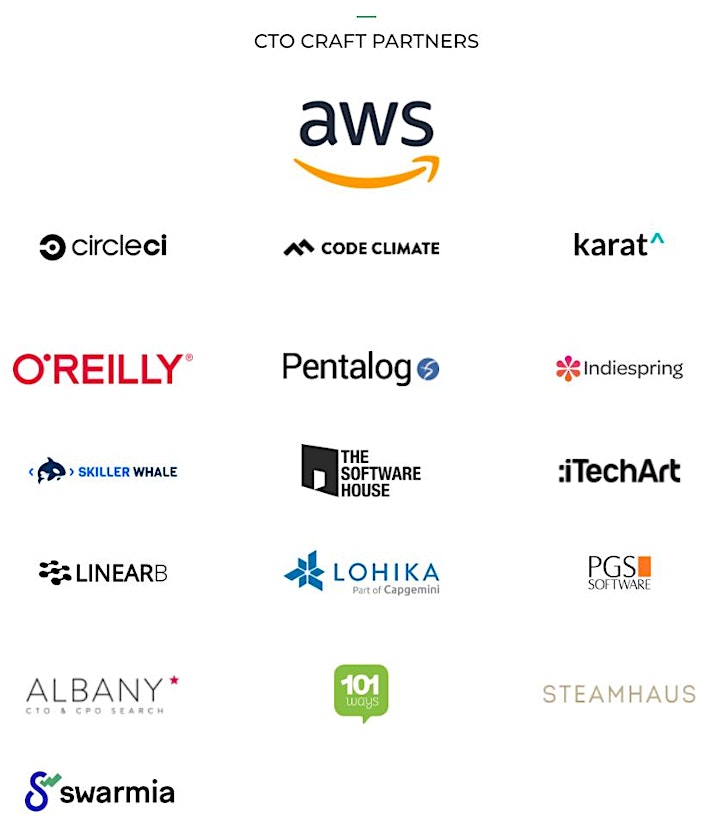 CTO Craft is a mentoring and coaching community for technology leaders around the world, focusing on supporting technologists in their leadership growth. The community numbers over 7000 and provides 1:1 coaching, mentoring groups, an online community and events.
Membership of the CTO Craft community is free. If you'd like to apply to join visit our website and complete the typeform signup process.