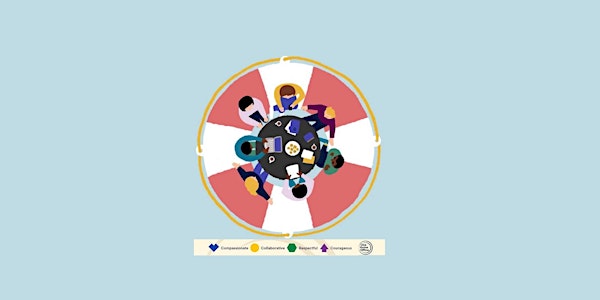 CTO Listening Circles - Cultural shift required to meet the DDaT strategy
Hosted by Katy Arnold and Steve Thomson
About this event
What are Listening Circles?
Listening Circles are a facilitated conversation for a small group of staff to directly communicate to a Senior Leader who will be listening. Listening Circles trace their origins back to the First Nations of Native Americans. Only one person may speak at a time all others must listen.
Why Listening Circles?
Listening Circles are an ideal way to ensure that your views and suggestions for the business are heard by our Senior Leaders in the way that you express them and can then be discussed by a small group. The Listening Circle will be facilitated by a person independent of the group and Senior Leader, they may coach the conversation to draw out the key points from the group. The Senior Leader must listen without passing judgement and only ask coaching questions to clarify the message they are receiving.
Who attends the Listening Circle?
The Listening Circle will be attended by a Senior Leader, six staff members and a facilitator.
How does it work?
The circle will introduce themselves and the facilitator will explain the purpose. Some circles may have a specific theme that is to be discussed others may be open to any theme raised by the circle members.
Following introductions the facilitator will ask circle members, not the Senior Leader, to talk for up to 5 minutes about their thoughts/impressions/suggestions/concern on the theme selected or if no guided theme on any area they wish to raise. Once each of the 6 members have had their allocated opening time the groups will discuss the items raised. This may be guided by the facilitator through coaching techniques but wherever possible self guided by the circle members. The Senior Leader may ask the occasional question for clarification. The circle will last up to one hour with a final summation by the facilitator, and if appropriate by the Senior Leader.